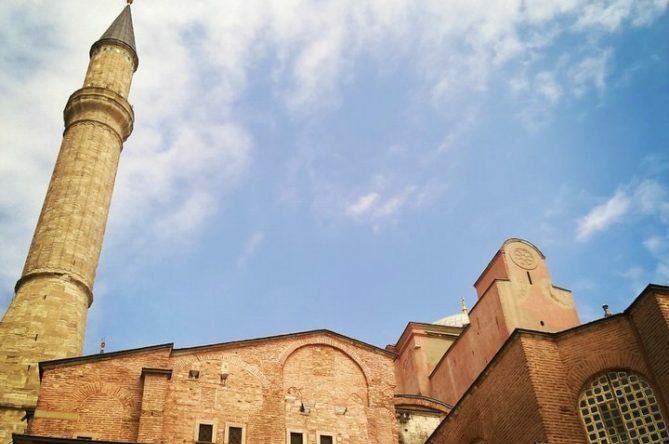 Advice
What to Know When Getting Your Turkish Visa
By
|
Update: October 2017
Turkey no longer offers Americans Visas either at the door or online. They did this because, in October, the United States Federal government stopped issuing Visas to Turkish citizens because of the arrest of a Turkish national employees arrest, suspended Visas for Turkish citizens. If you are an American, currently holding a Turkish Visa it will be honored until expiration. No new Visas will be issued. USA Visa as Turkish citizens will be honored until expiration. Since this is a fluid situation, immediately check online for updates or check in at the closest governments consulate.
This is a fluid situation so check online and learn when the Visa will be reissued – we all hope this situation resolves quickly.
………………………………………………………
Update October 26th 2017
Some Americans may have found a workaround for getting a Turkish Visa, learn more.
How I Entered Turkey During the Visa Ban — And How You Can Too
PREVIOUSLY THIS WAS THE PROCESS
The Turkish government recommends applying for a visa online before entry. Here are my tips for getting your Turkish visa quickly and easily
Getting Your Turkish Visa – How to Obtain the Right Travel Documents
The official document marks are shown below
Don't forget to bring your visa with you to Turkey so that you can enter
Three Easy Steps
Buyer Beware – Go to the real site or you will pay twice as much for your visa.
Note: Always look for the official Turkish government address on any website you visit while getting your Turkish visa – make sure the page URL ends with .gov.tr.
All other agents charge handling fees
Buying from an agent may cost twice what the Turkish government charges
Buyer beware – check the URL
Be sure you are buying direct from the Turkish government
USE THIS SITE: Apply online. Multi-entry visas only cost $35.
Be careful of errors, typos, cancelations, double submissions
No refunds are offered. Double-check all info before completing the form.
Do I need a visa for Turkey? Yes.
Do I need a visa for Turkey from UK or USA? Yes.
Use the Turkish government website

here

to check for your eligibility
What do I need to start getting my Turkish visa?
You need to have a valid passport current for at least six (6) months from your exit date
Do I need a visa to go to Turkey on the exact date specified in an application?
No. Your Turkish visa simply begins from the date specified in your application.
You may enter Turkey on any date within 90-day visa period
Do I need to obtain a separate Turkish visa for people accompanying me?
May I enter Turkey multiple times using my e-visa?
Yes. You may apply for a multiple-entry visa.
May I stay in Turkey longer than my visa permits?
The short answer is no.

It is illegal to overstay your visa
If you do, you may be deported and banned from travel to Turkey
Remember if you overstay, you will pay a fine and may not be allowed to return
If you want to stay past your Turkish visa period, apply for a residence permit at any local police station
Remember the purpose of this type of visa is strictly for tourism or trade
You must carry your passport and present it to any police officer who requests it
If you wish to apply for a different kind of visa, such as a work or student visa, you must submit an application at the Turkish Embassy or Consulate
When should I apply to start getting my Turkish visa?
You may submit your visa application at any time before your travel
However, because processing may take up to 48 hours, allow for extra time
It's wise to submit your visa application online at least 72 hours before departure
Copyright © 2020 Capetown-Rio, Inc. USA. All rights reserved. Republishing is allowed only with written permission. All photography rights on this page belong to Capetown-Rio, Inc. and the author. Do you have a question, business proposal, or speaking opportunity? Please contact me here.