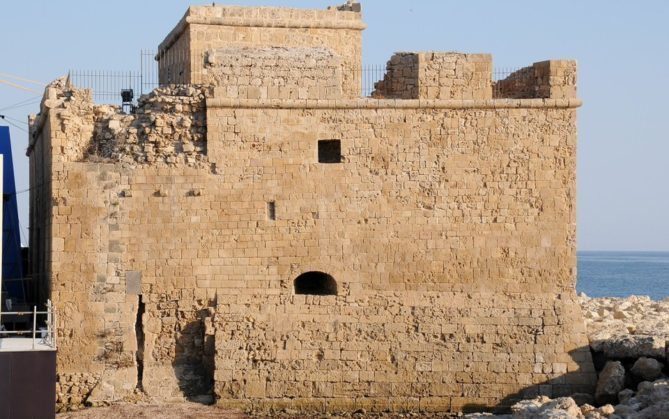 Katherine Green
Cyprus
Best Sightseeing in Paphos, Cyprus
By
|
My Best Sightseeing Paphos Cyprus requires you to get up early if you are going in the summer. It is really hot in Cyprus. The average temperature in August is more than 100° Fahrenheit or 34-42° Celsius. August is high season. Lots of British expatriates live in Cyprus during the summer.
English is spoken everywhere. You can find inexpensive places to stay for a month. It's a good value if you come for the off-season, and you want to stay for a while. Off-season, it's cheaper and less hot and humid. I highly recommend the people-watching here. I walked through the town and loved it.
Best Sightseeing Paphos Cyprus
Here Are My Recommendations
Do all sightseeing in the morning
Pick a favorite restaurant and go there alone once a day for one meal
Believe it or not, you will meet people who come to the restaurant
People who are on vacation like to meet new people. I got to know many lovely couples and other single people.
It's much easier to meet people when you become a regular, even for a week. I recommend being a regular as a way to meet people. It's easier than when you are at home.
Observe the everyday things
Keep walking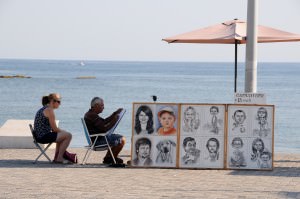 Stop to smell the flowers or the thistle, in the case of Cyprus.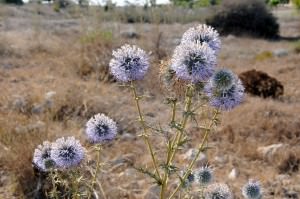 See the ancient worlds all around you, out in plain sight.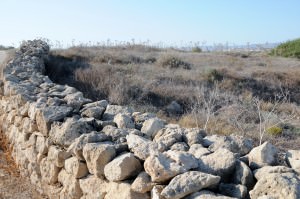 The beaches on Cyprus are not sandy.
How to go to Aphrodite's Rock without a tour bus
Take the local Paphos bus to Aphrodite's Rock
Buy an all-day bus pass for 5 euros and ask the bus driver where to get off
You will find Jeeps waiting there for you
Hire a vehicle and the driver will take you to the nicest beach for 10 euros round-trip. This is much cheaper than 60 euros for a tour.
Ask the driver to wait for you. The Jeep will wait a while for you while you have a picnic or go swimming.
Another benefit is you get to eat your favorite food and not some unrecognizable group meal
Total cost of Bus pass 5 euros, Jeep 10 euros, lunch, wine — under 60 euros
Recommendations on archeological sights
Go to the archeological sites either very early or late in the day
It's so hot that it's hard to do anything during the daytime because all the sights are out in the open, unprotected from the sun
Bring a hat and sunscreen
Cyprus is an island of rocks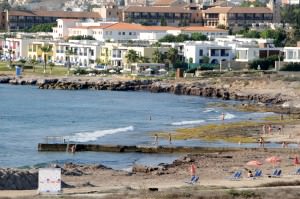 Mosaic Museum. I love mosaics.
I can't believe mosaics in this country are designed as floors to be walked on in the bright sun. They are designed to walk on, and they have lasted. Whether on a floor or a street, they have stood the test of time through the centuries. To me, they are an engineering wonder.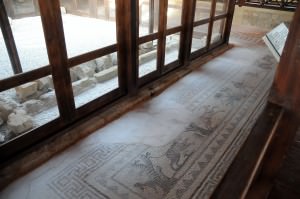 I love to take photos of kids being dragged by their parents to see these ancient ruins that they probably won't remember.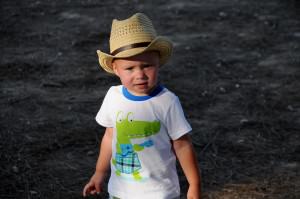 Always take a shadow photo and take photos in indirect sunlight — especially when I am the only person at the tourist site. In bright sunlight light balance to the whitest area in the photo.
Paphos marina is tons of fun. I can't get enough boat shots.
At the marina, I found some interesting people having fun.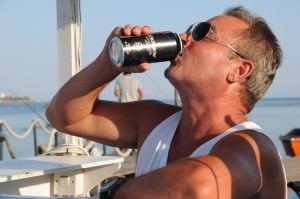 This man tried to sell me a tour.

Along the marina, I found a man fishing with his son.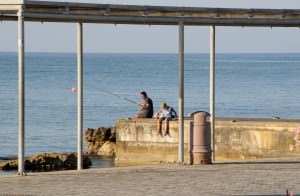 At the Tomb of the Kings, I went exploring. It is an antiquities hike.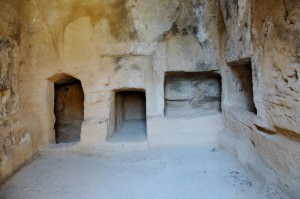 Hiking in ruins is enough exercise for a vacation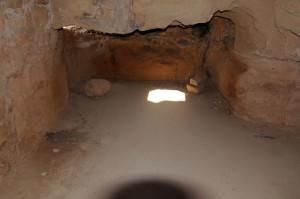 You can spend hours wandering the tombs — but it's hot!
On to Solomon's Catacomb. More tombs. The prayer tree was interesting. I stopped and read some of the prayers. It is on a tree-lined street, so it's cooler than the other places to see.
Paul's Pillar is where he took 39 lashes for preaching to the Romans, who eventually became Christian. Funny how time changes everything.
Paul's is the littlest column on the right.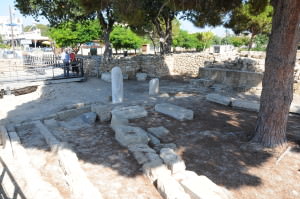 The church is still used today. The best mosaics are here for free.
My advice? Skip the museum, save some money and spend your time here for free.
Copyright © 2019 Capetown-Rio, Inc. USA. All rights reserved. Republishing is allowed only with written permission. All photography rights on this page belong to Capetown-Rio, Inc. and the author. Do you have a question, business proposal, or speaking opportunity? Please contact me here.