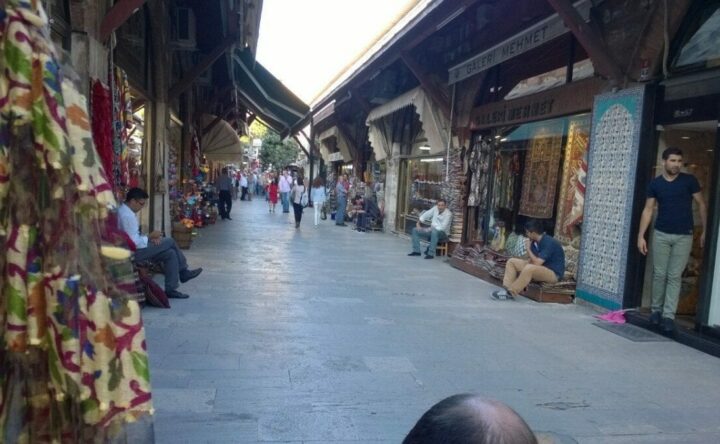 Feature
How to Deal with Conflict When Shopping Istanbul
By
|
Sometimes, in every group, we have our conflicts. At the shop By Moses at the Arasta Bazaar in Istanbul, Turkey we had a conflict. One day, I was helping a woman buy a scarf. She seemed to be only interested in the best price and staying on her budget. Unfortunately, this led to a Conflict at the Shop By Moses. Unfortunately, this was Battle of Words in Istanbul. Shopping Istanbul is a war of words and the art of negotiation.
Shopping Istanbul is an Adventure
Background – Shopping Istanbul
Bring your game when shopping Istanbul. If you are not in the mood, be in the 'shopping mood' or don't go shopping. You must be ready for the challenges. You will not see prices. No items have clearly displayed prices. You hear what you want to hear. Next, you must have time for several cups of tea. Most importantly have a clear idea of what you want to buy, a list, and how much you want to spend. In conclusion, have time. Shopping in Istanbul takes a lot of time.
The Lady Shopping Istanbul
Eventually, we all learned that she wasn't interested in anything unless it was the right price. The price was the only thing on her mind.
Can't you say you have been there, I've been there. Honestly, I get price matters. Some customers want quality merchandise and price is no issue, some want a deal, and some just want to buy it and get out of the store. Buy and go!
Conflict at the Shop — By Moses
Conflict at the Shop
It was Mose's day off, my third day helping at the store when the battle of words began. We always offer generous discounts based on the number of things you buy, if you are using cash, or just because we like you. Zeki came in, listened to my conversation with the customer, heard the price and got upset. He scolded me in front of the client and left the shop, lifting his hands in the air.
He said, something like, "You are selling the scarf at the wrong price, and it's too low, much too low." When he left, the customer asked for another discount.
"Honestly, I can't. You can tell Zeki is already upset with me. The price is too low. I can't give you another discount."
She agreed, indicated that she understood and left. I took a break, walked out into the bazaar and began to move on. It was about buying, selling and making everyone happy. I wasn't doing that.
Conflict at the Shop — By Moses
Conflict at the Shop
Then I noticed that Zeki was talking to the customer in front of the next store. I got about here, (in the photo below) when quiet Zeki yelled to me across the bazaar. "Why didn't you sell this to the lady?" He was scolding me in front of everyone at the bazaar.
More Scarves
Conflict at the Shop
"Do as you like," I said. Zeki did what he wanted to do. Then, I left the bazaar. I don't like being embarrassed or yells at me. That wasn't ok. I felt sad.
After I had left, the lady purchased the scarf from him. I went to my hotel and wrote Moses saying that this wasn't going to work out.
Later that day, Moses told me to take the day off. We will talk tomorrow.
"I am not talking about this."
Actually, I didn't come back to the Bazaar. Instead for four days. I took a vacation and went ot Bucarest, Romania to get out of the situation. Fortunately, I went to my hair appointment. On my way to the hair salon, I went to see my friend Gurhan to ask him what to do.
Before going to the hair salon, I had to hit the pause button because I was not going to think about all of this. I was going to for a little tender loving care, a little pampering, After it was my vacation and this seemed like a nice time for pampering.
Learn a little about Turkish Negotiation
Gurhan would show me how to manage this. I headed out thinking about what just happened.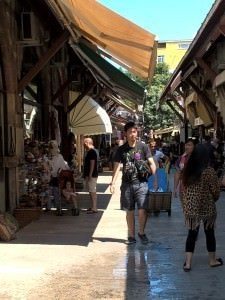 Conflict at the Shop was an understatement.
My story continues Experience Bayram in Istanbul
Copyright © 2019 Capetown-Rio, Inc. USA. All rights reserved. Republishing is allowed only with written permission. All photography rights on this page belong to Capetown-Rio, Inc. and the author. Do you have a question, business proposal, or speaking opportunity? Please contact me here.