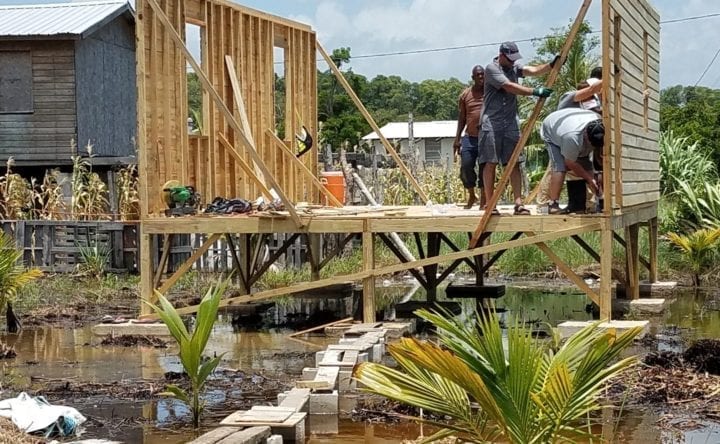 Belize
Volunteer Travel – Belize Mission Trip to Build a Home
By
|
Every year I travel as a volunteer. My volunteer travel as a photographer teaches me a lot. Traveling on a trip like this helps my travel dollars go further. Some volunteer trips are harder than others. To give you an idea of the experience, I am breaking it into a series over the next week. It makes the story easier to tell. I will explain why we were there, what we did, and how we achieved our mission. Look for my series of posts on Belize.
Belize Mission Trip and Volunteer Travel
Trips that go to extremely hot and humid locations are always tough for me. Belize is a tropical, humid travel destination. Another part of volunteer trips that can be hard is the people mix. Sometimes people clash or have bad attitudes. In this case, at times, we had a generational clash. But, all and all, everyone got along, and the people were the right mix. However, everyone had unique skills they could share.
Volunteer travel teaches me how to make new friends quickly.
Housing
Each year our church sends people on a mission trip to Belize. Over the past five years, the volunteers stay in the same home. The home is the pastor's home at the Port Loyal Calvary Chapel Church (CCE). This year CCE sent ten people to Belize; four adults, six young adults, and one leader. We slept in dorm style rooms. The men stayed upstairs and females downstairs. We each had a bed. There were five bunk beds in our room, or in other words; it slept, ten people. It was kind of like living in a hostel.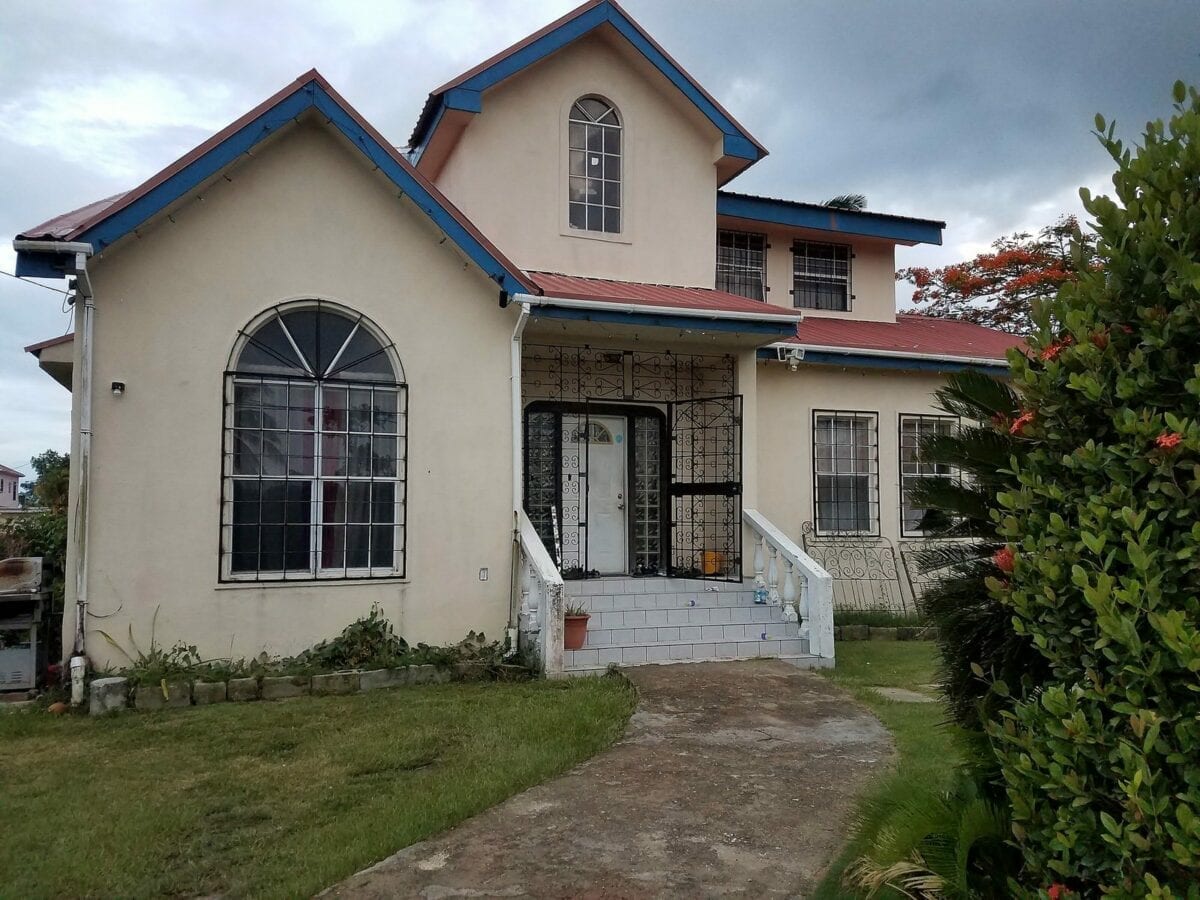 Medications
Luckily, on this trip, I was the only one who got hurt. I jumped off the house we were building, on to concrete pad and hurt my knee. The injury wasn't too bad; I used RICE (Rest, Ice, Compression and Elevate) to recover quickly. Spending two days in bed wasn't too much fun.
I usually travel with medications in case I get sick or hurt. We used everything I brought on this trip. My name could be nurse Katherine because of my medical bag.
Nurse Kate
While I was resting in bed, my teammates would come by to see how I was. They helped a lot brought me ice, ace bandages and offered support. While my teams mates visited me, they would show me their bug bites or explain a health problem. Then they would 'ask the nurse' what to do or if I had any medicine for them.
Maybe it's our American culture to look for a pill, but we all needed meds for the mosquito bites. On this trip, it was great to have my medicines. I was super grateful I had them and that no one was seriously hurt.
My office hours were first to come, first serve until the medications ran out.
Benadryl for bug itching was the number one medicine. In close second the health issues were sun burn, dehydration, and sun sores.
Bunk Room
The ladies' room was full. The men's room had only three people bunking with room for one more. There were several other bedrooms (about 5 or 6) which visitors filled. These additional visiting guests were traveling missionaries coming through Port Loyola, the churches' location.
Here is a photo of the accommodations. One of our beds had mosquito netting because she was so allergic to the mosquito bites.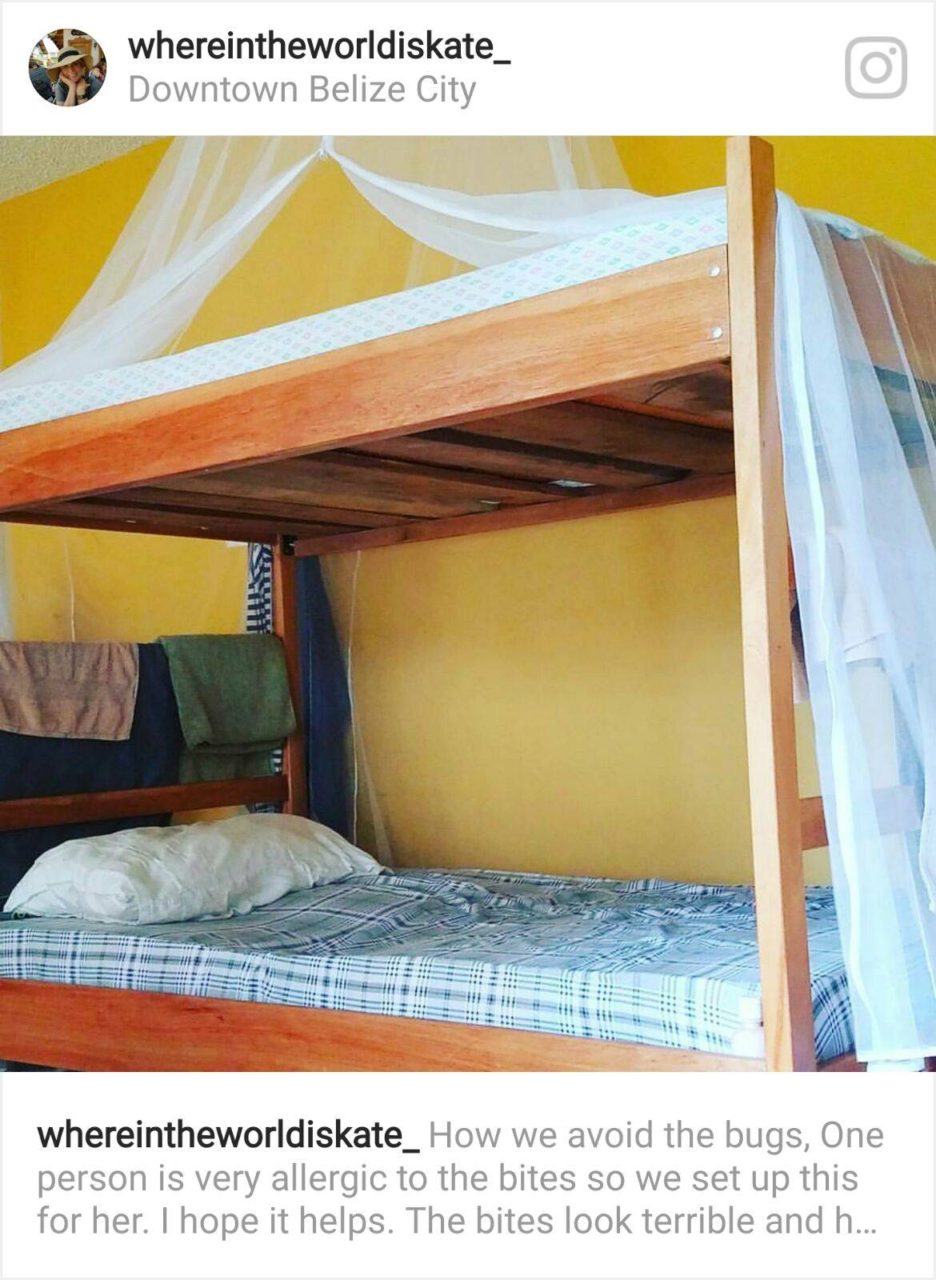 Belize
First of all, I think before we get too far in to our trip it's essential to know a little bit about Belize.
I don't think most tourists on vacation see the poverty and the under side of Belize. Most people know about the beaches, Caye Caulker snorkeling, and Shark Alley. Some might even know there are Mayan ruins in Belize. We visited these tourist areas on our lay days.
Frankly, I didn't know anything about the country, other than it is a tourist destination for Americans and Europeans.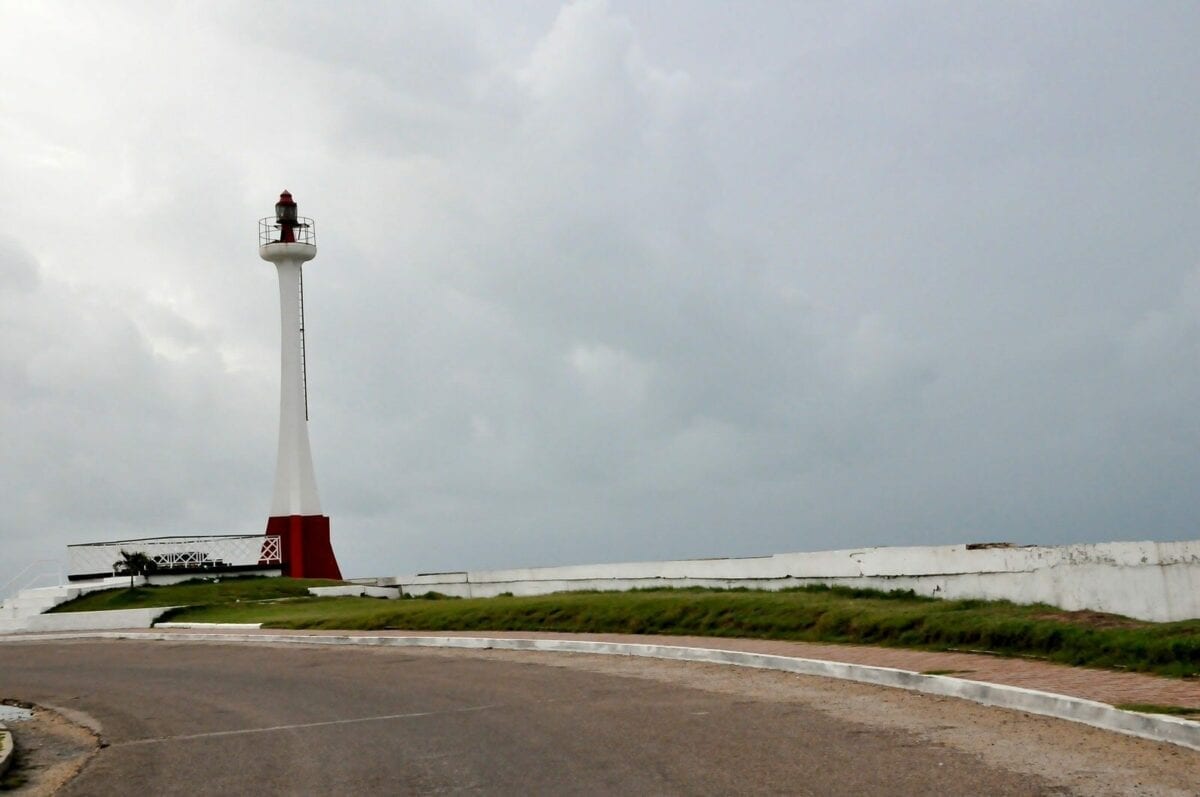 Belize Basics
What's unique about Belize? Eco Tourism in Belize is very important to the economy. "Eco Tourism," "sustainable tourism" and "responsible tourism" are terms used to describe Belize's tourism industry, and it focuses on appreciation and preservation of a country's flora, fauna, ecosystems, and culture. Belize stands at the forefront of the Eco Tourism movement.
Is Belize an Island? Nope, Belize located in Central America is bordered to the north by Mexico, to the south and west by Guatemala and the east by the Caribbean Sea.
Conflicts with Guatemala – Belize, and Guatemala are in dispute, over ownership of Belie's abundant natural resources.
What are the people from Belize called? – Belizeans
What's the Language in Belize? – English is the official language of Belize, with Belizean Kriol being the unofficial language
Currency? – Belize dollars are the official currency, which is half the value of a US dollar
My Belize Experience
Visiting Belize in July for two weeks was hot, humid and tons of bugs are inevitable. The bugs we encountered were mosquitoes, flying cock roaches, black flies. The people of Belize are the friendliest, most open people you'll ever meet. If you drink the water, you'll be back.
Interesting side note, I learned there are lots of guns in Belize city, armed policemen, and checkpoints.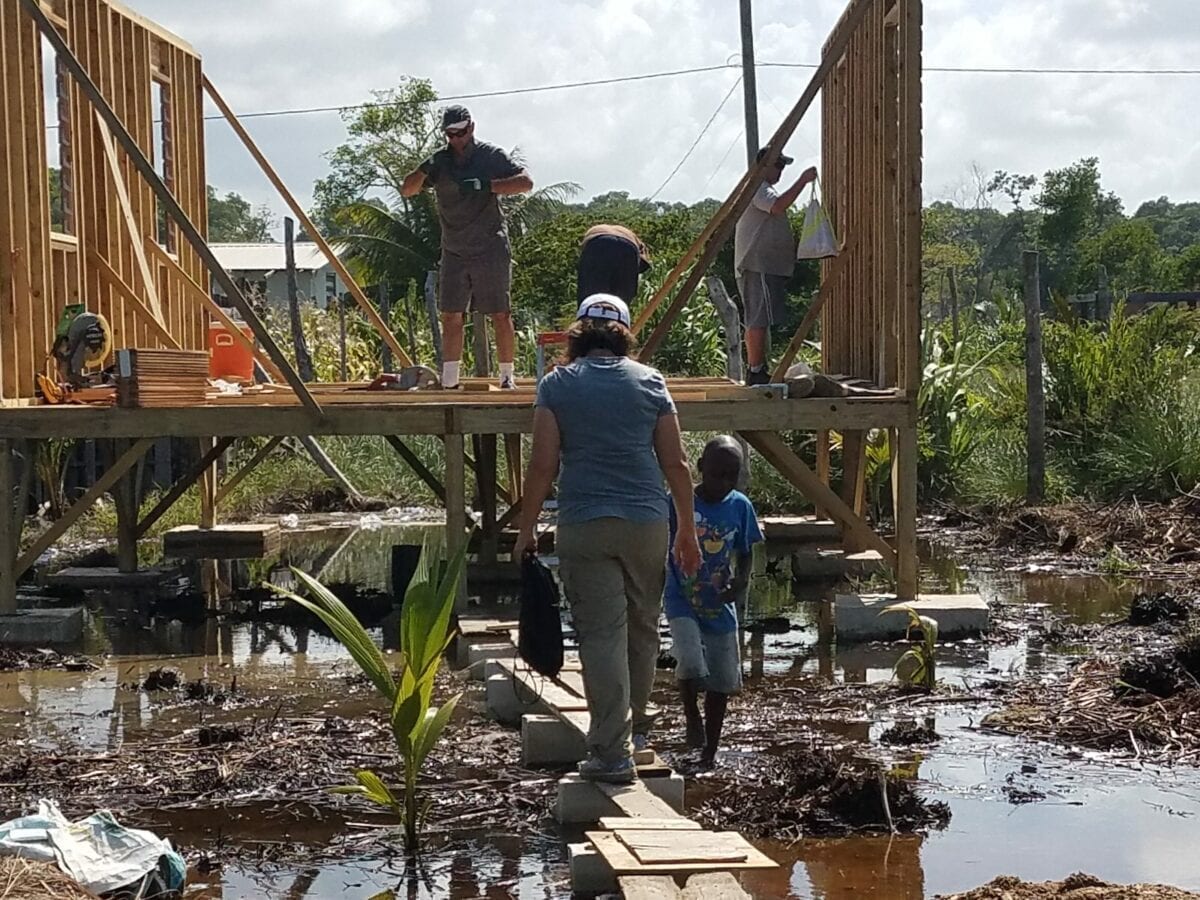 Calvary Chapel Eastside
Calvary Chapel Eastside sponsored the team and built the home with the help the volunteers, donations from the congregation, and the local Port Loyal Calvary Chapel congregations support. Everyone is very thankful for all of the support and help we received.
People build homes wherever they can claim the land including in swamps.
We moved dirt, set the pilings, foundation, framed the structure and installed the roof in two weeks. We had very talented leaders who showed us how to do it.
Building a Home
The woman's house, built on swamp flat land flood plain, because this is free land to claim. The quality property is for Belizeans Tourism. In my opinion, tourists seem to get the prime land. She was moving from a dangerous neighborhood to this area. Her brother already lives in the new neighborhood. We went to her previous home in the danger zone of the town. She decorated her home with symbols of hope and praise. She is the most appreciative person. A pleasure to help this beautiful lady.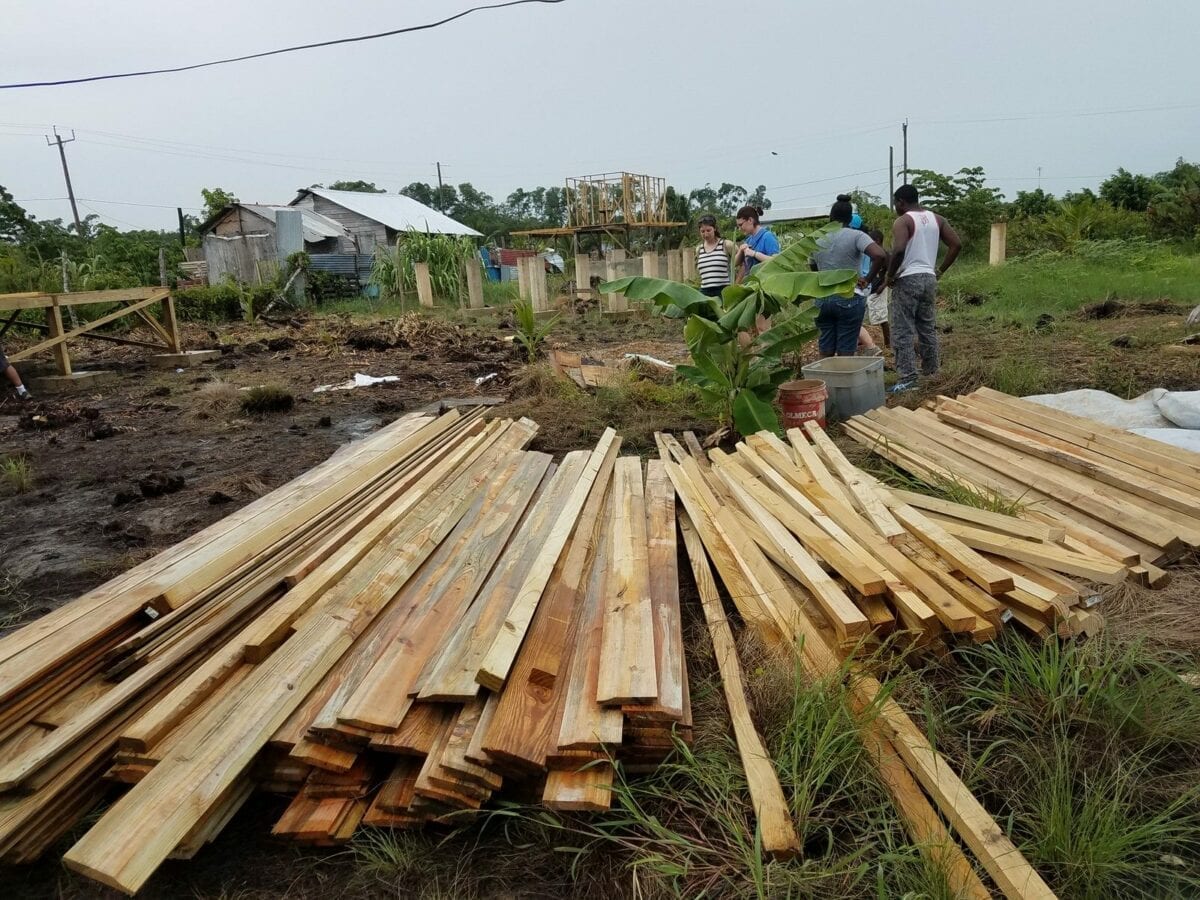 Here is a little bit about her. The woman is from Honduras who will live with her family here. She didn't have working papers but now has them because of Port Loyal Calvary Chapel's help. She has four children, and the family will take occupancy in August. Her family helped build the home; even little kids came to work. Making a house that you will live in always makes you prouder of your home. She was very proud of her new home. The whole neighborhood was very proud of the new home and that everyone worked on it – a real community project.
Costs
Completing it in two weeks came with costs. One hurt knee, allergic reactions to bug bites, dehydration, and sunburn were just some of the ailments that struck us. In hindsight and all in all, we were proud of our work and thankful we went. The team learned a lot, and each person had individual experiences, but, we expected this. The experience made us all stronger. It's my belief, everyone who was part of the team was meant to be there. We all agreed, we had things we learned about our self, volunteering and group dynamics.
It's my belief, everyone who was part of the team was meant to be there. Everyone learned about themselves, how to be a volunteer, submitting to the rules, and group dynamics.
What Happened After Our Team
After we had left, another mission team finished the home's interior. I can't express how appreciative our homeowner was. She was delighted to have this new home for her children, and that no one could take it away from her. Now, she was rent free and debt free.
Another Part of our Trip – VBS
One of the activities on our mission trip was conducting Vacation Bible School (VBS). There was a lot of prep and planning that went in to VBS. The team's young adults led VBS for three days. The youth team did a great job with the kids, and the kids loved our youth leaders. The Belize children were sad to see the youth leaders go.
Activities at VBS
VBS activities included Bible stories, fun activities, songs with sign language and food.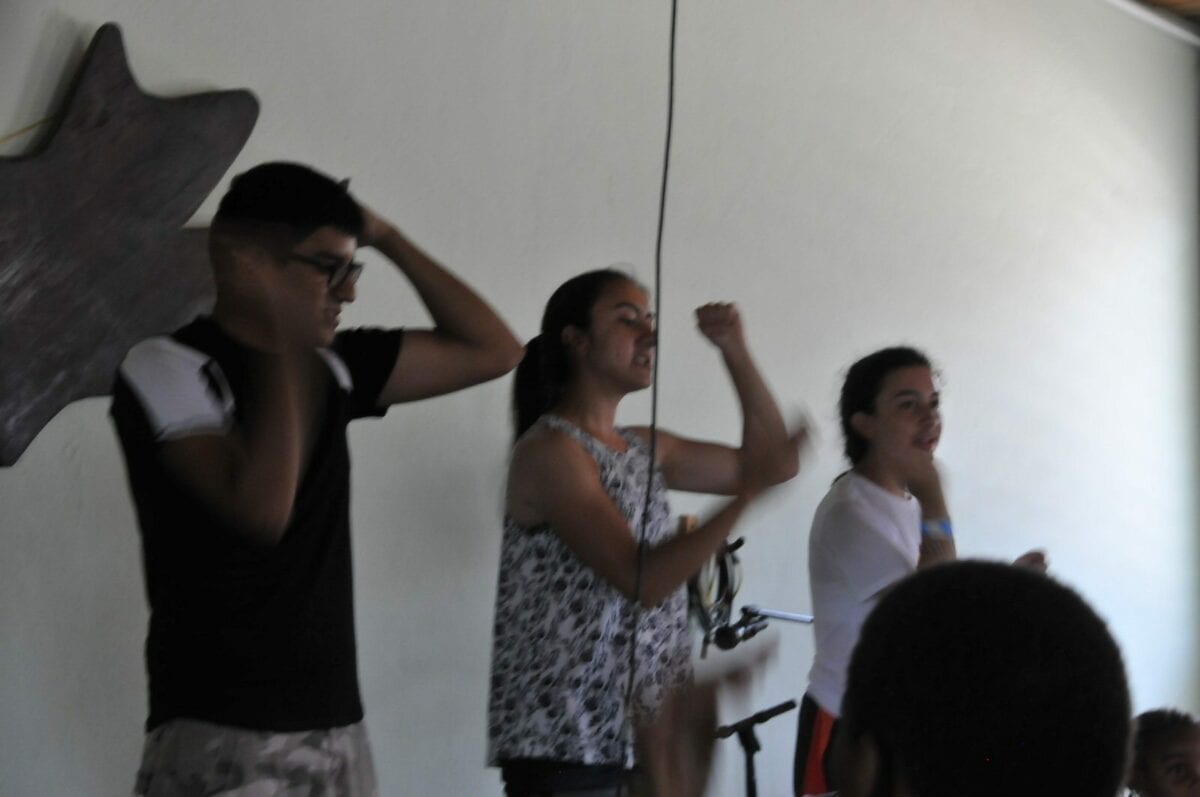 Unaccompanied by their parents, children as young as two came to VBS. Usually, an older sibling brought them. In a case I know, a sibling who brought his two-year-old brother was only four years old. Don't think this happens in Bellevue, Washington. The leaders loved to play with the children and put on a play for the kids. Feeding the kids and the adults were also fun because they loved to eat.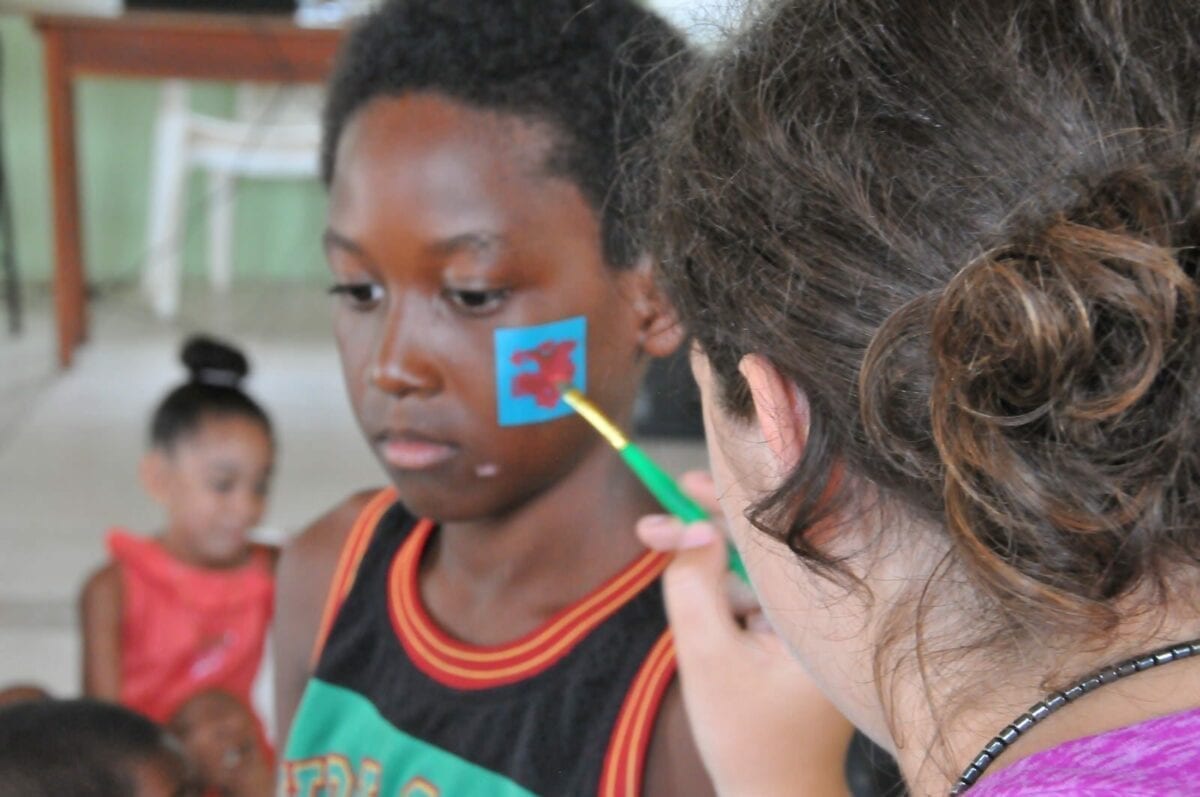 At the Park
Most importantly to me, each day our youth leaders went to the park and played soccer, catch, and other fun activities with the local kids of all ages. Kids from two years old to high school seniors, all played together, which I haven't seen the US.
Belize kids have more freedom than American children. Independence, taught at a young age in Belize, makes the kids tough. Independence in Belize is a survival skill.
Parents don't seem to worry about pedophiles, kidnappings or injuries to their children. The kids play rough, are vigorous, and tough. They also have robust laws about these issues, and if caught I don't think the person would make it to trial. Belizeans have their code of conduct, and they don't suffer violators lightly. One person told me, they take those matters into their own hands and eliminate the problem. I didn't ask a follow-up question.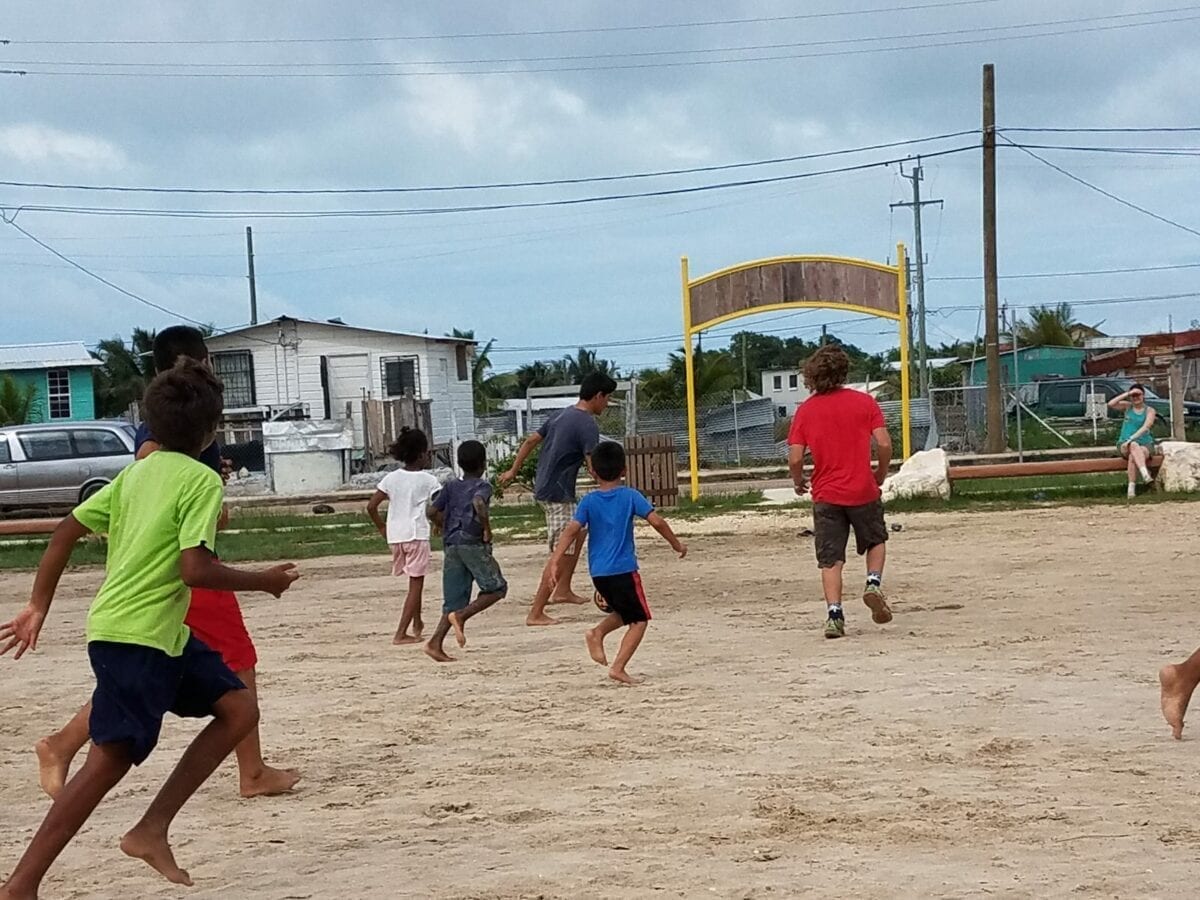 Opportunity
If I had the chance to do it again, would do it again? I would do it.
Pros
The best part of the trip was the children we met; I particularly like Cameroon. Here is a photo of him. He wouldn't let anyone take his picture – I was lucky to get one.
Cons
The CCE Belize mission trips have built five homes. Timing is my only hesitation about going again. July is incredibly hot and humid. Being from Seattle, we aren't used to the heat. The weather conditions made the trip challenging. As I said, I think the weather, contributed to the health issues we all experienced.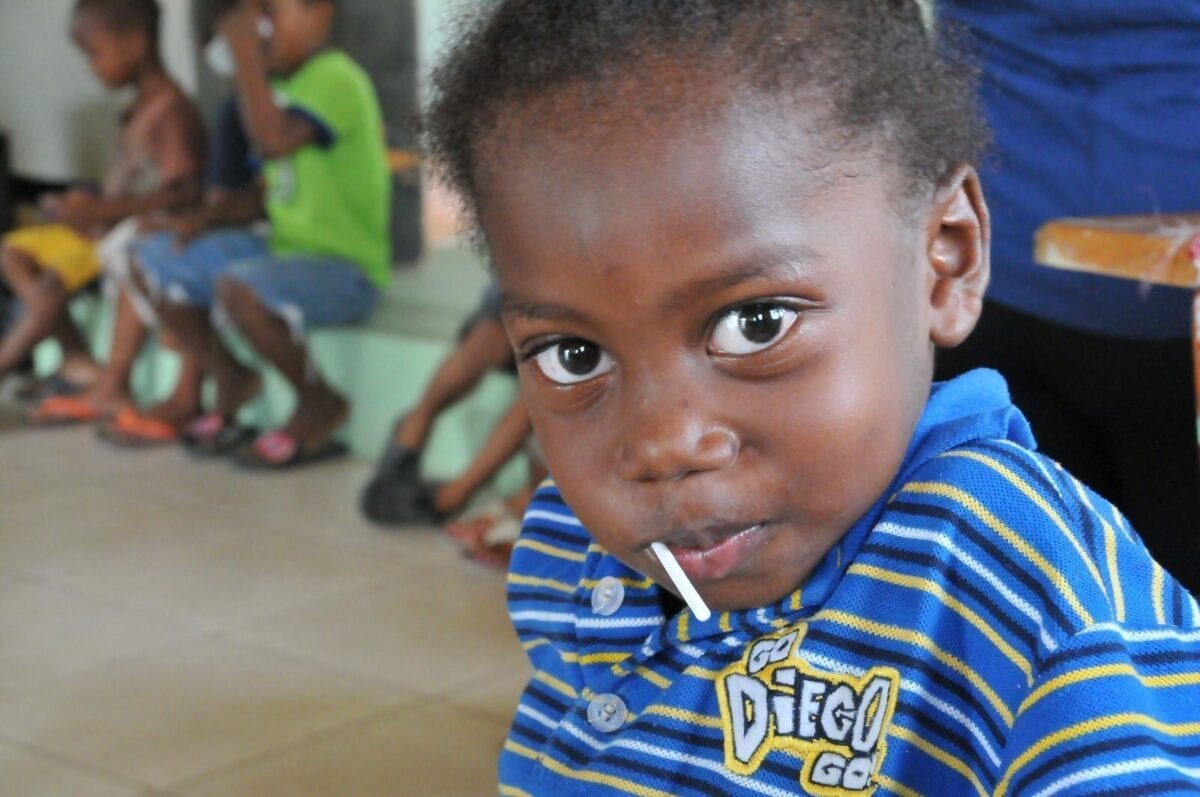 Safety and Tourism
Even if this wasn't the best time of year to travel to Belize, it felt relatively safe to me. As a tourist, I don't think the area around Belize city is the safest place and I wouldn't to wander alone. There are a lot of gangs in Belize City. From time to time, guns blaze and people get shot. But, this happens in any big city. Think about it, Belize City is small but has the same issues as LA, Chicago or New York City.
Tourism
Belize wants travelers! Solo travelers, romantic couples, families on vacation – there is something for everyone. The efforts police focus on tourist safety and a flourishing tourism trade. The government works hard to assure Belize tour packages and locations, such as Belize snorkeling and Belize diving are safe. Whether your Belize tour guide takes you snorkeling of Caye Caulker, to Altun Ha, to Lamanai (a Mesoamerican archaeological site) or ATM Cave Belize – Actun Tunichil Muknal, guides deliver the safest experiences. We found Belize and the people we met were very polite, hospitable, and generous.
Open a Business
Opening a business is very easy. Belize gives out Belize passports for those who have the funds. Asians and Middle Easterners own the businesses. There are a lot of people from Lebanon. Our best meal was a Lebanese restaurant.
I would go back to build another home. However, I would stay a week longer to go diving. I recommend volunteering to see more of the world and to meet real people and experience their culture.
Travel tip: I recommend volunteering to see more of the world and to meet real people and experience their culture.
Travel tip: Bring DEET bug repellent, sun screen, a liter water bottle, and a broad brimmed hat. Also, bring a rash guard shirt. Please try, to avoid sunburns when swimming and snorkeling.
Copyright © 2020 Capetown-Rio, Inc. USA. All rights reserved. Republishing is allowed only with written permission. All photography rights on this page belong to Capetown-Rio, Inc. and the author. Do you have a question, business proposal, or speaking opportunity? Please contact me here.