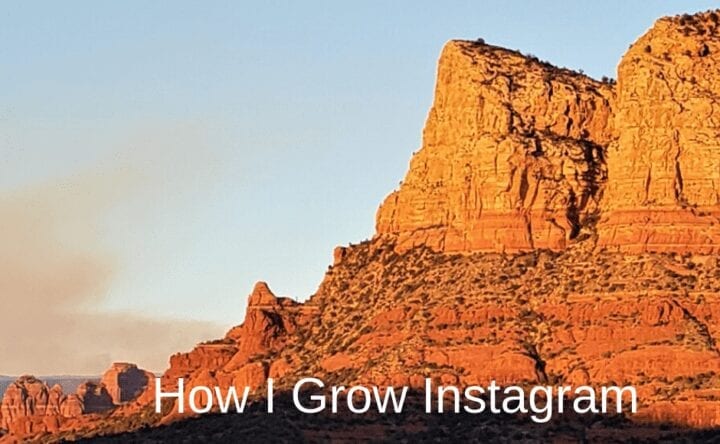 Blog Marketing
How to Grow an Instagram Account
By
|
Whether you are a person, company or a travel blogger, like me, you have too many things to do. You want an audience that wants and appreciates your content and services. In my case, I want people who love my paintings, traveling, and want travel tips, and want to travel with me by reading my blog. An important question to ask is when to outsource some of the business tasks behind running a blog. This year, I decided to outsource some of the business tasks. My favorite new partner is an Instagram Marketing Service company, Social Network Elite.
Stagnant Instagram Growth
This year I decided to do less on Facebook. Facebook isn't my favorite social media platform because of the lack of security and their business practices, but I love Instagram (which is owned by Facebook). I have 10,000 followers, and if you are a travel blogger like me, advertisers look for bloggers with 10,000+ instagram followers. This year, I decided to grow my Instagram account. However, I soon discovered working on increasing Instagram is taking too much time. I needed help to grow Instagram.
Posting Photos on Instagram
I post a new photo once, maybe twice a day, but I don't have time to spend on marketing Instagram between writing travel stories on WhereintheWorldisKate website, managing the Facebook page, traveling, painting my travel experiences, volunteering at US Coast Guard Aux, and paid software consulting. I'm pretty busy.
Expert Hired
I use the best travel hashtags for photographers, tried several marketing programs and eventually selected Social Network Elite because they are excellent communicators. They are kind, smart, and polite while delivering on their promise to grow my Instagram. And of course, I want only real users on Instagram. After a month working with them, I saw the value of outsourcing Instagram marketing. My Instagram followers grew during my trial period for 10,000 followers to where we are today, still growing!
Happily, I'm writing this post to tell you about my experience and results. Hopefully, sharing the results helps you, my readers, bloggers, and people who work in different fields who use Instagram. You too might hate to spend time on marketing and increasing your followers. My advice is to look carefully for a partner that follows these basic requirements.
My Basic Requirements Are
The partner does not buy followers
Only I post new images on my feed – all photos have to be mine
They help by positively interacting with new Instagram users by commenting and following
The poster only interacts kindly and positively with followers
Where to Start
It is worth trying out a partnership. Frankly, I'm a skeptic. I had 10K followers, but after a month I'm at 10.8K followers. In the future, what will be more interesting is if more followers grow in the months to come. Some of this depends on me posting high-quality travel photos, which should include little bits of my personal life to keep it real. Hopefully, my partner's efforts will contribute to growing my followers so I can travel more. I hope my Instagram grows throughout this year.
How I Grow My Instagram Account, My Results
What I like about Instagram is the time I spend with real people and making new friends and followers. What I don't like is the number of guys hitting on me who are married. If they were real, or maybe lived in my country that would be better. But I don't like married guys from everywhere hitting on me. Sometimes the unwanted attention makes me feel like Instagram is the new online dating site. I will pause my comment there because online dating sites are for another blog post.
Currently, Social Network Elite is helping me to grow. My growth seems to have improved because of them. While working with them, I have better interaction with people I follow and follow me.
Additionally, now I can ask "why am I following a person who is not posting great photos and stories that inspire me." I unfollowed people who aren't real or inspirational. Most importantly, I also unfollow people who do 'stupid' Instagram photos that hurt nature. I hate those types of posts and believe posting stupid social media posts should be banned across all of the social networks.
How to Grow Instagram
My advice is to hire the right partner. My partner is growing account. An Instagram Marketing partner can find more actively engaged users and can deliver better results than I can. My time is very limited; I don't have the time to work on this because there isn't enough of me to go around. To be kind to myself this year, I'm not spreading myself too thin. Social Network Elite makes me happy because I like new people viewing my Instagram account. My followers are important to me because I'm real and I want real people who are interested in traveling with me, who love travel, and great photos and art.
Now, because of Social Network Elite, I look forward to what the year brings. If you aren't following me, I hope you start following me today. See you on Instagram or subscribe to my website email notifications. There is always a new adventure around the corner and a great story too.
Check out some of my favorite places on my website for more travel photos!
Thanks for reading – I am always interested in your comments too.
Copyright © 2020 Capetown-Rio, Inc. USA. All rights reserved. Republishing is allowed only with written permission. All photography rights on this page belong to Capetown-Rio, Inc. and the author. Do you have a question, business proposal, or speaking opportunity? Please contact me here.