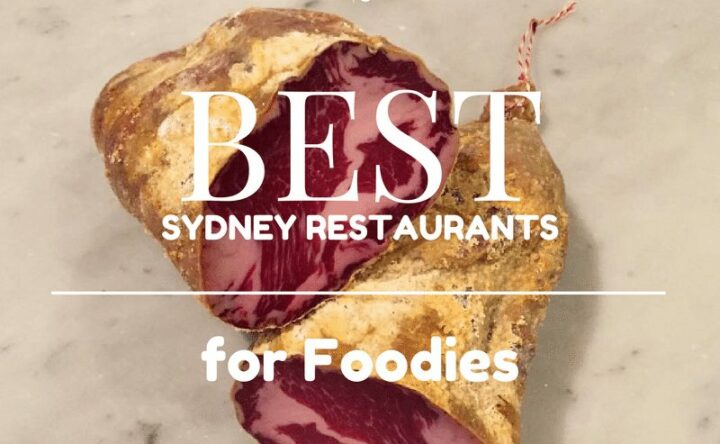 Australia
Best of Sydney's Restaurants for Foodies
By
|
Picking the Best of  Sydney's Restaurants for Foodies is a tough assignment but, someone has to do it so why not me? First of all, finding a place to eat can be hard, especially if you're new in town, so you came to the right place. Here are some top foodie-dream places to check out in Sydney. I consider these consider these the Best of  Sydney's Restaurants for Foodies.
Best Restaurants for Foodies in Sydney
Chester White Say Cheese Please
This is a little treat for Italian food lovers – a small Italian place that will make you enjoy Italian authentic food. Owned by two guys that share their love for good food, quality wine, and some great music, Chester White will not only serve you meals you will never forget but will also make sure you have the time of your life. When it comes to the menu, there's only one word (four to be exact): Truffle Cacio e Pepe. The look and taste of this meal served out of a wheel of Italian truffle cheese will stay with you forever.

Mr Wong
Mr. Wong is the perfect representative of Sydney's fusion of different cuisines. Although the food there is inspired by China, it is prepared in a contemporary manner. They have over 60 meals in their offer, each served as a dim sum dish. Mr. Wong will make all of your senses work overtime, with appetizing smells, gorgeous colonial interior and more than amazing food. This is a definite must for any foodie.
Sepia
Sepia was founded by Sydney's two most renowned culinary names and the food they serve perfectly demonstrates their talents. The menu is inspired by Japan and seasoned with local produce. In Sepia, you can enjoy five-to-nine-course meals that will leave you wanting for more and more. Chefs say they focus more on contrasts and different textures than the taste itself, but judging by how delicious their meals are, one would never guess that taste was not their priority. Don't miss out on the opportunity to dine in their lounge area and experience a new way of dining while comfortably lounging on sofas.
The Spice Room
If you love Indian food, this is the place for you. The Spice Room serves authentic Indian food made according to the recipes of the old masters, as well as Indian street food gems. They recreate the magical taste of India only with the highest quality spices. With old heirlooms, numerous photographs of the previous owners and an abundance of small treasures, the space is a treat in itself. There's no going wrong here. Whatever you order, from savory curry, tasty bites, selection of street food, to sweet desserts, it will be a treat for all your senses. And you get all that for more than a reasonable price, we might add.
White Rock Cafe
White Rock Café is a great place to chill with your friends and enjoy the breathtaking scenery. It's a part of a gorgeous golf club in Sydney that offers a spectacular view of Fisherman's Beach, all the way up to Palm Beach Headland. Being situated on Long Reef beach itself, it is surrounded by the most gorgeous, natural setting you can imagine. It serves a variety of classic Australian dishes and modern Australian fusion meals; there's something for everyone. Don't forget to order some of the best hand-picked wines or beers in Australia. This is an ultimate relaxation spot after a long game of golf.

LP's Quality Meats
Meat lovers, pay attention! Here is one authentic American-style BBQ joint for hardcore carnivores. This place, which is filled with timber tables, sausages hanging in the kitchen, and an unforgettable smell of smoked meats, will leave you begging for more. No matter how full you are, you must try their smoked short rib served with bone. And for desert… "poor man's pudding" made of sponge cake, maple syrup and vanilla ice cream, which can easily serve three people. All you can wish for after this meal is a bed (to dream of more meat, of course).
Sydney's Restaurants for Foodies
These six restaurants will not only serve you great food and drinks and will also provide you with a unique atmosphere and great time. You will certainly come back for more. Bon appétit!
Copyright © 2017 Capetown-Rio, Inc. USA. All rights reserved. Republishing is allowed only with written permission. All photography rights on this page belong to Capetown-Rio, Inc. and the author. Do you have a question, business proposal, or speaking opportunity? Please contact me here.