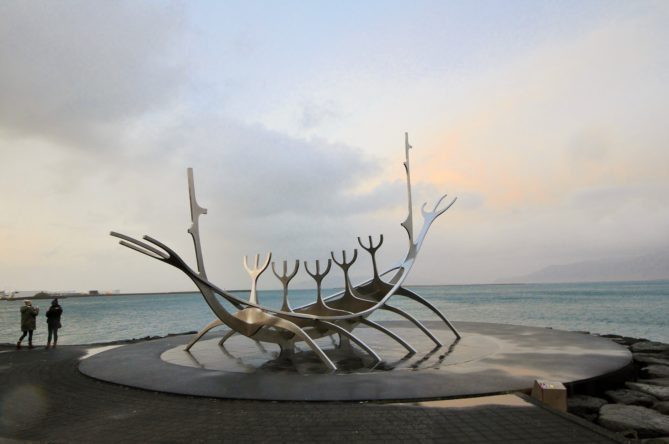 Remarkable Travel Bucket List
Since 2007, traveling is my thing and full-time focus. My Best Solo Travel Destinations and Best Travel Destinations for everyone reading, are listed here. Let me share why, where I have been, and what I want to see this year. I hope it inspires travelers to make a bucket list. If you can't travel, I hope you will join me by reading my tales and looking at my photos. Travel virtually with me. Traveling alone is hard but together, it makes it more fun. I love it when you join me. Join me by commenting on my posts!
Bucket List
As of January 2017, these are the countries in the world and the ones I have visited. Today, I believe there are 212 countries in the world. When people hear I'm a travel blogger, the first question they ask me is how many countries have I visited. My answer is 49 countries (not including layovers).
Solo Travelers and Travelers of All Stages of Life
Favorite Location
Next, I am asked which location is my favorite. Usually, I answer there isn't one favorite destination. I have several favorites. Vietnam, Australia, and Northern Territories, Churchill to the Arctic.
Favorite Time to Travel
The third question people ask is when is my favorite time of year to travel.
My favorite time of year to travel is during all the seasons. Countries change based on the seasons. I love Latvia and St Petersberg in the Winter. The English Countryside is sweet and smells luscious in the Spring. In the Summer, I love Southern Turkey, Antalya. I love my home, the Pacific Northwest, Seattle, USA, and Tuscany, Italy in the Fall.
Most Beautiful Locations
Finally, the fourth question people ask is what is the most beautiful destination you've seen? I believe nature defines beauty. Therefore, I think the most stunning natural beauty is in Tanzania, Australia, and Iceland. Last but not least US National Parks are among the most beautiful places. Yellowstone is my favorite, so far. To me, these are the most beautiful countries, destinations, and they all look very different.
What's Your Favorite Country on your Bucket List
More Favorite Categories
Most Romantic – Italy, the Amalfi Coast, and France, specifically Paris
Most Luxurious – Monaco
Sexiest Destination – Turkey
Best Value and Easiest Trip – Romania, Bucharest and Vietnam, Hanoi, and Sapa, and the surrounding towns, with outstanding natural beauty, are perfect for hiking and are great values.
I like to go wherever there are fewer tourists rather than more people.
Why Have I Traveled Many Times to the Same Place?
I have been to Turkey more times, than any other country. Probably, because I have more friends there. Turkey is a favorite location because of the people. Traveling to see friends makes my trips especially fun. But, I have to say; I am very comfortable making new friends, in new destinations.
My Top 4 Travel Bucket List Experiences
World Heritage UNESCO Sites – Places and locations from History
Bible Sites – Historical Locations – Ancient Civilizations
Hiking – Water, Ocean, Waterfalls, and Lakes
Graffiti and Museums – Street Art – and Great Works of Art are my things.
What is Next on my Bucket List
When I think about where to travel next, I reflect on the countries I want to see and specific cities. To me, sometimes the cities draw me to the country because they reflect a community or lifestyle.
In 2017, I traveled to Hungary, Poland, Germany, Belgium, Luxembourg, and Austria. All were on my bucket list. I visited these cities: Budapest, Kraków, and Bastogne. Thankfully, my hope turned into a reality because of my consulting schedule. Fortunately, my consulting supports my travel schedule, I believe I will see more next year. These are fantastic locations in 2017.
Where do you think I should visit?
Upcoming Travel Bucket List
Top USA Destination
On my Bucket List for 2018 is Washinton, D.C., again. I love the US capital.
Also on my Bucket List is more USA travel. I am planning on visiting Miami, Florida specifically South Beach, Key West and Key Largo Florida.
2018 Top International Destination
I want to learn to dive and hope to spend a month in Dehab, Eygpt. My friends in Cairo have invited me on a tour of Luxor. I'm looking forward to seeing old friends again. I would like to see Greece again. Maine is one of my favorite family vacations.
Havana, Cuba – this could be hard with Trumps changes in 2017
Havana is Cuba's capital city. The 16th-century Old Havana and Spanish colonial architecture are like stepping back in time and I can't wait to see it. Havanna includes the Castillo de la Real Fuerza, a fort, and a maritime museum. The iconic 1920's landmark, National Capitol Building is famous for being a movie backdrop. Old Havana's baroque Cathedral de San Cristóbal and Plaza Vieja reflect the city's vibrant architectural mix.
More Bucket List Information
Consider reading these for more details.
Top 4 Tour Groups for Solo Women Travelers