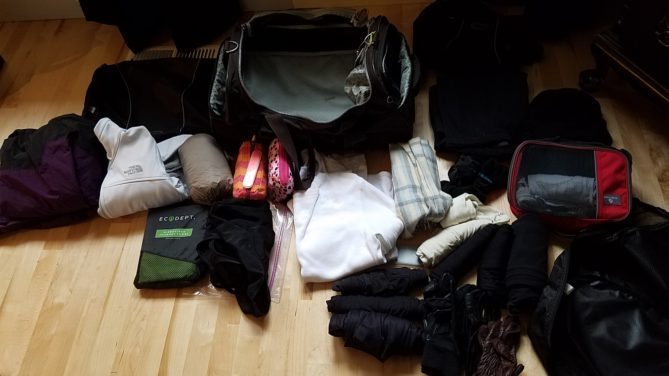 Packing Tips – Iceland in December
Want to know what is in my bag on my trip to Iceland? My best Packing Tips – Iceland in December are all Based on color – I lay out my clothes in groups using, one color per trip, so all the items go together and can mix and match. Next, I use eBags and group by types of clothing. It is a very easy way to travel and find your clothes when you need them.
First – The cover picture is stage one of my packing
Secondly – The photo below is right before I put things in my bag.
As you can see, there is a process that makes everything fit, and everything fits in its place.
My Luggage
1 pair of black hiking pants from REI
2 pairs of thick leggings
3 pair of long underwear (including silk leggings, which are the best!)
3 cotton shirts
tank top for layering
down vest with stuff in bag or pocket
6 warm socks, I bought one silk pair of socks and used my ski socks
Pajamas
Swimsuit for the Blue Lagoon and travel towel
Underwear/bras (including my favorite quick-dry)
Toiletries / Medicines
The North Face (brand) Waterproof Jacket – from Costco or any waterproof jacket you like
Down long coat from Zara
Columbia Hooded Hiking long jacket – it is going to be 40 degrees and raining
The North Face (brand) Gloves a soft scarf
In My Carry-On
My carry-on these days is photography stuff – Canon Powershot – old but I love it, my bags compartments have separators for camera lenses and gear. It also has an upper section in which to pack other things, like my Kindle and purse.
In My Bag
Angie Planning Her Next Trip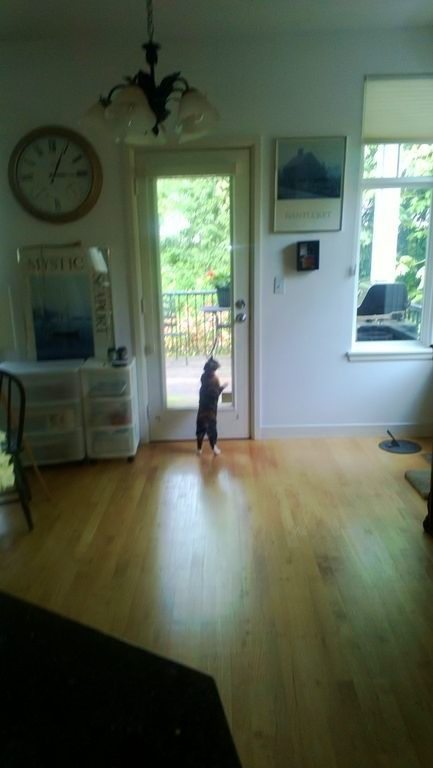 Information About Iceland
Suggested Readings
Whats in your luggage for Iceland