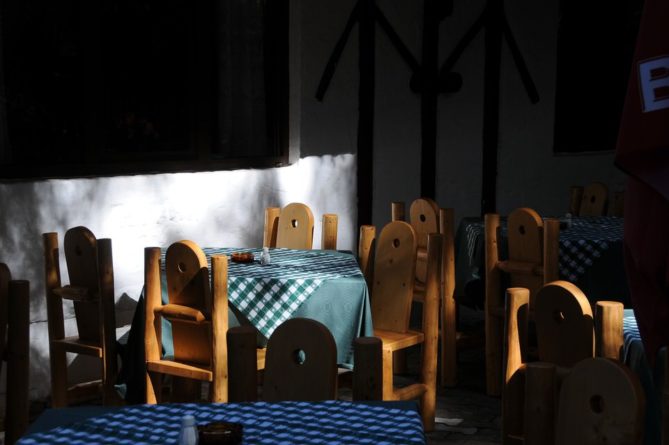 Feature
How to Visit Romanian Gypsy Villages
By
|
Driving in search of the Gypsy village we went by Rasnov Fortress. The Fortress on A Hilltop built to defend against the Ottoman invasion. It didn't hold off the Turks. The Ottomans conquered Romania in 1415.
The fortress is an example of Romania's force, the strength of the Romanian people and their desire to fight and defend their homeland against invasion.
Who can Help You Visit Romanian Gypsy Villages
Driving To The Gypsy Village In Romania
We drove through the mountains. The natural beauty of Transylvania, Romania is the thing to see. I love to hike in the hills — it is breathtakingly beautiful in this region. It's a rural country with picturesque landscapes. Romania is perfect for hiking, and it feels safe to me, but the gypsies can be known for making a trip unsafe, so take care. We drove the past, then stopped for a quick visit to a gypsy village, with culture, language, and customs all its own. I think that some gypsies don't speak Romanian at all — they talk their language.
Gypsy
'Gypsy' is a blanket term that covers many ethnicities, including the Romani, Irish Travellers, Black Dutch, Gitanos, and others. Romani people make up the largest groups. The language is called Romani, Romanes, Romany, or Romani Chib, and spelled with one or two 'r.' There are more dialects of Romani than one can count. The language has recently become a written language. It's not yet standardized. Per Wikipedia – I use the term Romani Romanian's seem to be sensitive to this word and the group of people.
Romania Gypsy Village
The day we were there, it was silent. Most days are quiet in Romania gypsy village. The gypsy community gets busy at night when people come out to visit and barter. It has its economic system.
The village looks picturesque, but upon looking closer, we saw the buildings were worn and in need of repairs.
I was across the road and up a bit from the houses, not intruding into their space. The domestic animals stored in the homes, The horses are in a field across the street. As I took photos, some of the young men came out to see what we were doing.
Just Talk
Maybe they were coming to talk to us. Nicolae didn't want to find out. He didn't mean to hang around and told me to get into the car. We moved on.
Maybe the car had attracted them, something happened and made them come towards us.
I will never know what they wanted. My photos are blurred because I didn't have permission to take their pictures.
I think after taking my pictures of the horses and sheep, they thought I was a 'gawker.' I wouldn't like me if I was them. Later Nicolae told me he had been kidding; these weren't Gypsies, this was just the suburbs. I'm gullible.
Travel tip: Don't fall for all the stories you hear when you are going. Sometimes your guide is maybe having fun.
Time to get moving
I was a 'gawker' at the people in the suburbs. I didn't like that. Being a 'gawker' doesn't give me a good feeling inside. My stomach was turning over. It was time to move on. Further down the road, we saw farmers who still use traditional farming methods. The farmers aren't allowed to use the roads for their carts and donkeys. But they don't follow the law. After all, who is going to give a ticket to them out here?
As soon as I said that to myself, we got a speeding ticket from a very polite law-enforcement officer. Nicolae paid the ticket on the spot and off we went. He paid the ticket on the spot. Nicolae did this because it saves him time and reduces the penalty. So, correction, there are police even out in the rural areas of Romania!
Driving To The Gypsy Village In Romania
We saw a woman working. She loved posing! She was jubilant! And happy to have her photo taken.

On our way home, we bought honey and cheese from a 'bee lady.' She had made it at her farm.
Next, we sampled a medicinal juice she made from local berries. I asked, "Do we have to buy because we stopped?" Nicolae said that we should.
We drove on, through the mountains, and Nicolae spotted the Metal Cross on the hill (in the picture below).
It was far away. Nicolae explained that it was the largest metal cross, even more massive than Christo in Brazil. The metal cross is Caraiman Cross – the biggest metal cross on the highest mountain peak in the world!
Here are some more stories and information about my travel in Romania!
You might want to see some other places along once you learn How to Visit Romanian Gypsy Villages