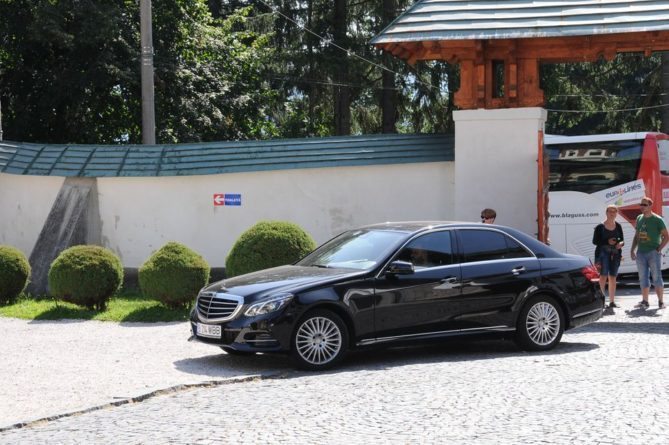 Bucharest
Finding Transportation in Bucharest, Romania
By
|
Transportation Bucharest, Romania for this trip, was my first question to solve. For this trip because of the distance I covered, I couldn't use public transit. I didn't have time to get lost or to figure out the right routes and the bus system. My trip covered a significant portion of the country in one day. I think I covered the most amount of territory and an extensive land area more than I had ever seen in a day. Trying to do this in Romania meant I was covering about 600 kilometers in one day and seeing all the sights.
How to Find Transportation Bucharest, Romania
I was going to see historical sites, take photos and have a relaxing trip. Because my visit to this area was going to be short, I had to get it right the first time.
What I learned About Transportation in Romania
At the airport, ask for help from locals
You get what you pay for in life. Things often cost more because they are worth it.
Transportation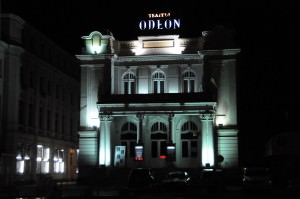 From the Bucharest Airport
From the airport, I went to my hotel. I have to admit; I was scared of "Romanian Gypsy taxis," known for ripping off tourists. So, I decided to use the hotel service instead. Every time I do this, I regret it. It's always too expensive.
The good news is that there was a silver lining. I met a great man, the owner of the car service. Meeting Nicolae Voiculescu, who is now a good friend made my trip much more enjoyable. His company TripAVIP provided my ride from the airport to my hotel. Nicolae is my silver lining for this journey. He deserves my highest recommendation for TRIPAVIP and their excellent service.
You can take the bus – it runs about $2.00 US dollars – but if I had done that – I wouldn't have had my great adventure. So even though Nicolae's TripAVIP cost more for the ride from the airport – it was worth it because I didn't have to deal with Gypsy Taxis. By the way, when I left I took a taxi that the hotel called for me. It cost under $20.00 US dollars. Because the hotel called the taxi – I got a good fare and safe ride.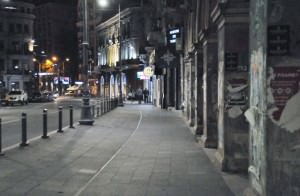 Brief Romanian History
Romania is relatively new to a capitalistic economy. In 1989, old Romania collapsed. Nicolae remembers those days. Now, Nicolae is an entrepreneur and seems to fit well into the new economy. He is an ambitious business person.
Bucharest Plan
We made a plan for the next day while driving to the hotel. Nicolae tried to sell me one of his tour packages, but we decided to do a custom tour for the same price. The plan was to meet at seven a.m. in the lobby. Nicolae offered me a superb deal for a custom tour. We agreed to my route and our plan. He brought me to my hotel.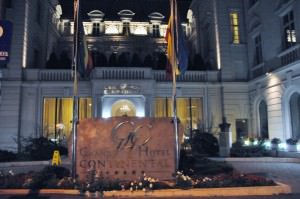 My hotel was the nicest place I could afford, the Grand Hotel Continental. I booked it through booking.com. A cool hotel room was my special treat.
Note: Romania is less expensive than Turkey, which is also a good value.
Plan for Adventure in Bucharest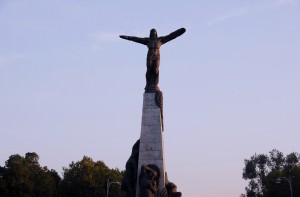 We left early the next morning. The light was beautiful. Our plan was to go to Dracula's Castle and many other places where Vlad the Impaler, aka Dracula, may have been. Obsessed, we were on a hunt to find Dracula, a man who tortured anyone he captured from Transylvania, and who may not have died. Historically he died in Istanbul and was decapitated but did anyone put a stake through his heart. The Romania tradition in Medieval times was to remove the heart from the corpse so the body wouldn't rise and become the undead.
I can't think of anything worse than not dying. It would be sad not to get an invitation to the big wedding in the sky called Heaven. No heaven? In my opinion, life on earth forever would be very lonely without death.
Nicolae explained to me that the real Dracula's Castle is a ruin, a real mess and far, far, away. So most of the tourists go to see Bran Castle. He had sheets of papers with facts about each of the places we wanted to visit.
Dracula's Buried Here
Snagov Monastery, and Vlad the Impaler' burial site, was included.
It was worth every penny to use the TripaVIP service.
I never got lost
I had an English-speaking guide
All my entry fees paid
Lunch included
I saw everything and covered 600 km in one day
Seven a.m. -10:30 p.m. (~$23.00 per hour for car, fuel, fees and a guide)
You can use public transportation to see all these sites if you have more time than I did. The other transportation systems listed below to save money but cost time. You might use one of the options below, but it will cost you a lot of time. Consider using these less-expensive ways to travel around Romania. To do my tour by bus or train would take about 5-6 days according to Nicolae.
Bucharest Planning Resources
Summary of Romania
Buses and tours
Tours to Snagov Monastery
Official Site for Romania — Trains and Buses
Here are some local sights along the way through Bucharest.
I shot my budget on this trip, but it was worth it.
My advice is — Be flexible. Do what you need to do.
Copyright © 2020 Capetown-Rio, Inc. USA. All rights reserved. Republishing is allowed only with written permission. All photography rights on this page belong to Capetown-Rio, Inc. and the author. Do you have a question, business proposal, or speaking opportunity? Please contact me here.