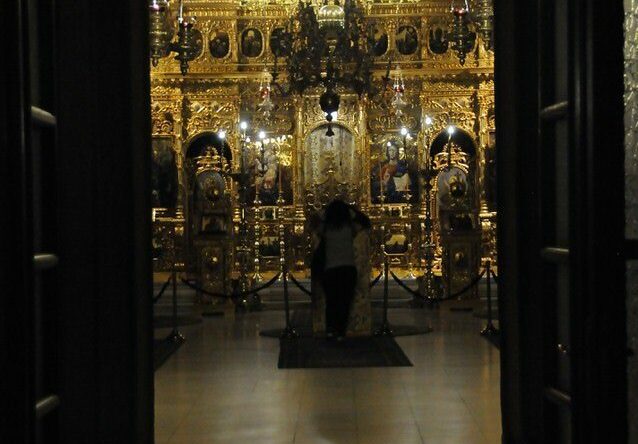 Bucharest
Must See – Patriarchate of Romania's Cathedral
By
|
Completely exhausted, as we approached the Patriarchate of Romania's Cathedral I looked forward to stopping soon. We were exhausted. Regardless how exhausted I was, Nicolae trucked onward. Nicolae had no idea that I would be writing about travel or this trip. He just wanted me to see his homeland. We arrived at the Patriarchate of Romania's Cathedral. As we arrived, waved past the guard gate, the attendant asked us to park at the front entrance. It is now about 8 p.m. The Patriarch of Romania's Orthodox Church itself was closed.
Hunting for Patriarchate of Romania's Cathedral
We enter the second gate, and there is the Patriarch's Cathedral, It is just waiting for us. Yes, on to one more historical sight. I am tired. Even though I exhausted, the cathedral is amazing. See my pics below – I want to share this little church so you can see there are so many places to visit if you just wander around.
The Gates Opened for Us
The door is open. So, we entered. Then, the next door opened. So, we entered. Inside the cathedral is the Orthodox cross. Exposed for the world to see and so I do a thorough examination without any security.
The icons are breathtaking. The pictures of saints with hammered gold and silver with jeweled inlays are in perfect condition. Simple, gorgeous and mystical the icons are amazing. The paintings were perfectly preserved. Nicolae pointed out the sites through the period of Communism in the country were always maintained. No matter how hard the communists tried, they couldn't kill the Christian beliefs of the Romanians.

Patriarchate of Romania's Cathedral at night gave me a spiritual feeling. But even the spiritual are in need of food, fluids, and sleep. Then it was finally, time to go home and relax. Suddenly, Nicolae offered one more suggestion. "Let's listen to folk music."
Next, we went for traditional Romanian folk music that lasted until 10 or 11 p.m.
Seven a.m. to nearly 11 p.m. A fantastic tour! I got a great tour — excellent value, worth every penny. The best tour I have ever had. And, I met a nice person who loves his country.
TripaVIP
Pay Nicolas to take you on the tour of a lifetime with TripaVIP. Try the walking tours in Bucharest. I heard that they are fun, but you won't get the 'best' Romanian tour.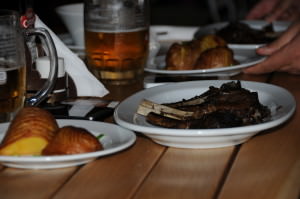 Excellent food in Romania
Nicolae, a very, very, nice person, and good company. In Conclusion, I am a happy TripaVIP customer. Good music, good entertainment, great culture. A beautiful day and beautiful night. I went to bed. Exhausted I went to bed.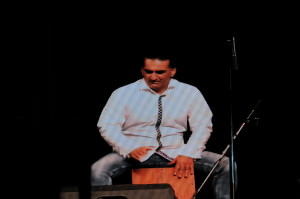 I have to say, by the end of the night even though I was tired it was a great day. If I could go back to Romania, I would in a heartbeat. It's so inexpensive, it is up and coming as far as a destination. You will love the people. Don't be afraid of their direct nature. They will give you their opinion about all kinds of things. So ask away, they are friendly and happy to chat and give you tons of free advice.
Copyright © 2020 Capetown-Rio, Inc. USA. All rights reserved. Republishing is allowed only with written permission. All photography rights on this page belong to Capetown-Rio, Inc. and the author. Do you have a question, business proposal, or speaking opportunity? Please contact me here.