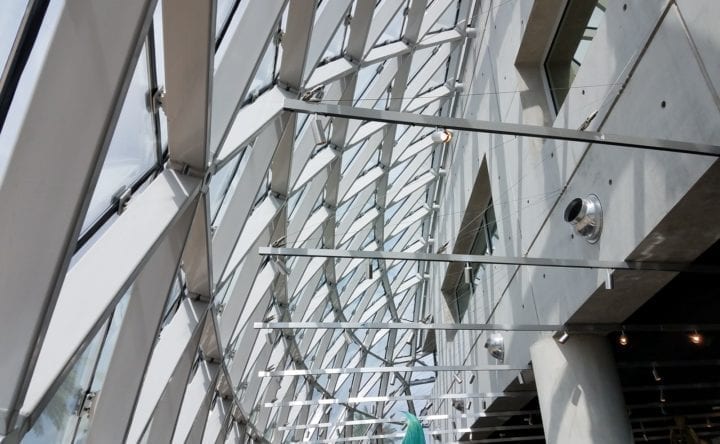 Photography
How to Take The Best Travel Photos
By
|
When I am traveling, either as a solo traveler, in a group, or with a friend, I try to take interesting photos. How to take interesting travel photos is a difficult subject. A photographer can't control the event, they are at the mercy of their quick senses, fast media and camera equipment.
How to Find Interesting Travel Photos
Sometimes it's very hard to take an interesting photo. Tourists are completely unaware of their surroundings. They are so swept away in the moment and beauty of what they are seeing they forget where they are and what they are doing.
Some people are completely unaware of others who are taking pictures too. Tourists walk into my photos, take forever to take their photo and stand so no one else can take a picture.
Look Up to Find Interesting Travel Photos
Take photos looking down from the highest point in town. This is the highest lookout in Budapest, Hungary. Everywhere I go, I try to take a photo from the highest building, even though I am afraid of heights. Taking these photos takes a lot out of me because I am so afraid of heights.
Dome Ceiling of St. Stephen's
I didn't take this photo squared up, intentionally. I shot it this way, because, I find it harder to understand the photo when I take it squared-up. Sometimes taking the photo with a slant gives a better perspective. Try taking a few photos of ceilings, at an angle, and see what you think.
Look down
Pick one thing on your trip, doors, windows, or manhole covers and hunt for them. Make a series, and work on keeping the photo square, cut the image off in interesting ways, but, practice and your photos will get interesting.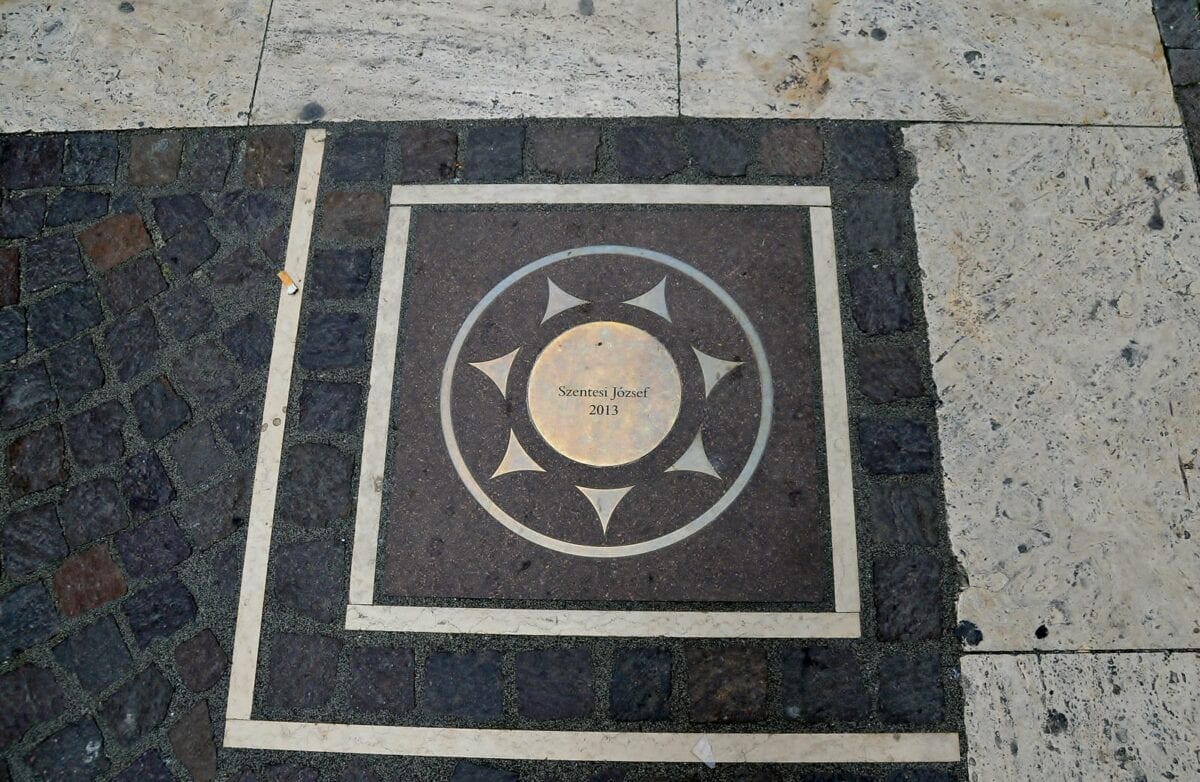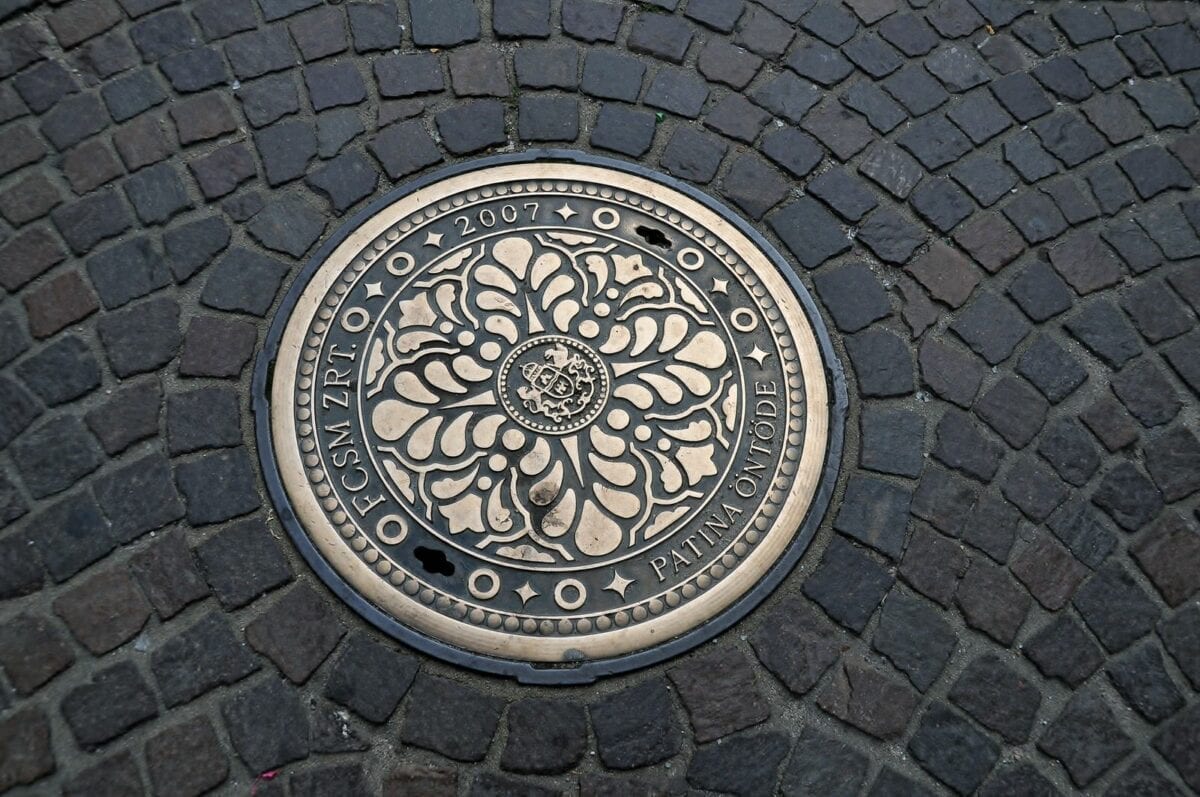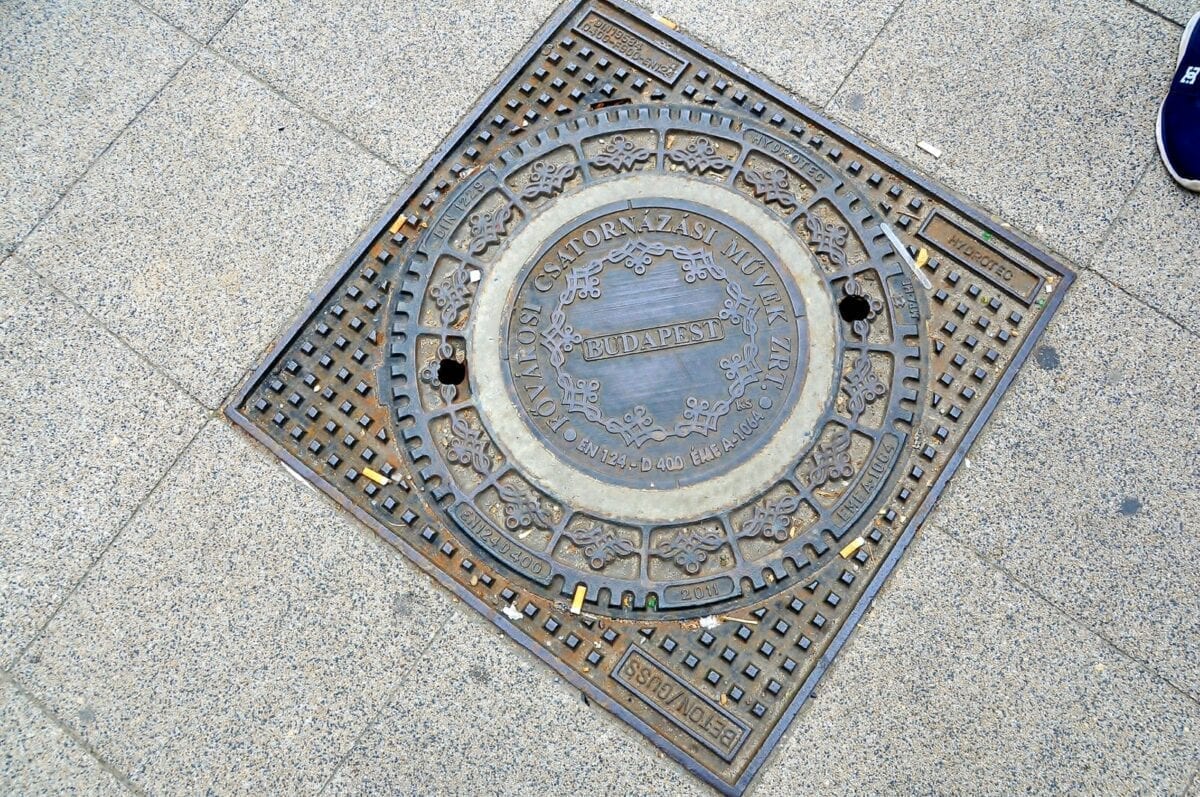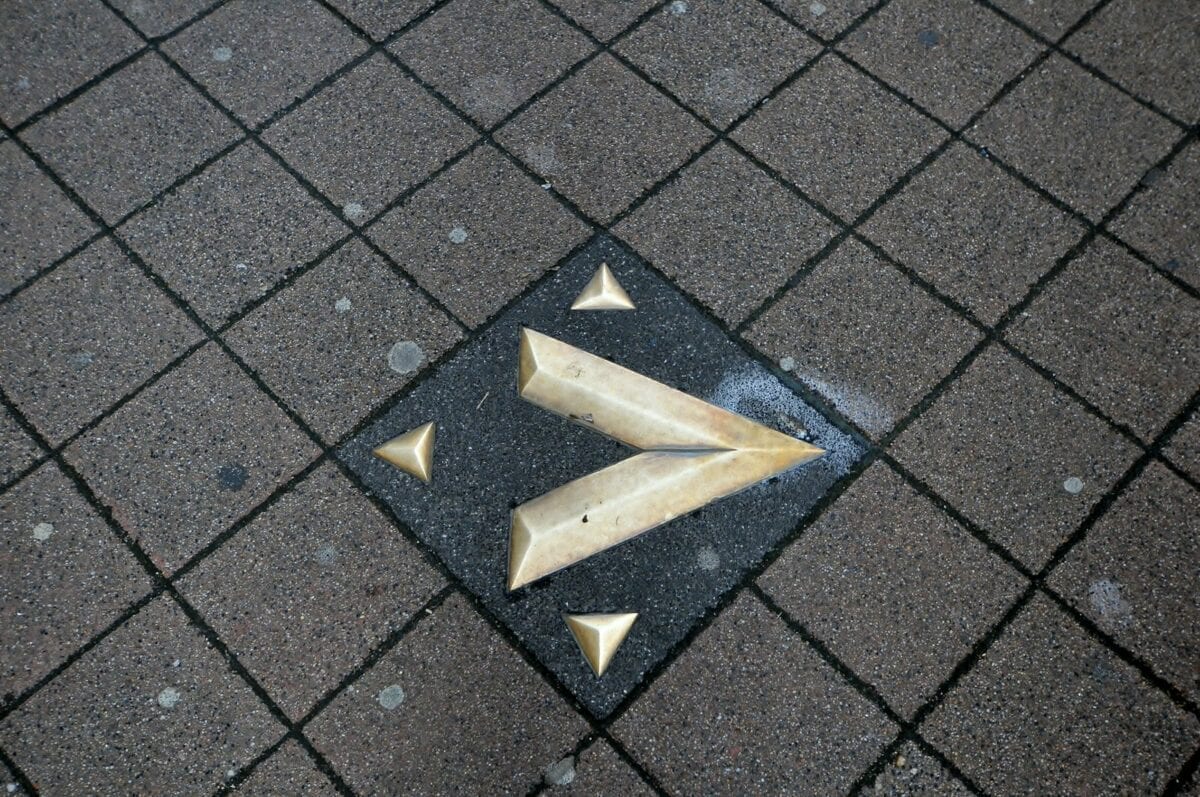 Lighting – Raining Days and Early Morning
The best time of day to take photos is in the morning or after 3:30 PM. This is because the light is indirect. The lighting, to me, makes the photo. Try rainy day photos, I love going out in the rain, Well, that is only logical since I am from Seattle and if I waited for it to stop raining, I would never go outside. Don't let the rain scare you away. Dress in layers, and waterproof everything.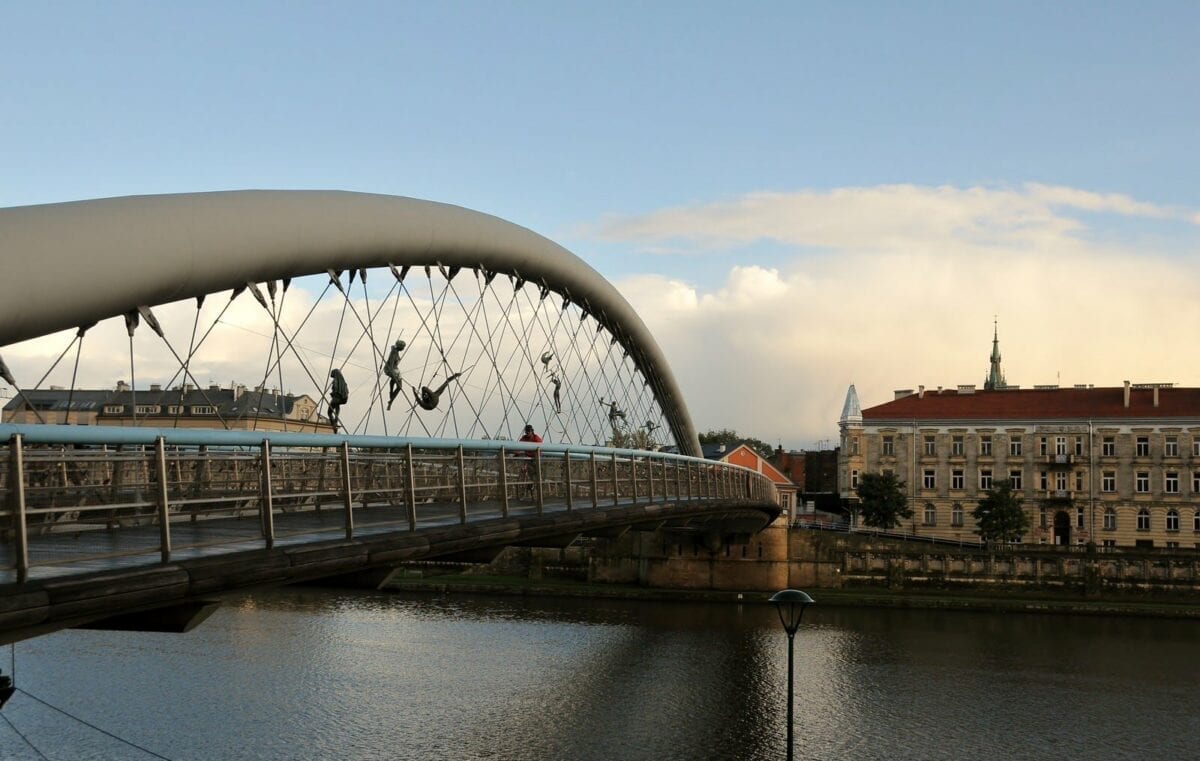 Look Around to Take Interesting Travel Photos
Bend down, kneel, squat to get an interesting angle down a street. Shoot up and see if you like the angle, try new things and take lots of photos. A mistake might turn out to be your best photo. It also might teach you something never considered before. Try new things, don't be afraid of a bad photo, take them quickly, focus and shoot. Never delete anything until you and your camera are safely home, and rested.
Watch Where You Walk
Look Down a Hallway
I walk at the front of a tour or at the end, so I can get the shot I want without people in the photo. Take your photo, through a doorway, window, down a hall or through an outdoor arch or gateway.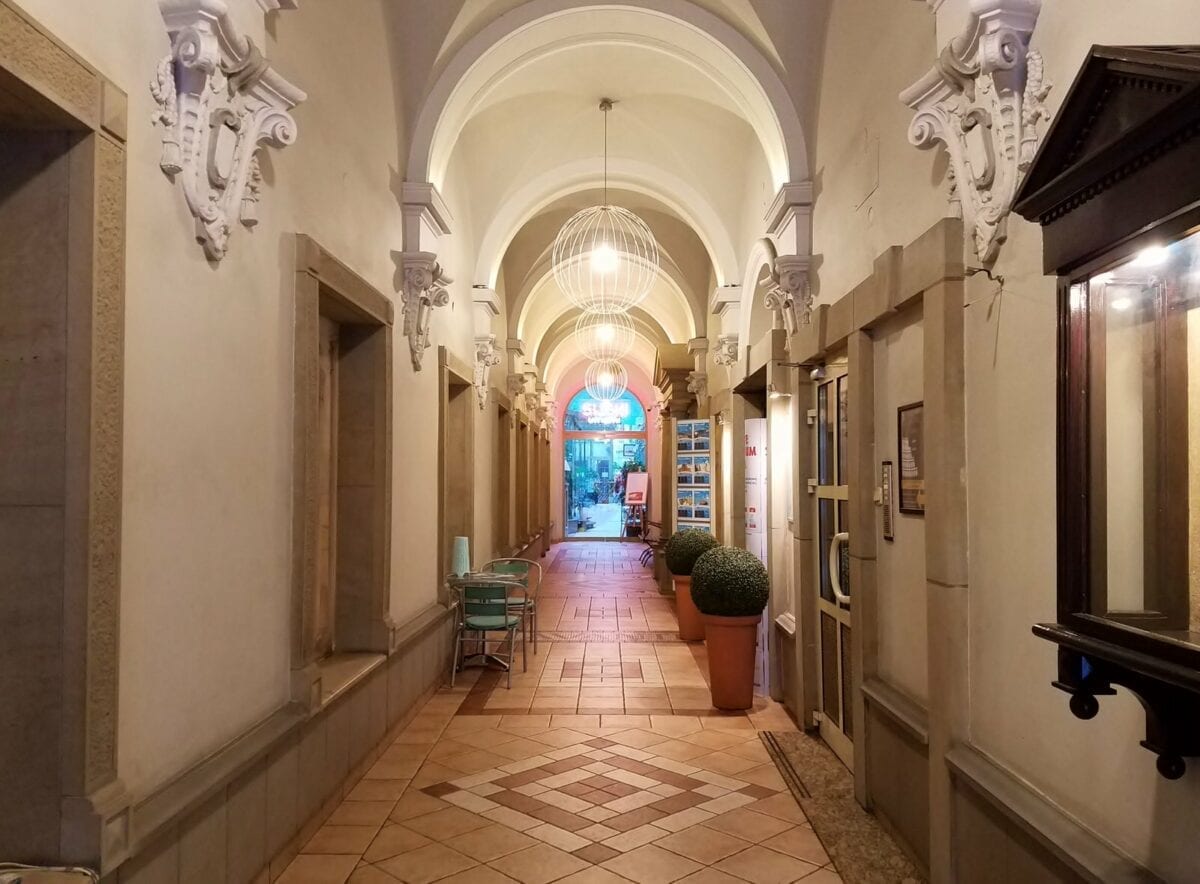 Let me know if you have ideas for taking interesting travel photos, that don't look like travel snapshots. I love learning new techniques. If you have any, I would love to hear from you.
Copyright © 2021 Capetown-Rio, Inc. USA. All rights reserved. Republishing is allowed only with written permission. All photography rights on this page belong to Capetown-Rio, Inc. and the author. Do you have a question, business proposal, or speaking opportunity? Please contact me here.