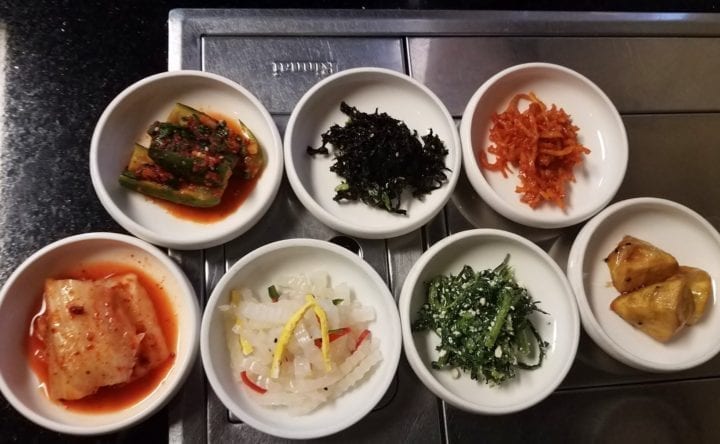 Advice
Feel the Winter Olympics Spirit, Eat Korean Food
By
|
As the Winter Olympics or the Winter Games, starts and will run for two weeks, you might wonder how to get into the spirit. There are only so many up close and personal stories that motivate until they become, old. Cheering, watching, and following on T.V. is great, but if you really want to get into the Winter Olympic spirit, and can't afford to attend the games in Korea, then eat Korean food found in your neighborhood.
Celebrate the Winter Olympics Spirit, Eat Korean Food
The Winter Olympics, #wintergames made me realize that a local Korean restaurant is in my neighborhood and I have never eaten there. How could I do that? How could I not try Korean food?  Confession, this is my first time eating Korean food. Southgate Garden, a local Korean restaurant is real fast food, served hot, and with great service. Additionally, before I went in to the restaurant, I asked the guests leaving if the food was good. Overwhelming, all the customers gave Korean food and the restaurant a thumbs up.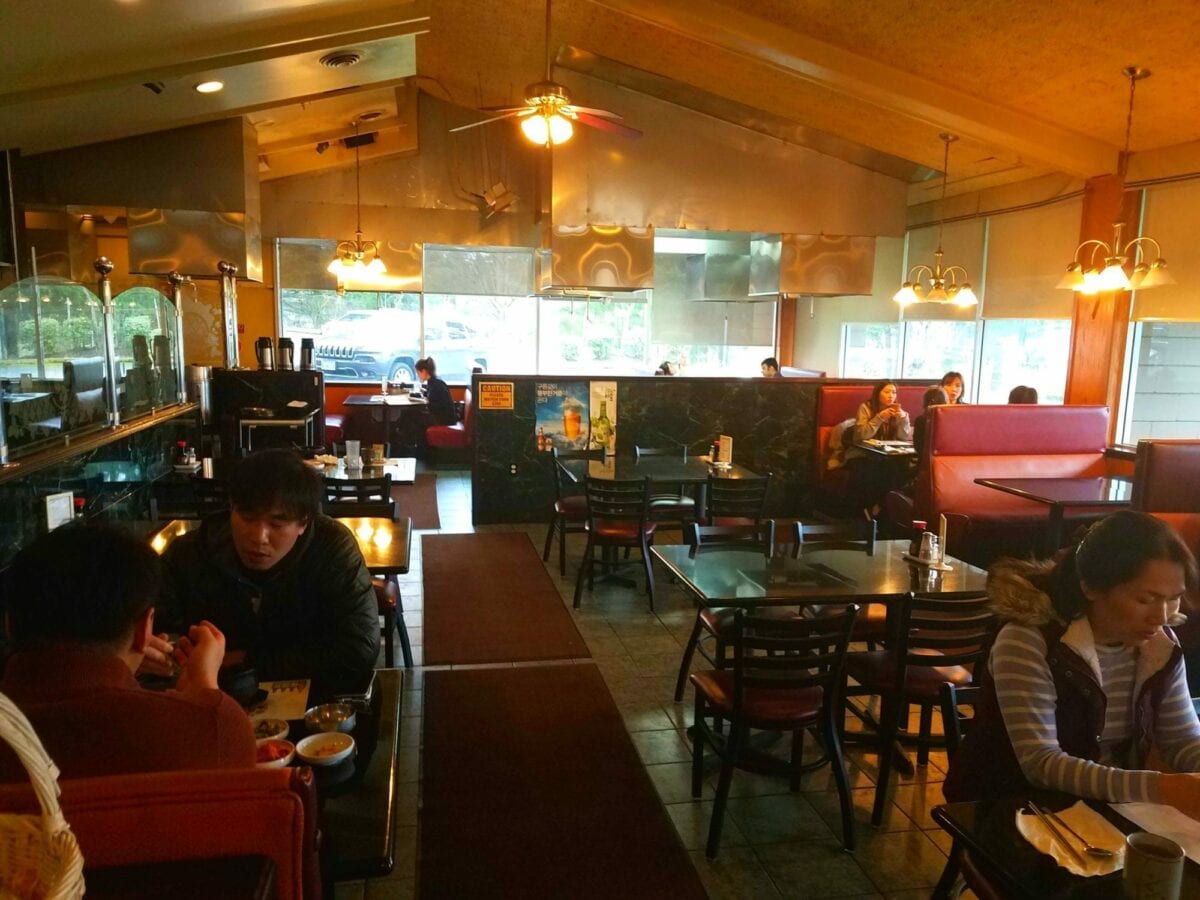 Korean Food is Fast Comfort Food
At lunchtime, the Korean food here is faster than McDonald's and healthier. Perhaps there is a restaurant in your neighborhood that serves Korean barbecue like Southgate Garden. It's cheap comfort food that offers friendly, respectful, casual dining experience and it's good for kids. Some of the dishes are barbecued right at the table. If you cook at the table it's even entertaining. In addition, look at the variety on the menu, and all the great dishes.  Therefore, cooking the food at the table, the entertainment factor in addition to dining makes it a great value.
South Korea
By the way, I have been to South Korea, on my way to Vietnam, to eat some amazing Vietnamese food. But, while in South Korea, I didn't eat any meals, but, I did eat the weirdest Kit Kat bar.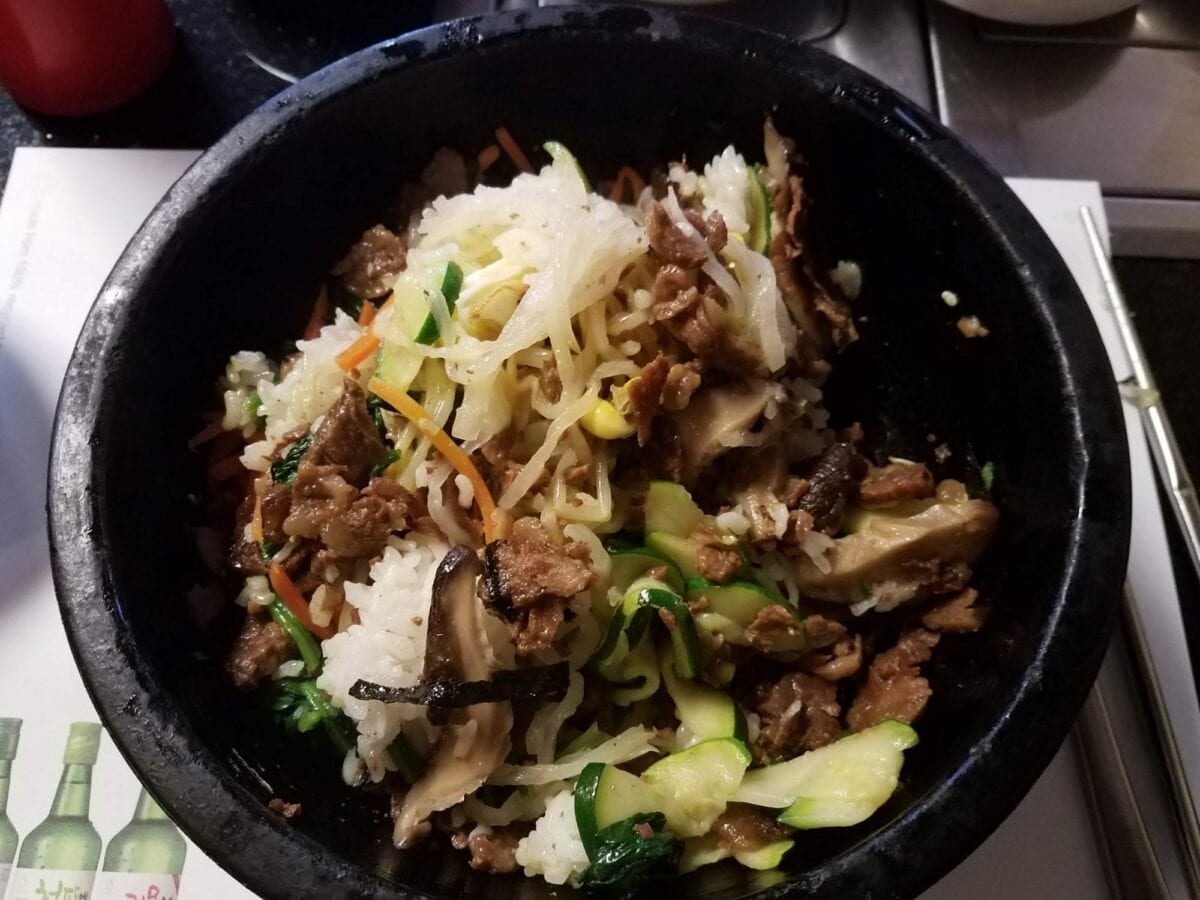 Start with Miso Soup
The meal starts with miso soup – just like a Japanese restaurant. Everything arrives quickly, piping hot and prepared fresh. The meal was so hot, I couldn't eat it until it cooled down. Now, that is hot food!
I love the seaweed, the Kimchi was good, and the orange squid. The sweet potatoes, to the far left bottom row, are very sweet, and the kimchi cucumbers were interesting. You can tell which were my favorites from the picture. Oh yes, you can have all you can eat of these little dishes.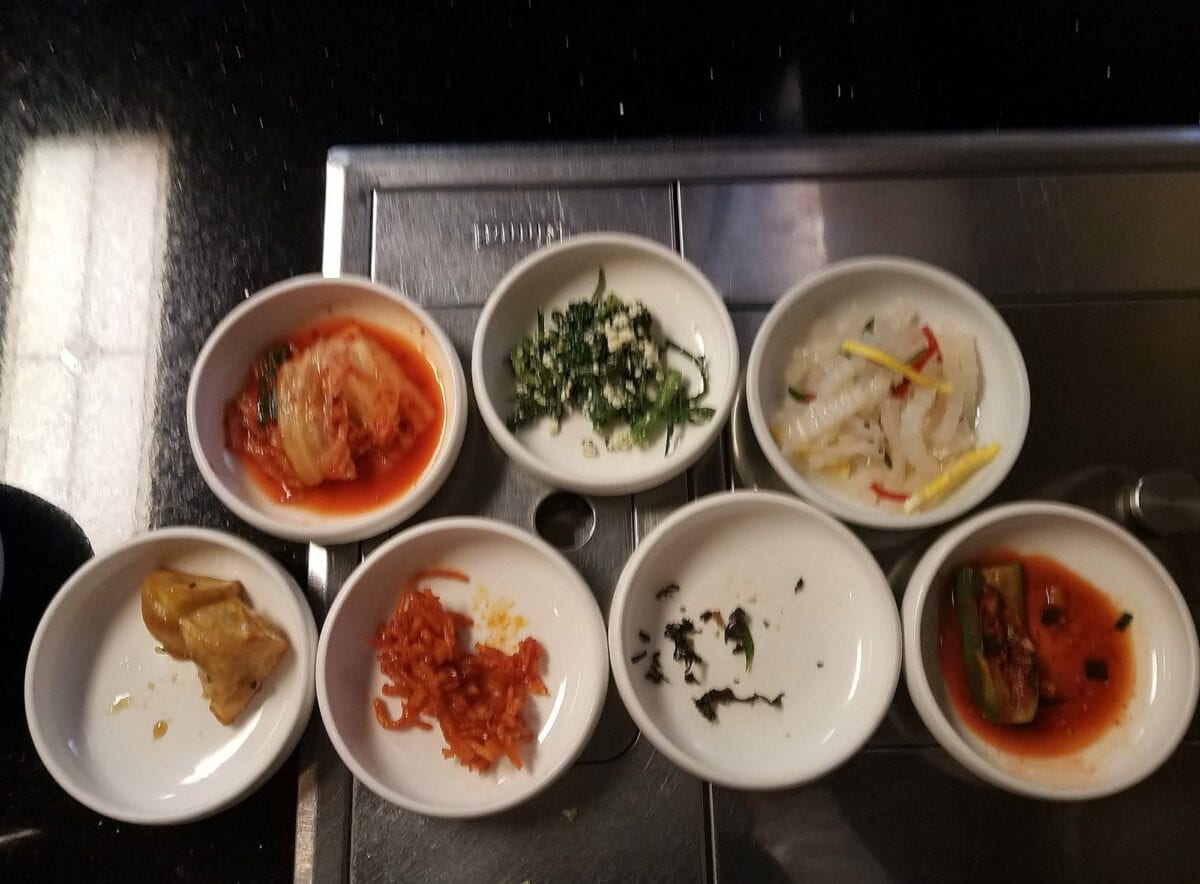 Want to know some strange things about South Korea
Copyright © 2022 Capetown-Rio, Inc. USA. All rights reserved. Republishing is allowed only with written permission. All photography rights on this page belong to Capetown-Rio, Inc. and the author. Do you have a question, business proposal, or speaking opportunity? Please contact me here.