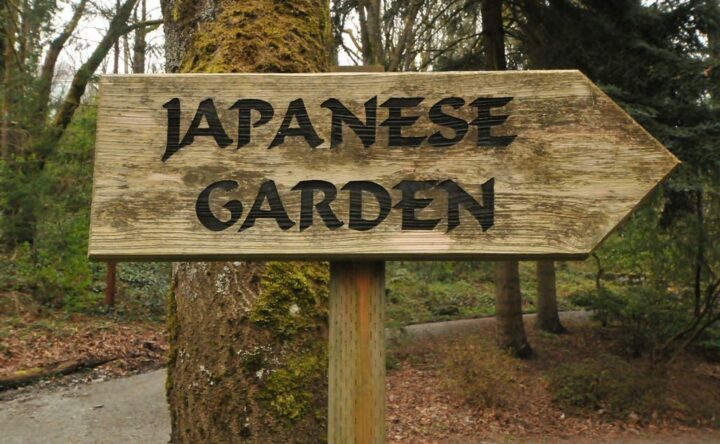 Seattle
Stroll Seattle's Japanese Garden
By
|
When you are in Seattle, the Cherry Blossoms at the University of Washington are a must see each spring. But after the UW, head to the Seattle Japanese Garden. It's only a few miles away. People often forget to visit the other famous Seattle garden.  I decided to head over to this famous Seattle landmark after my visit to UDub. Have you ever seen these beautiful gardens?
The crowds at the University of Washington were overwhelming, so shortly after I arrived, I left around noon went to another garden. On this rainy day, I went to Seattle Japanese Garden where I found peaceful, quiet and tranquility. Now, this is more like spring.
Seattle Japanese Garden Delivers Peacefulness
This landmark is a very special place to spend some time. If you are stressed out or want to relax, this is the place to go. The garden is unique, subtle, and a slice of Asian culture.
It is a 3.5-acre formal garden with a cherry orchard, water features and teahouse hosting seasonal ceremonies.
Green on Green
The photos in this article, taken the first week in April show how green it is. Depending on the weather, you may find the garden looks like a hip, modern postcard, but if the weather is warm, it may be blossoming warm pinks. When I was there, the garden looked like a
Blossom of chartreuse
.
The April green garden this year is vibrant chartreuse on this overcast spring day. I took about 100 shots, and these capture the gentleness and serenity of the location. The photos show all the textures you will see at the park. Stone, wood, moss, and plants make a living painting that is always changing.   One thing to note, as you can see in the photos there wasn't a lot of people here even though the small parking lot was full.
Most people think of the University of Washington's Gardens or the Washington Park Arboretum for walks and garden visits. But few tourist or locals think about visiting the Seattle Japanese Garden. This garden is often forgotten because it's so small. But whatever the reason, at this garden, you'll find virtually no crowds and a very enchanting place to find your thoughts.
Pagodas
This location is my favorite place at the Japanese Garden. I think I like this tree and place, so much because it seems like it's artistic.  I believe the tree looks sensual and reminds me of the twist and turns in life.
Overlooked But Not Forgotten
If you are traveling alone or with friends, a parent with a child or boomers – this is a location for all ages and stages of life. Even if you have a handicap, the garden welcomes everyone.
Enjoy your visit. Here is more information:
Address:
1075 Lake Washington Blvd E, Seattle, WA 98112
Fees: there are fees to entry the garden, Sr. Children and students receive a discount.
MoreAbout Gardens:
Copyright © 2021 Capetown-Rio, Inc. USA. All rights reserved. Republishing is allowed only with written permission. All photography rights on this page belong to Capetown-Rio, Inc. and the author. Do you have a question, business proposal, or speaking opportunity? Please contact me here.