USA
Where to Eat and Drink in Key West
By
|
Want to know where to eat and drink in Key West, Florida? A dear friend recently stationed in Key West while serving in the Coast Guard entertained lots of his friends while he was there. Key West is a party town and his exclusive list of where to eat and drink is perfect for all types of tastes. Key West bars, restaurants, and dives for foodies, solo travelers, tourists, and couples on romantic holidays are sure to please.
Where to Eat and Drink in Key West, Florida
I am not a big drinker, or late night partier, especially while I am traveling and writing. One of the negatives about being a travel writer is every morning starts early for me. My travel begins early because I like the morning light for photos, I am not complaining. Staying out late and drinking makes me feel terrible the next morning. Therefore, it's not something I usually do.
Additionally, whether you are a man or a woman, in some locations it can be unsafe for a solo traveler. Key West is a party town and it feels safe. Here are the hot spots, dining, drives, and bars to check out.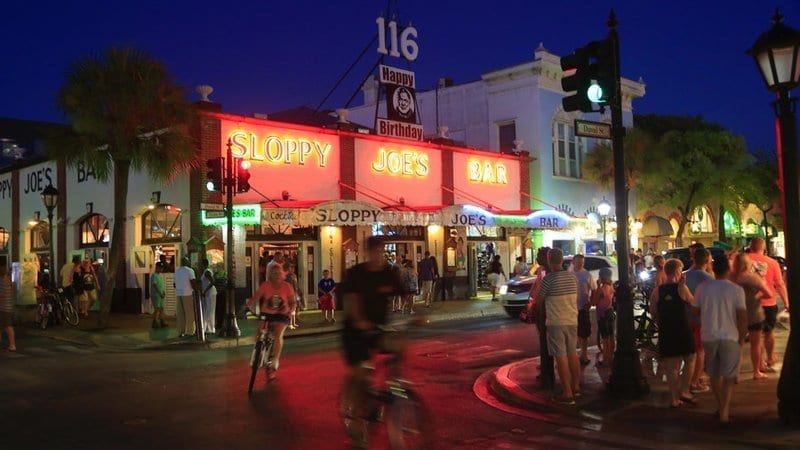 Favorite Key West, Florida Happy Hour Spots
This is not a paid ad. These are our personal recommendations from our 'secret insider' and 'trusted insider resource' – providing the best places to drink and eat at restaurants in Key West, Florida.
Late Night Spots/Key West Bars to Crawl
Key West Restaurants
Lunch Spots
Bien Caribbean-Latino Restaurant – Have to go here and get "The Press." It's a variation of a Cuban sandwich and is unbelievable. Everything they have is perfect. Definitely can't go wrong at all!
Garbo's Grill – One of the highest rated places on the island, and it's just a food truck. Delicious fish tacos and burgers. Right off Duval Street.
Coles Peace – Right near Bien. It is a local bakery and sandwich shop. Make some delicious sandwiches. Highly recommend the Cobba- Lotta or Ham and Smokey Cheese
Dinner Spots
Hogfish – The best food and biggest hole in the wall spot for dinner in Key West. It is about a 2-mile drive off the island. It will look like you are taking a cab back to a trailer park, but you have to do it. Open doors and windows at the restaurant. Everything on their menu is excellent. Hogfish is an absolute must one of the nights. I'm a huge fan of their Stuffed hogfish with crabmeat stuffing. They also do some great seafood specials every night.
Latitude's – If you want to do it up big. This will need a reservation probably a couple of days early. You take a ferry out to a restaurant on Sunset Key Island. Great dinner spot. The average meal is about $40 but delicious food.
Gas Monkey – Right on Duval street. Excellent pulled pork and burgers. It's a chain that started in Texas from the guy that runs the show Gas Monkey Garage. Only two of them in the country.
Brunch Spots
Key West Plaza Creperie – Easily my favorite brunch spot. Excellent pulled pork eggs benedict and multiple other eggs benedicts. Awesome Crepes. They have three different flavors of all you can drink mimosa's for 12 dollars. I was a huge fan of those. It doesn't look nice from the outside but is very lovely inside and small so try to get there early to avoid a wait.
Blue Heaven – Another excellent brunch spot but also the Tourist thing to do. Will be very good but also overpriced and probably will have a long wait. I think Creperie is better/cheaper and has less tourist attraction. Don't confuse with La Creperie French Café.
Dessert
Better Than Sex – Never actually been here because I'm not a big dessert person but everyone
raves about it and apparently a lot of people go just to say they have been to a restaurant called
Better than Sex.
Coffee
Cuban Coffee Queen – Absolutely must go here at one point. The coffee is phenomenal. The most chill hole in the wall coffee shop down there and the breakfast sandwiches are great as well.
Fury Cat Boat – Commotion on the ocean- All around a great time. It is a booze cruise for 2 hours. Costs about $55 for all you can drink beer and wine and some finger foods. They go out before sunset and come back right after sunset. Also has a live band playing the whole time. One of my favorite things to do down there.
Prioritized Must Do List Our Recommendations
Boathouse
The Conch Republic
Gheko
Irish Kevins/Durty Harry's/Sloppy Joe's
Captain Tony's/Willie T's/Hogs breath/Green parrot
Bien
Garbo's
Hogfish
Key West Plaza Creperie
Cuban Coffee Queen.

Key West Sights
Don't forget to see the top ten sightseeing locations, while you are in Key West.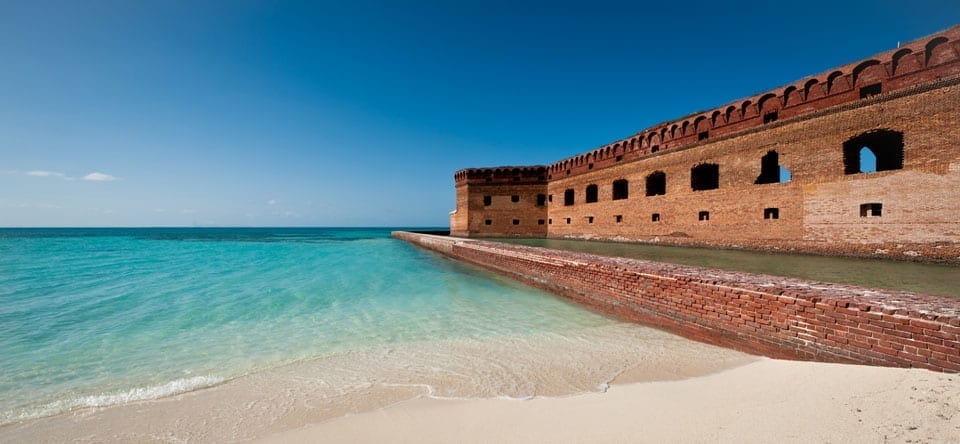 Great Hotels
Expensive – Sunset Key Cottages  They also have a Night Cruise to Cuba, Cuba curated Cruise for a day trip. You must stay at the hotel to take the cruise.
Copyright © 2018 Capetown-Rio, Inc. USA. All rights reserved. Republishing is allowed only with written permission. All photography rights on this page belong to Capetown-Rio, Inc. and the author. Do you have a question, business proposal, or speaking opportunity? Please contact me here.