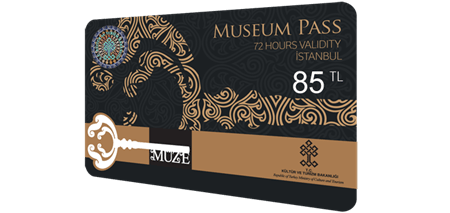 Buy Istanbul Museum Multi-day Pass
The inside scoop is the Istanbul Museum Pass gives easy access to Istanbul's museums. Buying  Istanbul Museum Multi-day Pass makes senses if you are staying for three days or more. It makes sense if you want to see the list of museums such as the  Aya Sophia.
Buy Istanbul Museum Multi-day Pass
Easy Fast Access to Museums
In Istanbul, you can buy a three or five-day Istanbul Museum Pass. The pass includes most places that you would want to see. The exception is the Basilica Cistern, which is close to this corner. The pass doesn't include Basilica Cistern.
The Museum Pass for three day costs 85 TL. The five-day pass is 115 TL. You can buy it online or directly at the venues or museums. Just don't buy it at The Mosaic Museum. Click to read why Mosaic Museum
What do you get with an Istanbul Museum Pass
Free entry to
Chora Museum (closed on Wednesday)
Hagia Sophia (closed on Monday)
Topkapi Palace (closed on Tuesday)
Archeological Museum
Mosaic Museum
Museum of Turkish and Islamic Arts
Galata Mevlevi House Museum
Yildiz Palace Museum
Museum of the History of Science and Technology in Islam
Hagia Irene Museum
Rumeli Hisar Museum
Istanbul Fethiye Museum
Standard Entrance Fees
Here's a short overview of the regular entry fees of these sightseeing spots:
Chora Museum: 15 TL
Hagia Sophia: 30 TL
Topkapi Palace: 30 TL
Archeological Museum: 15 TL
Mosaic Museum: 10 TL
Museum of Turkish and Islamic Arts: 10 TL
Galata Mevlevi House Museum: 10 TL
Yildiz Palace Museum: 10 TL
Museum of the History of Science and Technology in Islam: 10 TL
Hagia Irene Museum: 20 TL
Rumeli Hisar Museum: 5 TL
Istanbul Fethiye Museum: 5 TL
Total: 170 TL (excluding tours, food and gifts)
Pass Advantage: You get a faster line for your entrance to the museums.
Best Places to see:
Hagia Sophia or Aya Sophia – spelled a lot of different ways. Hagia Sophia is one of the most visited museums and most prominent monuments in the world regarding art and the history of architecture.
Topkapi Palace – The Topkapııı Palace or the Seraglio is a large palace in Istanbul, Turkey. That was one of the major residences of the Ottoman Sultans for almost 400 years of their 624-year reign.
The Chora Church – worth the trip through Fatih district to see local life and a beautiful museum.
The worse place not worth the entrance fee
The Mosaic Museum is called Great Palace Mosaic Museum, Istanbul, Turkey it's not worth the entry fee.
To decide if the pass is worth it for you, determine how many places you want to see, look at the cost for a single entrance. If the pass is cheaper than the single entry, buy it. More than likely, you won't be able to see any one place twice.