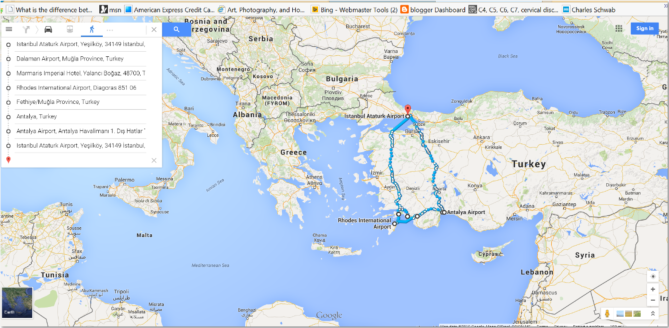 Antalya Southern Turkey
Antalya Southern Turkey is an amazing place with relaxing beachy things to do, so why didn't I go? My reason is kind of lame in hindsight, I didn't go because I couldn't figure out the bus system in Southern Turkey.
Antalya Southern Turkey
My hotel wasn't helpful so I stayed longer in Fetheyi. Great choice but still regret not getting to Antalya. Usually,  the hotel is really helpful so I was pretty surprised. It might be as you get further into eastern Turkey the culture might change. Maybe this is because it's less western and the hotels' approach to the guest is more traditionally Turkish.
Southern Turkey is My Favorite Location
It was going to cost me a lot of Time
I didn't feel comfortable with the time it might take. Not going to Antalya, Turkey is a regret. I'd love to get there and your thoughts on what works are wanted, I'll try it again. Don't go further east and beyond Alana. Be careful and not too adventurous.
Flying to Southern Turkey My Suggestions
One way to go there is to fly directly from Istanbul.
The flights are cheap, it saves you time also.
To go from Fethiye it takes a driver or  bus/public transportation.
Buy your tickets in Turkey its cheaper then buy them in the US.
(you'll save on taxes)
Copyright © 2015 Capetown-Rio Inc. USA. All rights reserved. Republishing is allowed only with written permission. Do you have a question, business proposal, or speaking opportunity? Please contact me here.