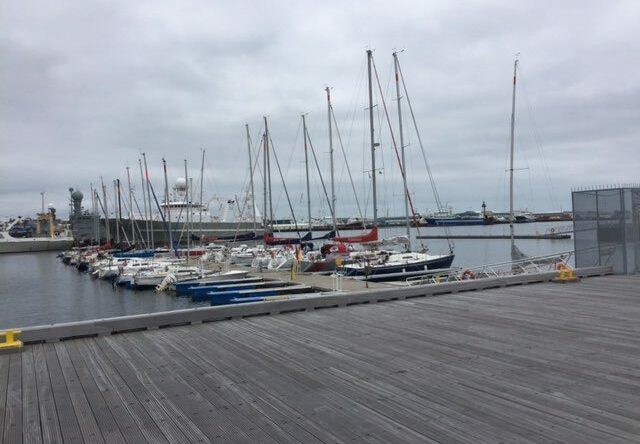 Iceland Solo Travel Itinerary: Frugal Budget
Iceland Solo Travel Itinerary: Without Using A Travel Agent or Tour Company
You will lose a day when you fly to Iceland from the USA.
Frugal Budget Travel
First day: Depart Seattle, Arrive Reykjavik 11:00 p.m. local time.
Second day: Breakfast in the morning at a beautiful cafe. Self-guided walk around the city center and core for orientation. Relax, sloughing off any jet lag.
Third day: Freshwater fly fishing trip on River Holaa All day.
Fourth day: Golden Circle Tour: All day.
Firth day: Depart Reykjavik for the Blue Lagoon.
Blue Lagoon for three hours and then transfer to the airport for a 5:30 p.m. departure via "Saga Class," a seven hours-filled extravaganza of movies, cat naps, meals, red wine, and snacks. Arrive back at SEATAC at 5:30 p.m. hour local time. Amazing! I depart at the same time due to the time difference between Iceland and Seattle.
Day 6: Always ready for my next trip, so I will finish planning for my Panama trip in July, and start plans for the journey in August. Bet you can't guess where I am going after Panama?
Travel Tip: I'm relying on the front desk to give me the best tips to spend the morning and afternoon. Additional "fill in" excursions as needed. Saltwater fishing trip scheduled for 1700 hours.
I used TRIP ADVISOR as a guide in planning this trip
"""""""
Do It Your Way! All About the Basics
Basics Travel TIPS: Non-stop service from Seattle to Reykjavik via Icelandair.
The Flight time is a little over 7 hours. Reykjavik is in the Western European time zone.
If booking Saga Class, you'll arrive refreshed after booking "Saga Class."
Tip: Book your travel economy class both ways.
About ten days before departure, this airline will send you an offer to bid on upgraded seats. Apparently, this carrier must reserve a batch of tickets in all classes for this purpose–I've never heard of this.
Saga Class: Try "Saga Class" coming back–I won the auction! (At this time sale is still active, I will not know until 72 hours before departure, but I know I won!
My Saga Class seat gave me a big leather seat, endless food, and drink and a party atmosphere for only a few hundred dollars, probably far less than what I would have paid had I initially booked the "Saga Class" seats. Fun times? Yes.
Transport From the Airport

Currency:
Airport to Hotel via FLYBUS Transfers from Reykjavik (KEF) airport to downtown Reykjavik.
Most famous is FlyBus http://www.re.is/FlyBus You can buy your tickets upon arrival at the airport. Transfers to a significant number of hotels in Reykjavik cost $28USD. Buses depart from the main terminal and are timed to leave upon arrival of all flights. The short trip into town takes about 45 minutes, and they stop at most of the major hotels and hostels. All the buses have wifi service so that you can place those calls and e-mails to those expecting your safe arrival.
Travel TIP: Iceland is the most wired nation in the world–the entire island has cell service, and there are more cell devices here per GDP than anywhere else in the world.
Hotel and Accommodations
Accommodations: The usual hotels in the downtown core: Hilton, Radisson, Holiday Inn. I chose the REYKJAVIK DOWNTOWN HOSTEL as my home away from home. The hotel is near the lively harbor area in the heart of downtown Reykjavik. However, the hotel located on a quiet residential street was excellent quality for the price.
This hostel won the best hostel of the year award in 2015. The hotel is clean, modern and adequate. It attracts more than just the typical back backer crowd. The hotel staff is dynamite–they will help you with add-on excursions to fill gaps in your itinerary if you need to do so.
My accommodations there in June (shoulder season) ended up being $40USD/night.
Travel TIP: Book at least a month ahead, as it will be sold out by the beginning of June. It's a great option if you do not want to spend your money on luxury hotel digs
Basics
Communications: You can buy a SIM card upon arrival. I chose to use Google Voice (GV). I preloaded ten dollars into my account for calls back home for only 2 cents a minute. You can also place local WiFi calls with GV for free. SIM cards can be expensive. If you don't use up the balance, it's lost forever (unless you return). You might lose the SIM card in the interim, too.
Weather: First week of June: Highs: 50s Lows: 40s. December – really cold bring my jacket that I wore to the North Pole.
What to Pack: Bring warm clothing, as the weather can turn here quick.
Fishing: Lots of it in Iceland. I chose a saltwater fishing trip (about 2.5 hours) which leaves the Old Harbor. The harbor is a short walk from the hostel. SEA Fishing Tour Most of the fish are cod–plenty of them. They say everyone catches dozens of fish. We BBQ'd the fish on the boat. I was stuffed and eat my fill of cod!
Best Sights to See
Golden Circle Classic Day Trip
Halaa – Lake Laugarvatn – Arctic Char & Brown Trout Fishing
This fishery is about an hour east of Reykjavik and yields excellent brown trout and Arctic Char. I paid about USD 635 to a private guide for a trip that includes hotel pickup/drop off, transportation, equipment (waders, fly fishing rod) sandwiches, drinks and enough time to spend six hours on the river fishing.
There are plenty of fishing guides in the area you can call to book a day on a lake, river or the ocean.
And there is more. Kate is going to Iceland for her birthday – she will see other things – so you will get two soon. Stay tuned