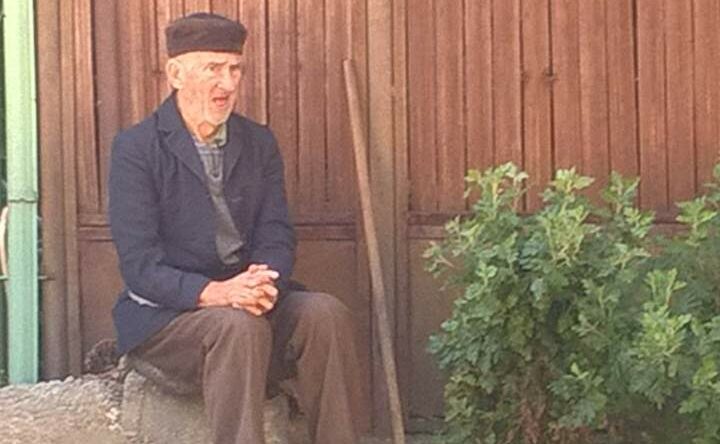 Feature
Hungry in Romania While Sightseeing
By
|
Hunger is a terrible thing. We got so Hungry in Romania While Sightseeing! It was overwhelming how hungry we were. We were so hungry we couldn't think about anything but food. When I need food, nothing can stop me from getting food. There are two things about me that I don't like. One of them is this.
When I am tired or hungry, I am very grumpy!
Secondly, when I am tired, I am very grumpy!
Hungry in Romania While Sightseeing
Hungry in Romania While Sightseeing
Nicolae took me to his favorite place. The place was almost empty. I thought we were eating late, but we were probably eating too early.
Then we waited and waited and waited, and finally, our food arrived.
We were so hungry our stomach growled! We ordered way too much.
Some of our dishes were completely untouched. I hate wasting food. Nicolae hated being wasteful too. He told me that Romanians think that if the portions aren't large then, the restaurant isn't a good value. This restaurant had huge portions so it must be an excellent restaurant. The food was delicious the criteria I use.
We chatted about what to do with the massive amount of leftovers. Nicolae didn't want them, but he agreed that it was a big waste to throw the food out.
Next, we boxed up the leftovers. Nicolae said that the elderly had a hard time making it in Romania. He knew some men at the monastery who could use the food. We had a destination for the leftovers! Off we went. We found the people to donate our food to on the same street as the Monastery, how convenient. It's a mixed neighborhood. All ages, types of families and with different kinds of needs.
My guide delivered our boxed meal.
I'm glad we put our leftovers to good use.
The seniors in Romania need the help because there is a social services gap.
The need for food by the elderly is constant, so maybe when you are traveling donate your leftovers.
Travel tip: remember in Romania the food comes in large portions. You are going to have loads of food so share – somehow share because you will never be able to eat it all.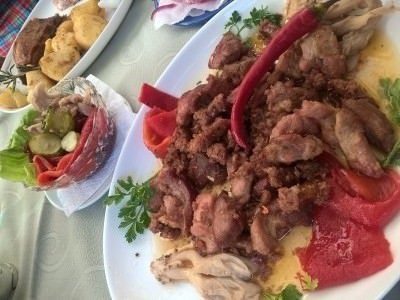 More places to see