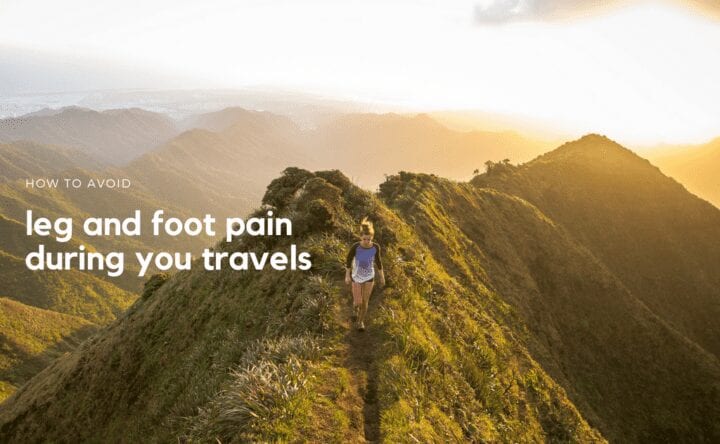 General Travel Advice
How to Avoid Leg and Foot Pain During Your Travels
By
|
If you're an active traveler whose idea of a perfect vacation involves urban exploration and a lot of hiking and trekking, then chances are you've met the unpleasant leg and foot pain after a long day of walking. Everyone wants to avoid leg and foot pain when traveling.  Sometimes, your feet and legs can feel so sore and tired that you're not sure whether you will be in top shape for your next day's adventure. However, we've collected a few tips that can help you avoid leg and foot pain and will get you back on your feet.
Be Well-prepared to Avoid Leg and Foot Pain
An active vacation can often be very physically demanding, so it makes a lot of sense to come prepared. Exercise your legs and foot by taking a few long walks before your trip with a few days in-between your hikes to recover. As you notice yourself getting fitter, you can start doing walking sessions every day. This will build stamina and strengthen leg muscles before your real adventure. Depending on the intensity of your nature hike or urban exploration, you want to be able to walk 4 to 6 hours without stopping before you leave!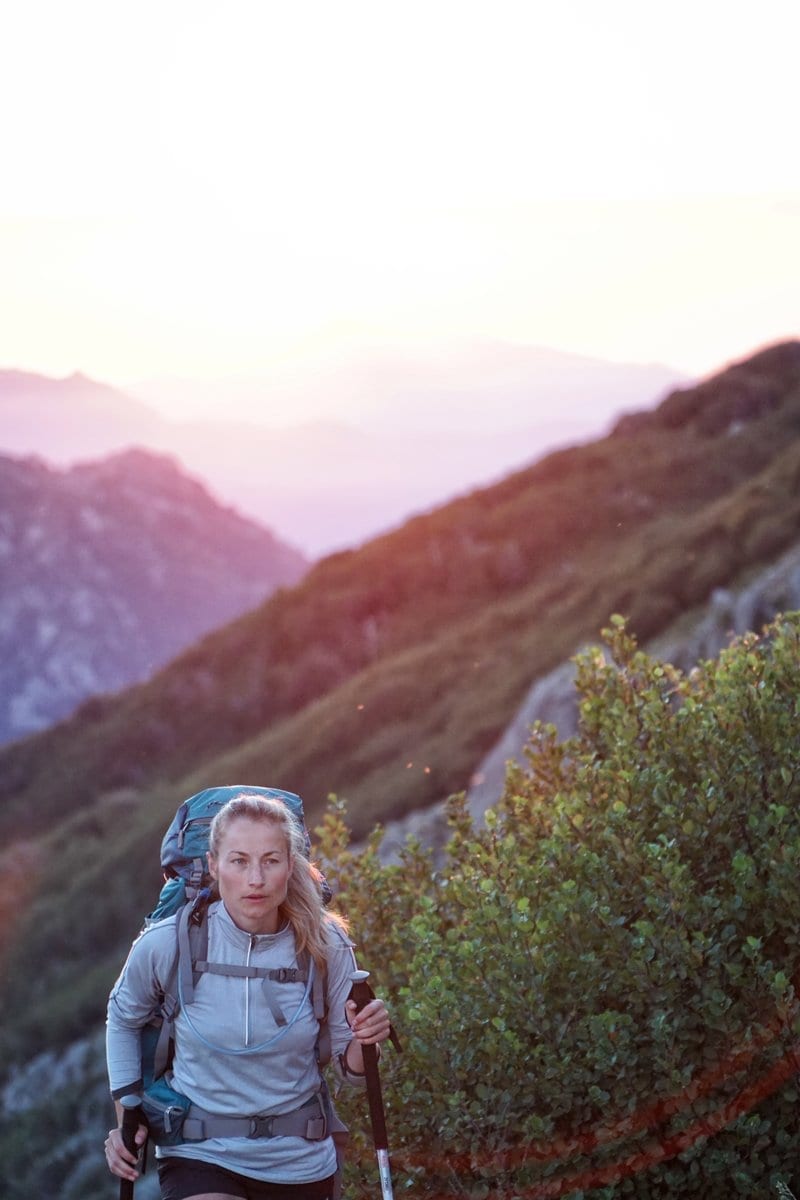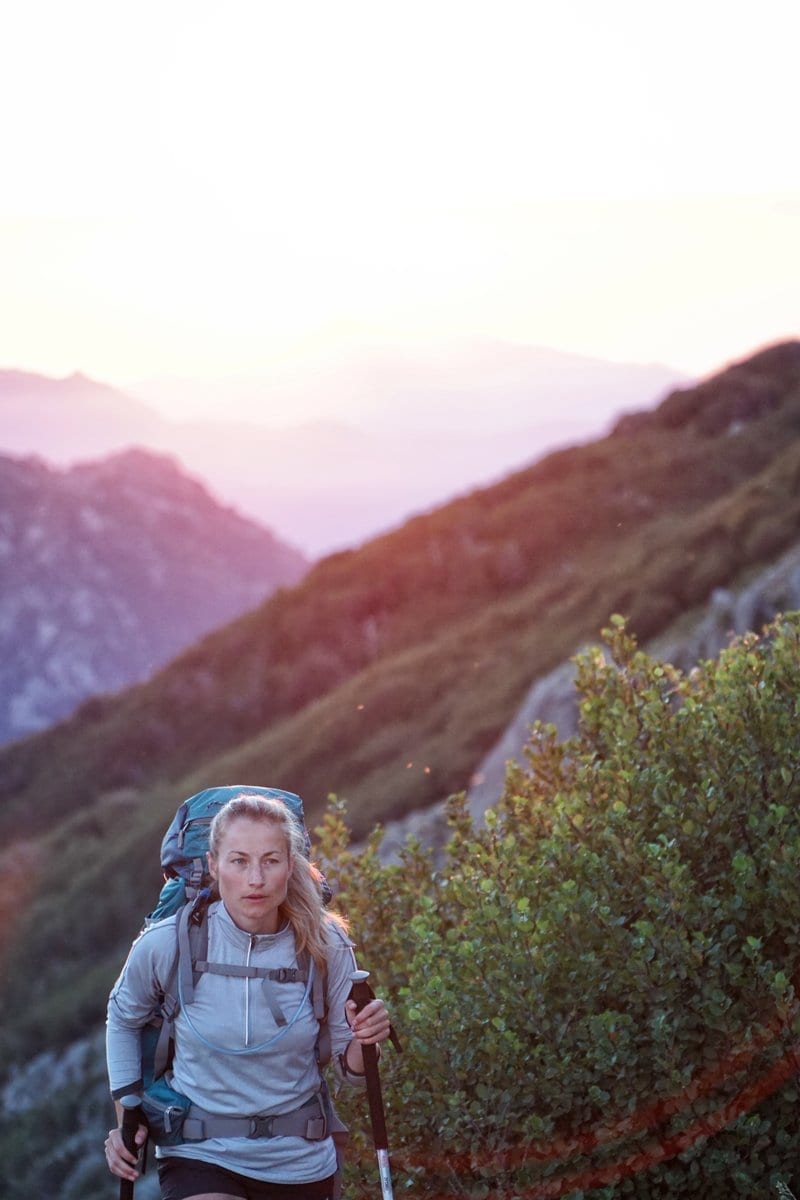 Fix your step
In order to avoid leg and foot pain, you have to think about your steps. You might think: Wait, I know how to walk, I've been doing it since I was a toddler! However, you'd be surprised how many people don't correctly walk which causes them to get tired quickly and experience feet and leg pain. The best way to walk is to allow your heel to touch the ground first and then roll the step onto the toes which will naturally propel you to take the next step. This technique will not only give you less pain and better speed but also prevent the risk of shin splints and tendon injuries!
Choose your shoes wisely
Another way you can prevent foot and leg pain is to get some proper footwear. To avoid leg and foot pain choose comfy walking shoes and sneakers. They will always be your best choice. Make sure your heel is snug but not pinched too hard and look for shoes that have a bit more space in the toe box. If you can wiggle and bend your toes freely, that's a good sign. Quality, shock-absorbing soles and insoles can also allow you to travel pain-free! Of course, try to avoid high heels and flip-flops. Stilettos have a terrible impact on your knees, tendons, and heels while flip-flops offer no support and protection.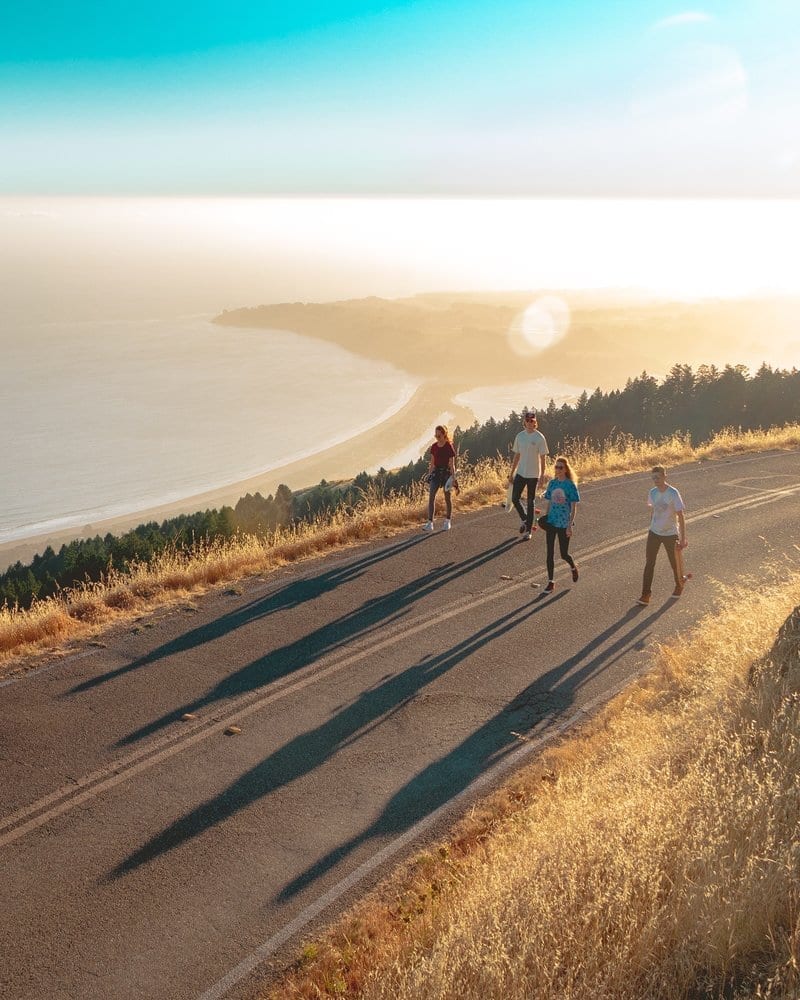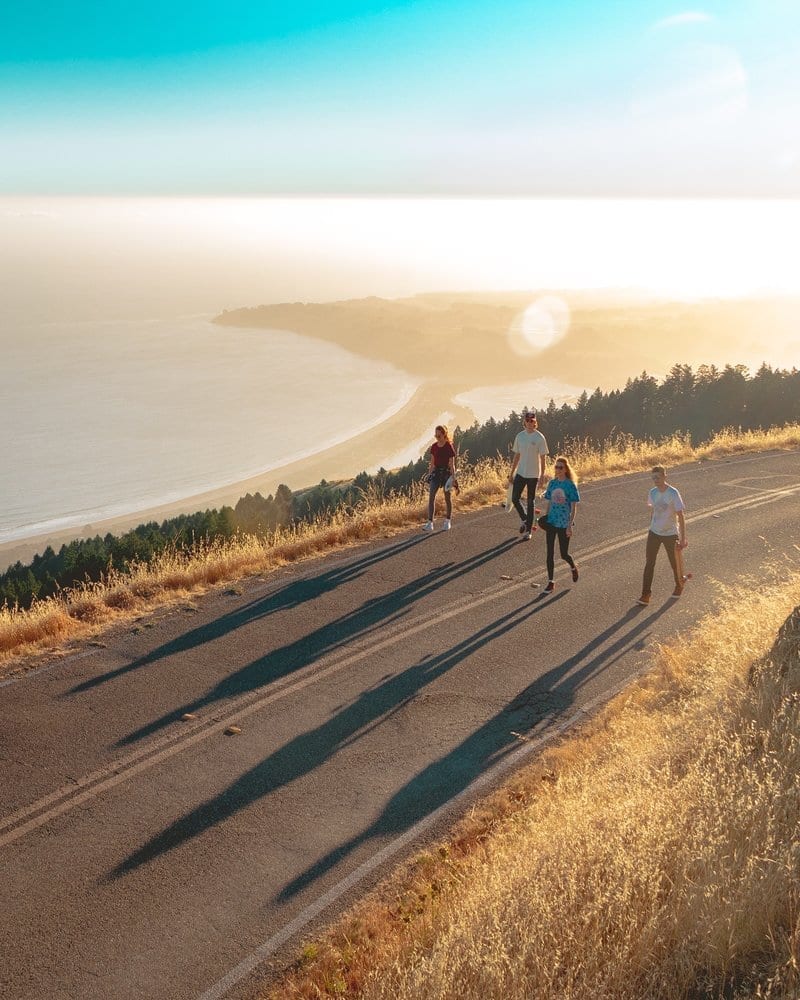 Comfy clothes are your best friend
A new trend among hikers, explorers, and all other fitness people is compression clothing. However, you don't have to be a pro athlete or an experienced hiker to reap the benefits of such products! Today, there are great compression socks for men and women too that boost the blood circulation in your feet and keep them rested and pain-free throughout your travels. Some models also wick moisture and have a light padding to increase comfort!
Avoid standing still for long periods of time
If you can, keep moving at all times. Standing still might seem like resting, but it actually forces the same few muscles to stay tense for an extended period. On the other hand, walking engages more muscles, which distributes the fatigue, thus reducing pain. Also, when you walk, you put pressure on one foot at a time, which allows your other foot to take a short break and rest!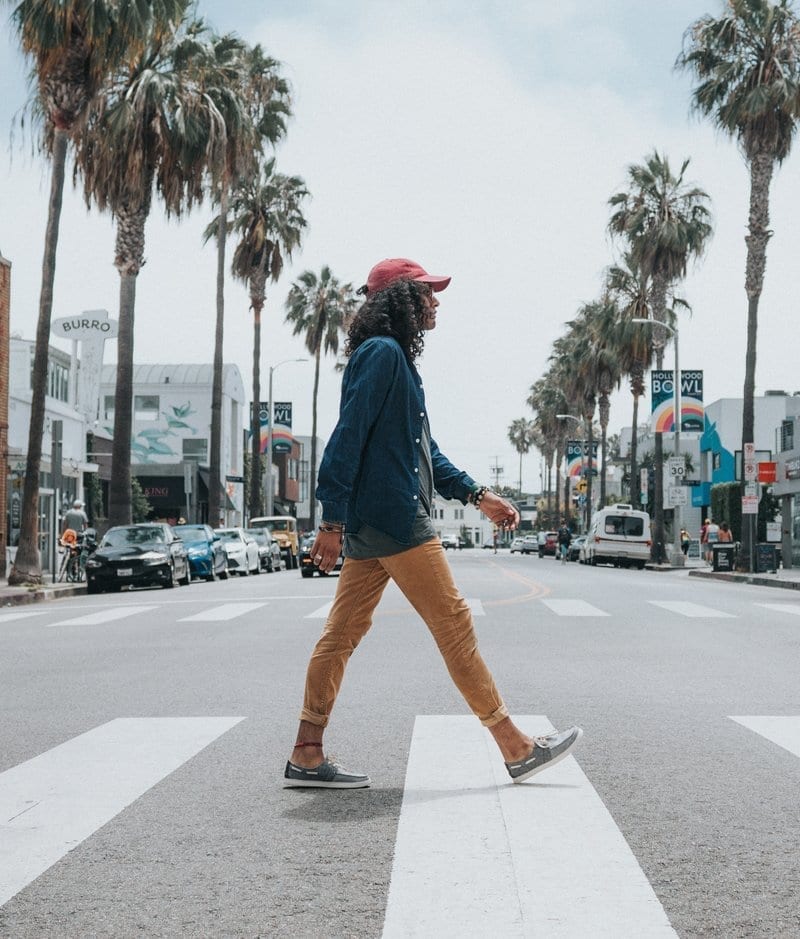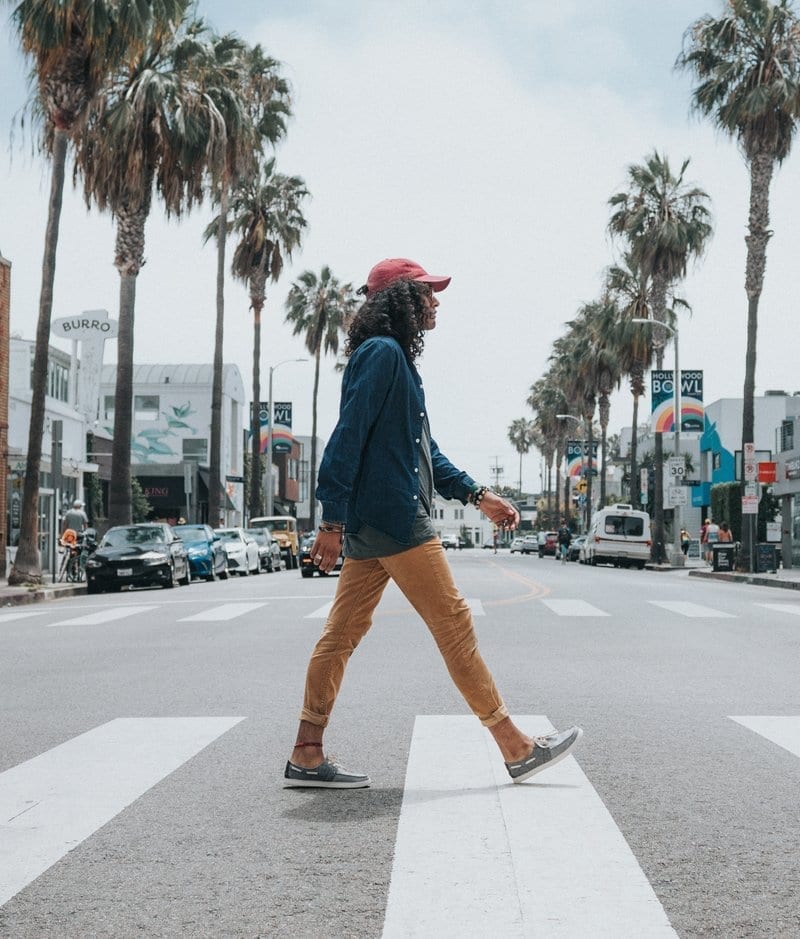 Do short stretches every 2 hours
Stretch your leg muscles before you start your hike and perform short stretches every 2 hours. Start from the tip of your toes and work it up to your calves and thighs.
These tips will definitely give your feet and legs a head-start and allow you to hike, trek and explore your destination without any annoying pain!
Always remember, if leg and foot pain persists please visit your doctor. Pain is a warning that should not be ignored. Stay safe by always checking with your doctor.
Check out Kate's travel store to buy what she wears when traveling to avoid leg.
If you want to learn more about how to pack for medical emergencies read:
Copyright © 2023 Capetown-Rio, Inc. USA. All rights reserved. Republishing is allowed only with written permission. All photography rights on this page belong to Capetown-Rio, Inc. and the author. Do you have a question, business proposal, or speaking opportunity? Please contact me here.