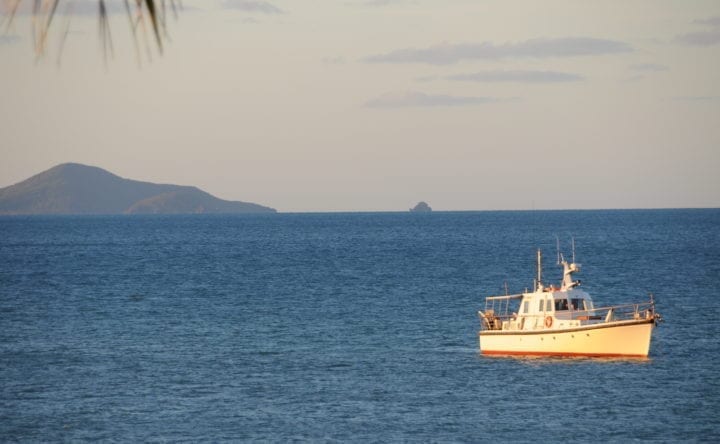 Australia
Day Trip to Daydream Island
By
|
What a day for a trip to Daydream Island, Whitsunday Islands, Queensland! Any clouds in the sky were welcomed and beautiful. The weather was once again spectacular. October – November is the perfect time to see this area of the world. Remember to check and make sure the coral isn't spawning, before you book your Australian vacation. Coral spawning is a very stinky experience and the wrong time of year of the year to visit.
Daydream Island, Whitsunday Islands
Looking out the window there were beautiful boats in the morning light. Today, we would spend the day sitting on the beach, doing absolutely nothing, and watching the sea as the tide came in and broke against the beach. Even when we were doing nothing, there are lots of fish and birds to entertain us.
Daydream Island is one of seven islands of the Molle Group, a sub-group of the Whitsunday Islands in Queensland, Australia. The island is small, only about 1 km in length and 400 m at the widest point.
Early Start
The early morning walk to the marina, was especially beautiful, with sounds I didn't recognize. As I looked through my camera lens peering and spying into the trees, I saw something move. Wow, all of a sudden, I realized there were a lot of birds hiding in the trees. I had never seen this before, they were camouflaged. The beautiful Queensland birds were showing off, they were a chorus line marking our route to the port.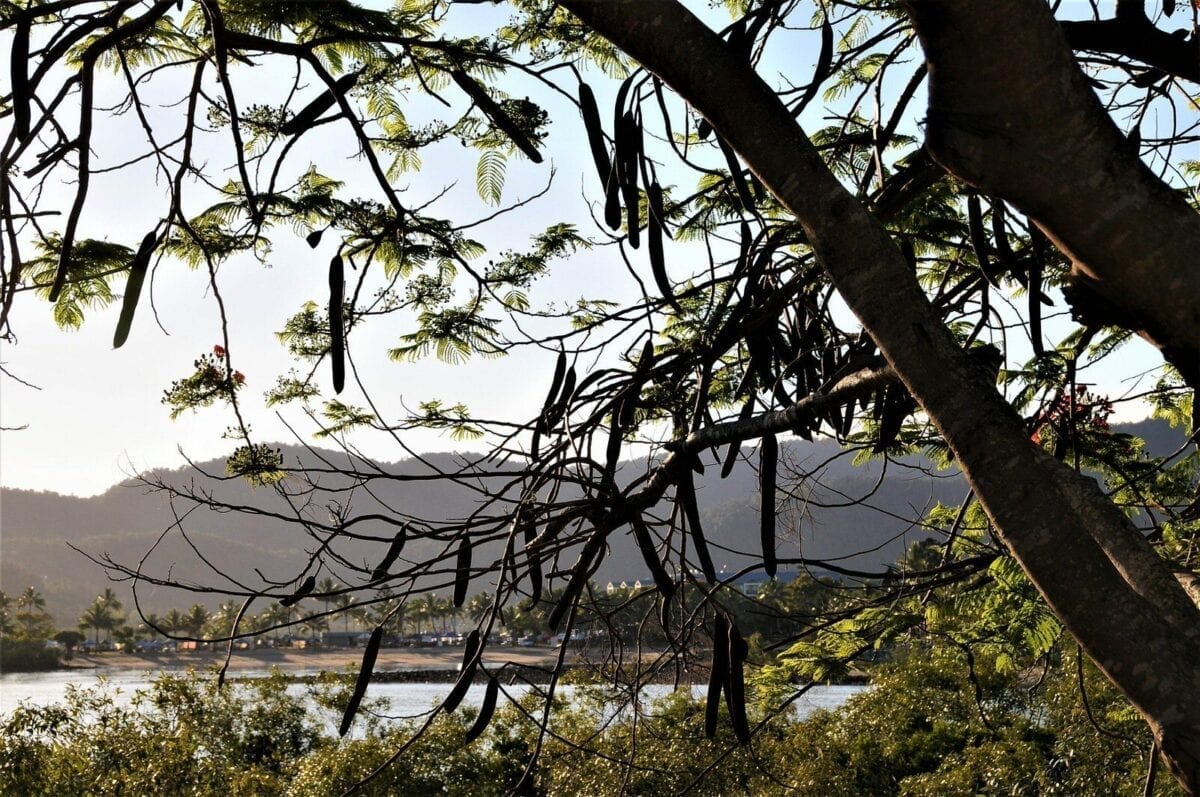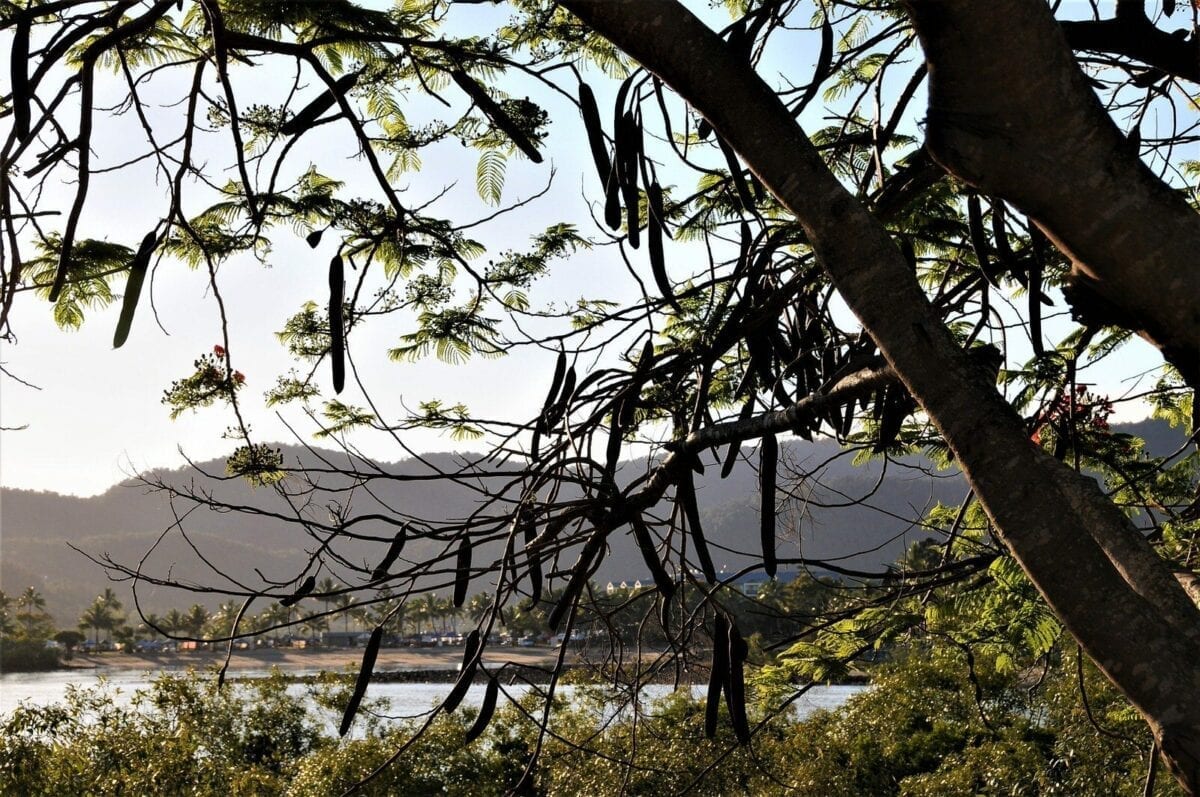 Birds of Queensland, Australia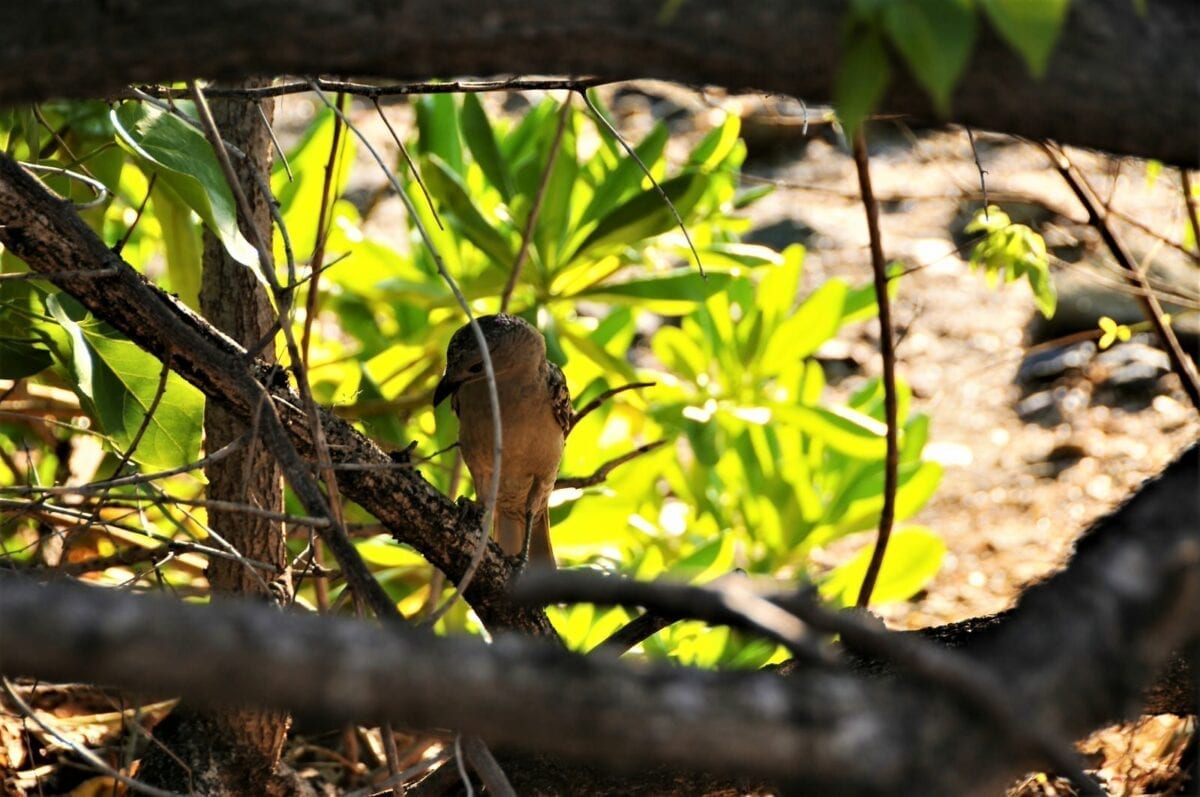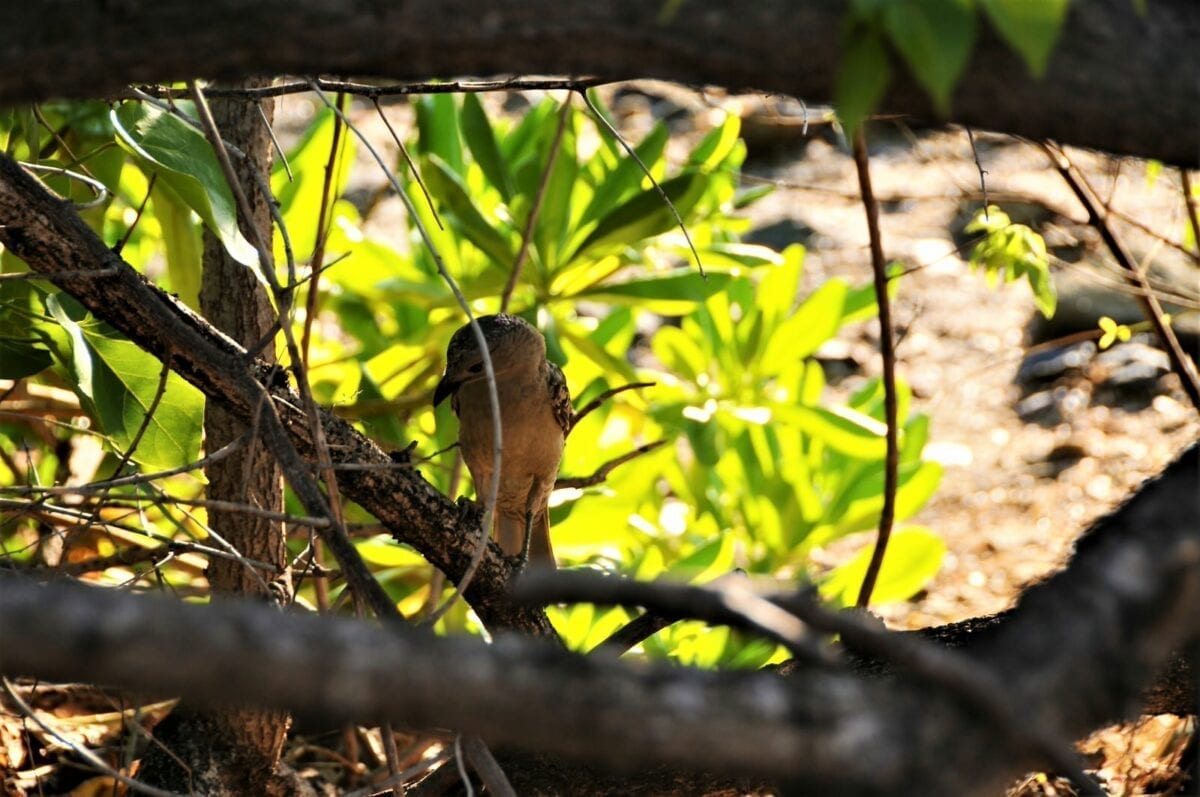 Then I spotted a bird that was beautiful, who seemed to be hiding in plain sight. As if, by not looking at me I wouldnt see it.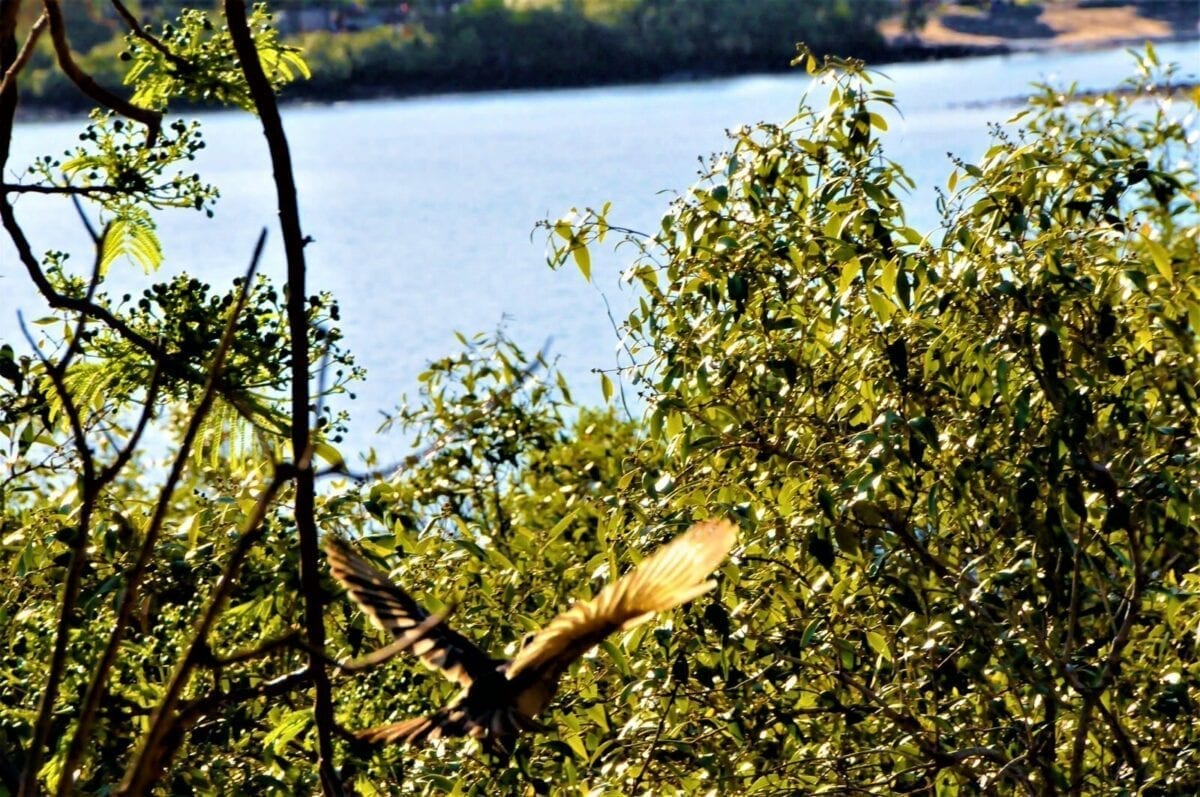 Looking again, pausing for a second, I spotted this gorgeous bird taking off in mid-flight. I was amazed by Australia's beautiful wildlife.
In Australia, everyday things are spectacular, everything is beautiful in a big way! I love Australia. And at that moment, I knew, someday, I would be back.
Then I spotted a bird presenting its power and strength as it squawked at me. The sights here demand recognition and attention because they are so unique.
We continued our walk to the marina. Our Day Trip to Daydream Island, Whitsunday Islands, Queensland took us back the pier where we had departed just the day before. We left from Port of Airlie Marina on another rather large boat, heading to Day Dream Island and several other smaller islands.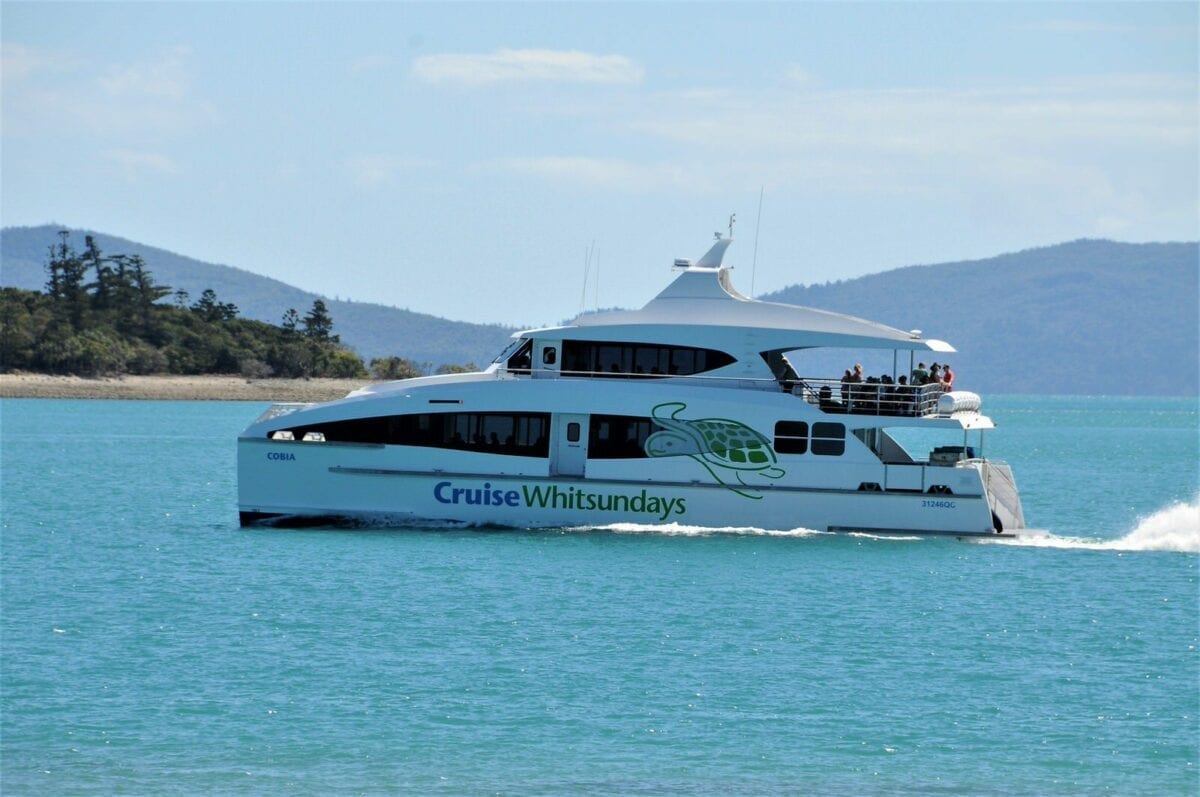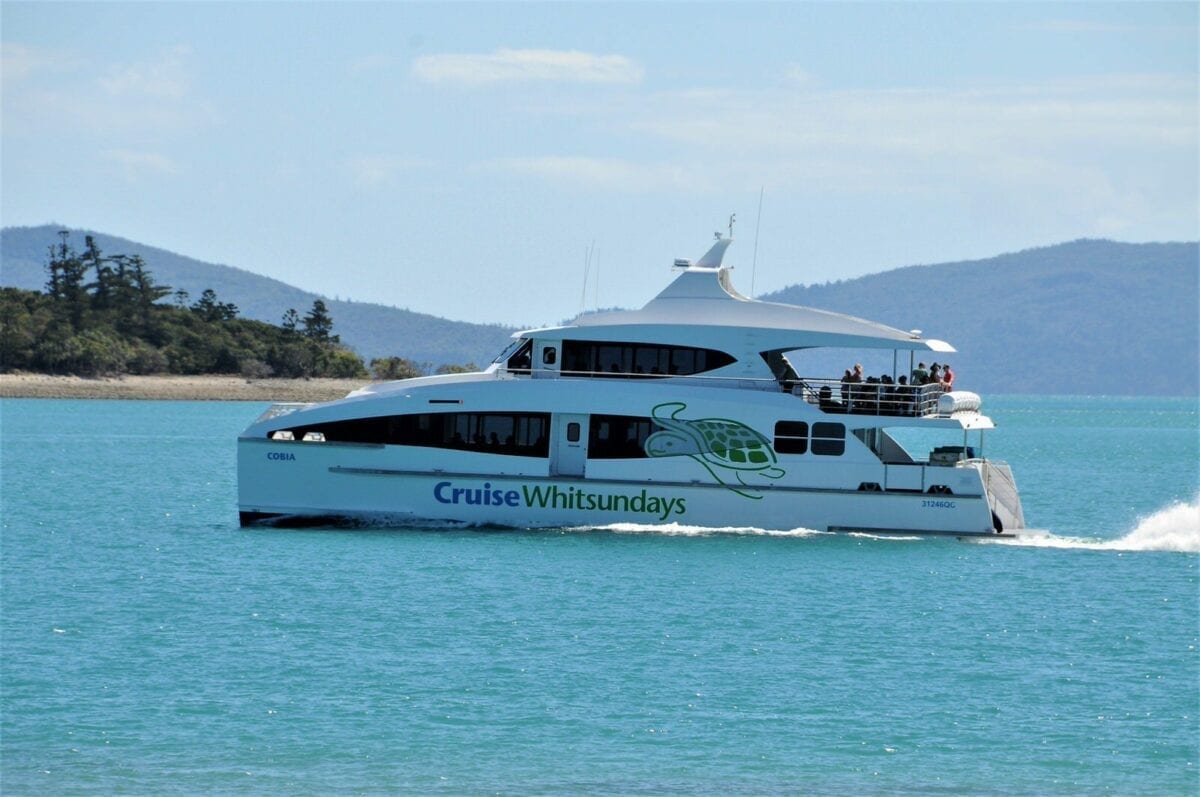 Arrival
To my surprise, this is a family fun place with little pools of fish and lots of things to entertain children. It's a place to sit and watch the day go by. Before we parked our bodies on the beach, we entertained ourselves by visiting the wildlife and fish pools.
Rest Time on Mermaid Beach
I have to admit – this isn't a bad way to spend the day, there is a lot of positives to doing as little as possible in a day. Looking at the view relaxed me even more than I already was. We took a small walk or two, but, not enough to call it a hike or work up a sweat. Looking at the water, this eclectic place, called Mermaid Beach, seemed artificial, and contrived but, it didn't matter, the day felt wonderful.
If a busy day of shopping is your thing, the beach is close a shopping center. Yet the shopping is far enough away that it doesn't intrude on the beaches privacy. It's close enough to the 'rich and famous homes' if you want to see them, yet still feels secluded.
At Mermaid Beach, on Daydream Island, to me, it feels like an old-fashioned amusement park, without the rides. There are a bunch of strange diverse restaurants. This odd combination of the secluded wealth homes and days gone by, old fashion entertainment, makes the area feel completely laid- back, and unique.
Slow Travel
We found a good place to park our bodies on the beach and just hung out. Two lounge chairs a table between us and an umbrella covering us kept us safely out of the sun. I did absolutely nothing. Now, this is slow travel. This is a beach vacation travel at its finest. I didn't sit in the sun, didn't work on my tan because it's just too hot. It was the perfect day to vegetate, and starring at the water. I knew this was heaven on earth in a quirky little place. Perhaps, there are more beautiful places in Australia, or in the Whitsunday Islands, but, for today, this is the perfect place.
At the end of the day, we went back to Arlie beach and our hotel. We took a dip in the pool, had a good meal and after a few more days, we headed north to our next stop. You can take day trips to any of the Islands, and it will be fun. If hiking and adventure are what you are looking for, it's here. Look into the trail system in the Whitsunday Islands and Whitsunday Recreation.
For us, it was Goodbye Daydream Island! Goodbye Whitsunday Islands, and Good Night Moon.
On to Mission Beach Australia.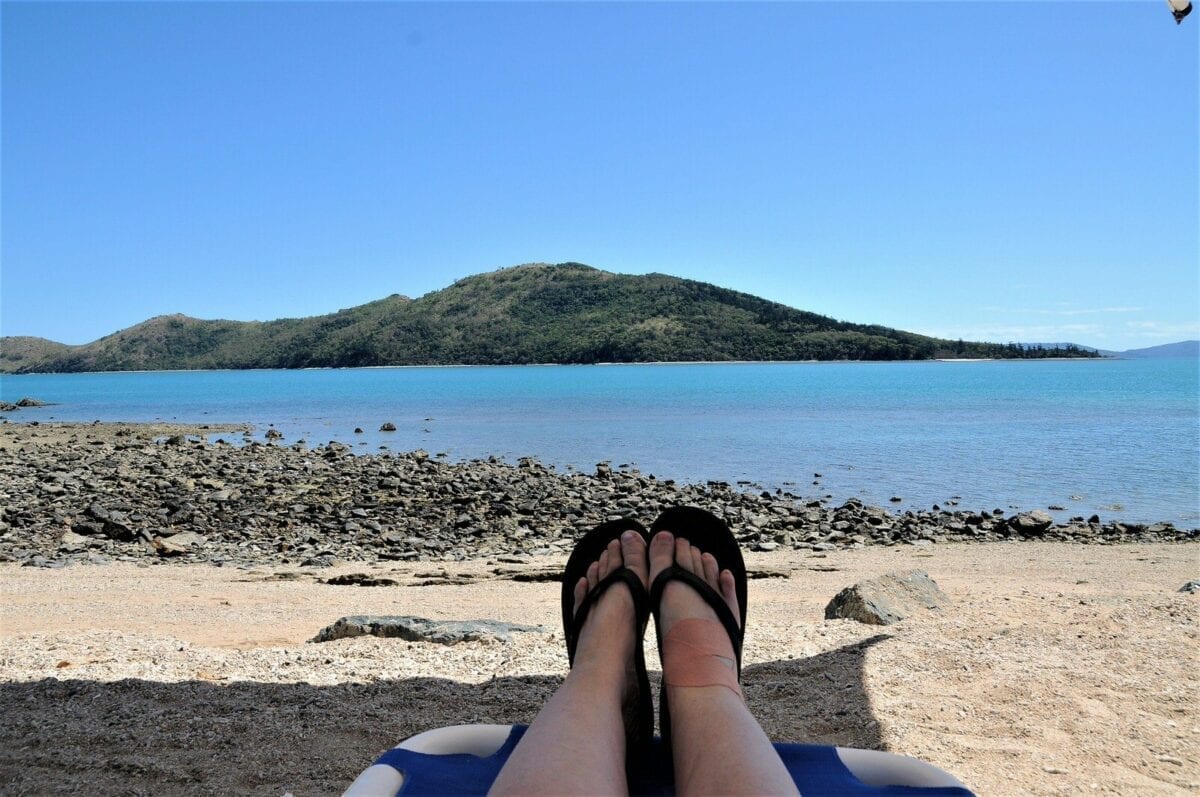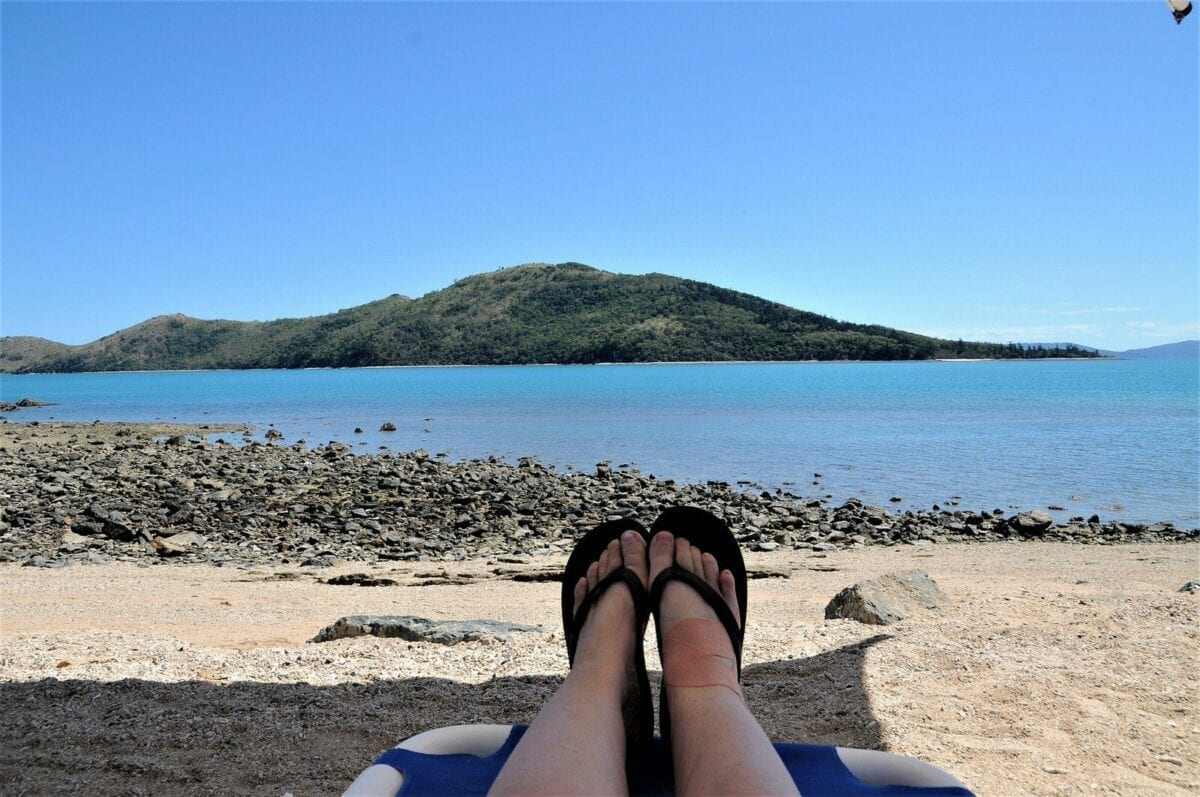 Farwell to Daydream Island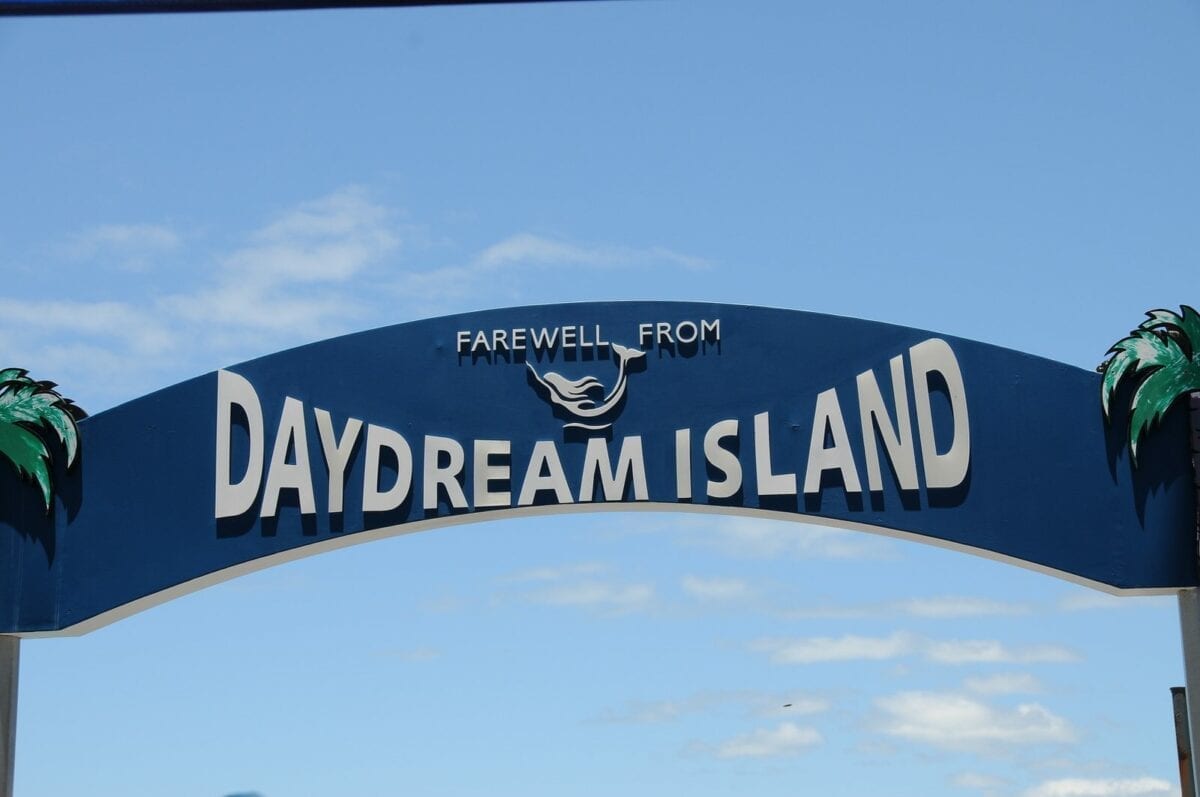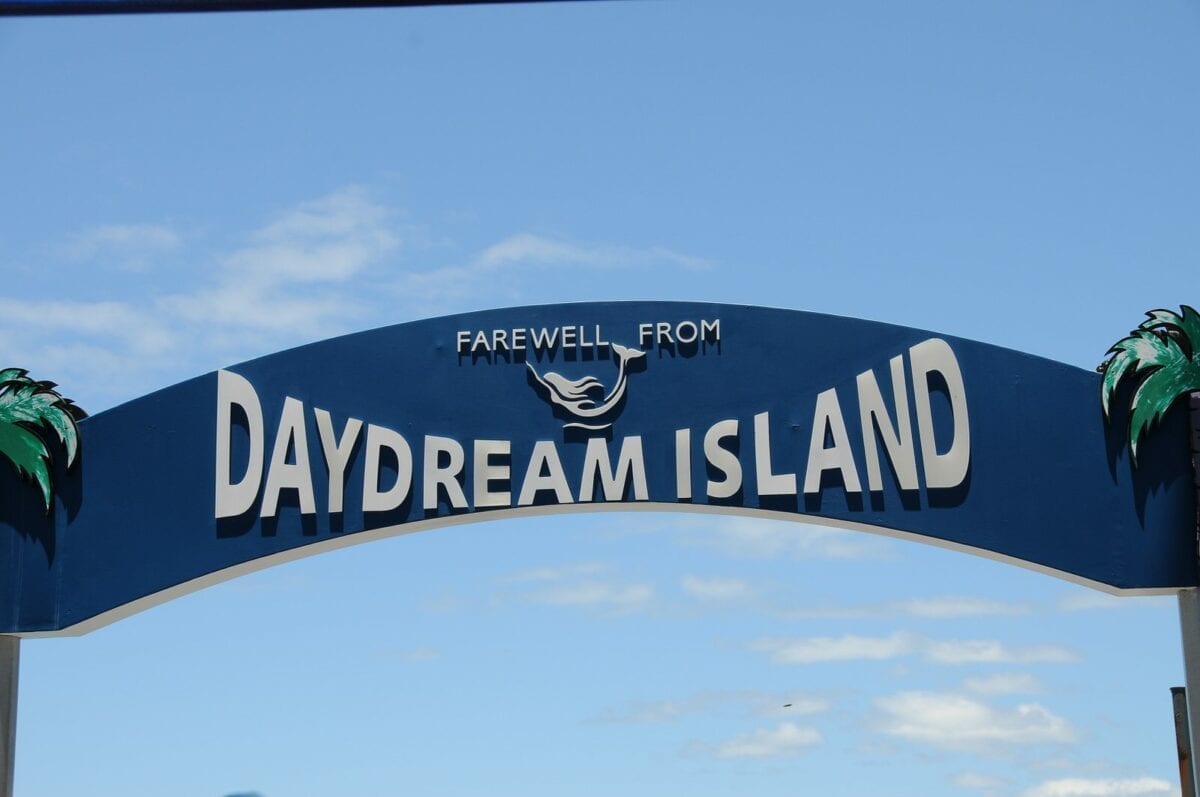 The water views are amazing anywhere in the Whitsunday Islands. If you love the Pacific Ocean like I do, you might try one of these Pacific Island secrets.
Copyright © 2023 Capetown-Rio, Inc. USA. All rights reserved. Republishing is allowed only with written permission. All photography rights on this page belong to Capetown-Rio, Inc. and the author. Do you have a question, business proposal, or speaking opportunity? Please contact me here.