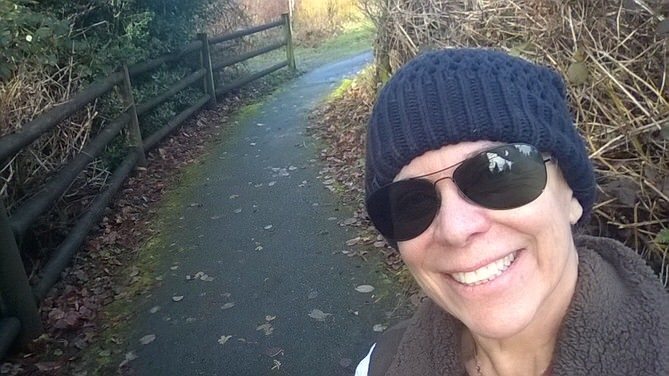 Best Female Travel Hats
First, my most important recommendation is always to wear sunscreen and always cover up. I have a lot of Best Female Travel Hats photos and stories. Here are a few of them. I love – love – love hats. My skin is sensitive. The older I get, the more delicate and easily I sunburn. Sunburn gets everyone. Hats and scarves are a great way to protect against sunburn. Travel hats, covers, and scarves are needed to enter sacred places.
Best Female Travel Hats, Covers, and Scarves
I being a squish-able sun hat. One thing to think about is that a hat is a cheap purchase and great souvenir. Buy hats while you are traveling. You purchase is stylish and the perfect addition to your trip based on the location.
Here is my list of my best female travel hats, covers, and scarves.
I always carry a white scarf that can cover my shoulders, neck, and head. It's usually a rather large scarf. I don't like wearing or being told to wear an outfit given to me by the religious site. If you can't cover some religious sites will force you to wear their costume unless you have a large scarf, your arms and knees are covered. It's creepy to me that that lots of other people have worn the "appropriate dress outfits".
Wearing Tourist Site Clothing
Totally scary to me, I would rather not see the site. But then again, sometimes scared places full cover is required. In Hebron, Palestine I wore the required cover.
My main point is always bring a scarf and a hat.
White Scarf
Posted a photo below of my favorite white scarf my go to cover. I wear a long skirt and long sleeve shirt when I am sightseeing. Here I am wearing the same scarf and outfit at The Dome of the Rock and the Temple Mount.
Here is how I used it in Bethlehem at the Church of the Nativity.
The captions for the photos are below the pictures.
Best Female Travel Hats for Australia
When traveling near the equator, like in Australia – I wore a straw hat because it was so hot!
Australia – in November I love my cowboy.
Best Female Travel Hats
Turkey – a Stylish cotton hat worn by my friend Filiz.
Best Female Travel Hats for the USA
Beanies

San Francisco, California, I wore a cap during the August summer.
Seattle, Washington, USA is a lot like San Francisco wear a beanie cap. By the way, the photo taken in January, the temperature was around 50 degrees. The weather is always temperate in San Fran.
Best Female Travel Hats for Tropical Areas
Straw hats

Israel – my hat for the luscious beaches of Tel Aviv was a stylish beach hat.
Costa Rica – everyone has their favorite hat. Wear what makes you comfortable. It's important to happy. Go ahead wear it.
My friends in Costa Rica selected straw hats and baseball caps. I wore my African safari hat.
Australia straw hat
My latest hat recommendation is packable, light weight, large shade brim, and versatile.
Straw Hat- Australia
Best Female Travel Hats for Windy Locations
Baseball hats

Italy – at the America's Cup, I wore a baseball cap on the water doing my work and on shore because my hair was a mess.
USA – I have to include my Seahawk fan hat that I wear every game day and spirit Fridays in Seattle.
Don't do this –
No Hat and Sun Screen

USA – My one exception for wearing a hat is wearing when I'm skiing. I don't like wearing a hat when I am skiing if I can avoid a cap.
Jordon – Sunscreen at Wadi Rum Jordan a UNESCO site is something that looks like face paint. I had put on my number SPF #70 sunscreen before I left the hotel. So under the organic, natural face paint that they use is a foundation of SPF #70. My hat was off because we were in the car under a canopy.

Sunscreen
My sunscreen, I swear by these brands. Aveeno SPF #30 and Neutrogena SPF #70 Love them!
A year later, I was taken to the Blue Mosque unexpectedly. The man at the entrance tossed me this blue scarf and told me to wear it. We stood in line for 30 minutes. I used the blue borrowed scarf, my friend Gurhan snap the photo because he knew I hated it.
Bring A Scarf – To entering Shrines, Sanctuaries, and Sacred Places
A year later, at the same mosque, the Blue Mosque, things were more conservative than the year before. Wear a full garment is needed to enter. rather than wear it, I left. I dressed appropriately, and I didn't wish to wear someone else's clothing.
Unfortunately, I didn't go in for a visit. Those are the types of choices you may have to make while traveling.