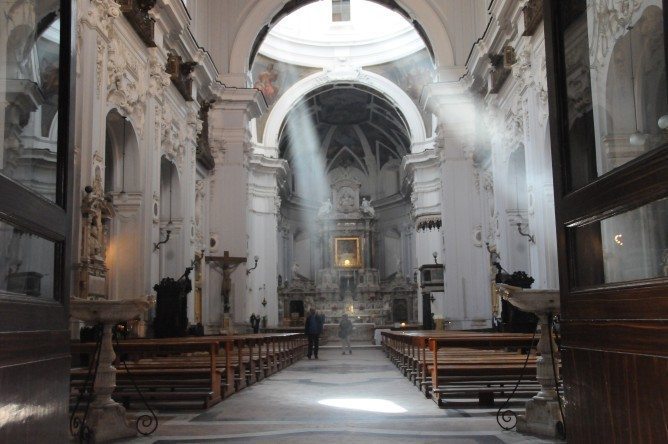 Kate Green
Feature
Take the Best 21 Nights European Vacation
By
|
Turning 50? Take a Birthday Trip? Do you need a recommendation for a Best 21 Nights European Vacation? One day, not too long ago, when I was taking a walk to my local Starbucks, my neighbor and I ran into each other. She was out walking her dogs. My friend told me that her wonderful husband was taking her on a 50th-birthday vacation to Europe. She asked me, where should we go? Ahh haha. After a little bit of thinking and talking to my daughter, we came up with this Best 21 Nights European Vacation based on our travel experiences.
Best 21 Nights European Vacation
We created this Best 21 Nights European Vacation trip. Now, if a woman my age and my daughter, who is a millennial, can agree on the same locations in Italy and beyond, it's the best plan for people of all ages. I believe that this trip is the perfect destination for my neighbor's 50th birthday trip or a celebration of any type. This trip plan will work for solo female travelers or a couple. I have been to these locations many times, and my daughter recently went to Italy.
Regarding the fears about immigrants to Europe that I hear Americans talking about, I don't think it's as big a deal as we make it out to be. It's horrible that people from Syria are fleeing their country. But if we stop to think about it, every city across America has homeless people. Now Europe is more like us. It would be a shame if we stopped traveling out of fear and hurt the people who depend on tourism. Because of these perceptions and the high dollar, it's a magnificent time to go to Europe.
The order of the cities for the Best 21 Nights European Vacation may be a different order if you prefer to go north to south or south to north. For example, the Italian trains are easy to use and can work in any order that you choose. The train schedules are excellent and offer flexibility. Ferries can also be a great option to travel to and from different cities along the coast, and they provide a great vantage point to see the beach from the water.
How to Build the Best 21 Nights European Vacation
First use your time wisely while traveling. You may have 21 days, but they'll go by fast, so use this Best 21 Nights European Vacation to get the most out of them. Start by looking at a map. I use Google Maps to make sure that I like my route, and I won't waste time. It gives me the most direct course. In Google Maps, enter the towns you want to see, and Google will give you the estimated travel time based on the type of transportation you select.
You might have more or less time than the number of days that I am using for this trip. Here is how to make a custom trip plan.
LIST THE PLACES you want to visit
WRITE DOWN the number of days next to each city
ADD THE NUMBER OF DAYS IN EACH location
Subtract the cities to reduce the number of days on your trip plan
That's it!
What about using a tour company for the Best 21 Nights European Vacation?
If you aren't a planner or organizer, and you feel overwhelmed planning this type of trip, then consider a small-group tour company. They might not offer the exact trip we are recommending. But, after reading this post, you can select the trip that sounds best.
We reviewed many tour company offerings. These tour companies offer great trips, and the variety is excellent. We linked to the tour packages that we would recommend for European vacations. I also recommend doing this with tour companies. (We haven't received anything for this recommendation.)
Best 21 Nights European Vacation
I suggested to my neighbor, who is departing from the USA that she first fly to Istanbul, Turkey, which is in Europe. Well, half of Istanbul is in Europe, and the other half is in Asia. The ancient, historic city of Sultanahmet is in Europe.
Constantinople was where the Roman Empire ended. Constantinople is now called Istanbul. Today's Turkey has a lot of similarities and differences in Rome and Athens. But, more importantly, I have never met anyone who regretted their trip to Turkey. No Best 21 Nights European Vacation itinerary would be complete without a visit to this lovely country. You may want to see what vaccinations are recommended for visiting this country at one of the pharmavaccs travel clinics. The country is very clean, but it is always best to be on the safe side.
Most people wish they had stayed longer.
Istanbul, Turkey – The European Side
Inside Istanbul market near the Grande Bazaar
Arasta Bazaar
I love "By Moses," a shop at the Arasta Bazaar, and many more cool shops run by gentle merchants.
In front of the Arasta Bazaar, Sultanahmet, Istanbul, Turkey.
This trip starts from the USA
When you arrive in Europe, you'll wake up one day later in Turkey.
Depart and Arrive – 1 night
Things to do
Things to do
Things to do
I feel you are only safe if you stay home. No matter where you are traveling, there are risks, you MUST stay alerted when traveling, so be cautious. There are significant saving and values this year on hotels and trips in Turkey and Europe. In Turkey, the immigrants can work without papers, so you will see little differences compared to previous years.
Transportation: Istanbul to Ephesus and Cappadocia, buy private or group tour packages in Istanbul
Where to buy Istanbul tours and tours in other parts of Turkey?
Purchase your tour packages from your hotel. Tours purchased in advance through your hotels or tour agent are a great deal. Here is a travel agent I have used, and she is professional, Travel Planners Turkey.
About Turkish travel: In Turkey, agents only sell packaged products to locations
Agents don't do planning the way we think of travel agents in the USA
You might choose to buy the tour package from your hotel when you are in Turkey
Ask the tour company to book transportation to the Marmaris Port
At the Marmaris Port, buy a ticket on the Turkish ferry to Rhodes, Greece
Turkey – 5 nights
Best 21 Nights European Vacation – On to Greece
Transportation: From Ephesus or Cappadocia, go to Marmaris and take the ferry to Rhodes, Greece.
Transportation: Taxis will be waiting for passengers at all the ports in Greece to deliver you to your hotel. It's a one-hour ferry ride from Turkey to Greece.
Things to do
Walk Old Town. Take a bus to Lindos. See the ancient city, go to the port, once the lighthouse was here.
Things to do
Relax at the most romantic place and wait for sunset. Sit on the beach all day.
Things to do
Relax on the stone island named for water that doesn't have water. A good place to contemplate life.
Things to do:
You will hit the main tourist sights whichever way you book your tour. When you meet your guide, check your bags at the hotel. Pay to check your luggage. When it's time to depart, leave for the airport from the hotel to catch a plane that evening to Rome. This way you don't need to pay for a night in Athens, and you can start in the morning from Rome. If you love Greece, by all means, spend the night in Athens.
In the afternoon, see the Piraeus Port
Wander the streets of Athens
In the evening, catch a plane to Rome, Italy
Greece – 3 to 4 nights
Best 21 Nights European Vacation – Next Stop, Italy
10 Nights Best of Italy
This Best 21 Nights European Vacation includes Istanbul in the itinerary to Italy and Greece in my plans. Building trip plans this way is like making a "Chinese menu," you'll pick a little of this and a little of that depending on how many days you have.
The train system is incredibly convenient. It is easy to travel to and from both large and small cities throughout Italy.
Rome – 2 nights
Things to do
See the Colosseum. Take a guided tour; it's worth the time to get all the details.
Hit all the main Roman sights. The Trevi Fountain, Spanish Steps, and Pantheon can be seen in a few hours walking.
See the Sistine Chapel and St. Peters Cathedral – at the Vatican ask for an Art History tour (it was better than the religious history tour.)
Eat great gelato and pizza. Il Gelato San Crispino, Remo, Pizzaria Da Baffetto and Pizzaria Da Ivo are fantastic.
Things to do
Walk the Ponte Vecchio bridge
See the historic Florence Center
See the ACTUAL Statue of David. There are a few statues throughout the city, but take the time and see the real one.
Climb the Cathedral of Santa Maria del Fiore to get the best view of the Duomo. Be prepared for windy steps and very little headroom.
Visit the various Piazzas. Don't

miss

Piazza Della Signoria
Hike up to Piazzale Michelangelo for a panoramic view of Florence. Go at sunset when there are musicians, wine vendors, and perfect ambiance. Relax and hang out – watch the sunset.
Take a day trip to Cinque Terre. Trains leave from the central train station in Florence throughout the day to the closest city, La Speiza, where you can catch the local train to the villages of Cinque Terre.
This is our favorite Italian city.
Things to do
Go to Pompeii by bus tour. Buy a tour of the historic site from your hotel or online.
In Naples, roam the streets, waterfront, museums, and eat pizza. Eat at the latest food places that you can find online.
Naples makes an excellent base for exploring sites like Pompeii and Herculaneum, as well as the picturesque Amalfi Coast. Plus, it's cheaper than most of the cities in the north, and it's the birthplace of pizza – what more could you ask?
Here's an article of interest about Naples. Why no one goes to Naples by the NY Times.
Transportation: Naples is one of the cities on Italy's high-speed rail line – and so is Florence. This means you can take one of the Frecciarossa trains all the way from Florence to Naples with no train changes required, and all in under three hours. It almost, but doesn't quite make Naples a day trip from Florence.
Going from one of these cities to the other is painless. The train isn't cheap, though. If you're booking in advance, you can often get the "saver" fares, which get you up to 60% off the normal price. A 2nd-class Florence-Naples "saver" fare is approximate $68 and a 1s- class "saver" fare is $98, based on the exchange rate as of this writing.
If you skip Florence, Rome to Naples (Roma Termini to Napoli Centrale) takes 1 hour 10 min by high-speed train, 58 euros). We don't recommend skipping Florence, pretty please, don't skip it.
Amalfi Coast – 3 nights
Things to do
Hike the Footpath of the Gods
See Positano, Amalfi, and Ravello. Use the SITA bus to see all the cities. It only costs 6 euros for one day or 15 euros for three days. Or, you can take ferries to the towns, but the bus is a wild ride and completely worth it.
Day trip to Capri. There are regular ferries five times a day or quicker, but more expensive hydrofoil ferries more frequently.
Total – 10 Nights in Italy
On Your Way Home
If you can add a day, how about adding a layover in Amsterdam? I recommend it! You have come so far, try to squeeze in Amsterdam. If you can't spend the night, consider 8 hours in the city and take a bike ride through the canals.
Just one little note: You can add any of my "Best of" trips together to make a custom "Best Trip" plan.
My neighbor Michelle's fabulous 50th birthday trip and a fantastic 21 days in Europe can be yours. I hope she can use my little plan for her journey and enjoys my gift to her. I hope you enjoy your 50th birthday trip, Michelle!! Happy Birthday to you.
Copyright © 2023 Capetown-Rio, Inc. USA. All rights reserved. Republishing is allowed only with written permission. All photography rights on this page belong to Capetown-Rio, Inc. and the author. Do you have a question, business proposal, or speaking opportunity? Please contact me here.