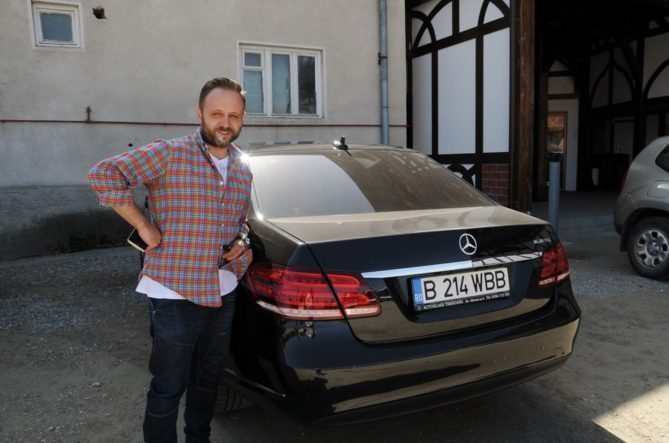 Bucharest Romania Private Car by TripAVip
Bucharest Romania Private Car by TRIPAVIP was an exception to my usual travel methods. Usually, I don't spend money on private vehicles. In Romania, I didn't  have the time to use buses and trains to see the sights. In Romania, the historic sights are spread out. The natural beauty of the country is impressive and is a valuable part of the trip, so take a drive to the country is a must in Romania.
Bucharest Romania Private Car by TripAVip
Stars: 5 stars goes to TRIPAVIP! (Highest award)
TRIPAVIP Romania [Billing and Reservations] <[email protected]>
See More by Hiring a Private Tour
Nature and Countryside
If you have time to hike and enjoy the countryside, this is a safe country and worth exploring, exquisitely beautiful.
First Impressions
I arrived from Istanbul at 8:00 pm Nicolae VOICULESCU  meet me at the airport. (you can find him on LinkedIn.) He drove me to my hotel.
Book direct whenever possible
It's good for the local economy. You can book him directly, so he doesn't have to pay a commission by emailing him contact@tripavip.ro
Nicolae was charming
I understand from the hotel all of his staff are excellent. He took me to my hotel and offered private tour services. In Romania, I recommend using a private service. He customized my trip, exactly delivered what I was looking for on my journey. He completely served every need I had. This gentleman has the heart of service. He gave me 100% and more.
Our car license plates had a W it which isn't normal because it signifies a security secret service representatives, which Nicolae will soon be authorized to provide this service too. I got first class access to every site we wanted to see. First class treatment like I was a princess for a day. Loved ever moment of it.
Security
If you should need protection while in Romania – His company can provide secure travel as well as the usual tourist trips.
Time
I only had three days in Bucharest. Arriving at 8:00 pm I was able to dine in the old town the first night and take night photos.
The next day, I took a relaxing lunch before my 3:00 PM departure.
Public Transportation is great, and this trip on public transportation
Why use a Private Car
I didn't have a lot of time on public transportation, so I invested in a driving service. If you like driving in foreign countries, you could also rent a car. But have your map skills and be prepared to be driving a lot, guiding yourself and providing the tour information.
My Tour
While in Bucharest, I wanted to see the Castles of the Bran and Brasov, also I wanted to see historic churches, the Patriarch's residence, The Monastery where Vlad the Impaler is buried.
TRIPAVIP
My experience was the most amazing Tour from the owner of this company. Sometimes it's worth the extra money to get taken care of, and TRIPAVIP did that for me.
Cost
About $350.00 US dollars
Pick-Up
7:00 am – so I could get morning light photos
Drop Off
10:30 pm at my hotel
Car
Black Mercedes, which was brand new and spotless, with water, and lots of water for the client.
Entry Fees to Museums and Parking
Maybe extra depending on the package and time you travel.
Value
Best Value of my trip. Worth every $$$, my time was valued because the service was direct, efficient, and I had great guided tour, polite person who was a joy to hang out. Excellent, accurate historical information. Ten hour is about 35.00 per hour includes the cost of fuel.
Distance traveled
A lot. We even stopped at roadside cheese and honey stands and to take a picture of the farmlands.
Highest Recommendation
Get a Custom Tour – worth the money!